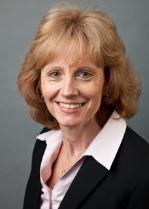 As Dean of the School of Business at SUNY New Paltz, I welcome you to our website and our school. We are proud to be an AACSB accredited school, placing us in the top five percent of business schools around the world. We prepare our students to be outstanding business professionals—to be ready for the challenges they will face in an ever more global and dynamic business environment. Our faculty members are known for their commitment to teaching, while also pursuing meaningful research in their disciplines. Their engagement in the business community together with their deep subject matter knowledge enables them to provide excellent preparation for our students' future business careers.
The School of Business has established and maintained a supportive community that allows for a high level of interaction among students, faculty and staff. We are proud of the rich array of leadership and professional development opportunities available to our students through our many student organizations, the Career Resource Center and the Business Institute. We have a non-stop schedule of events--workshops, seminars, training sessions, symposia and more, designed to complement our challenging curriculum. Students are also provided individualized academic advising services in our Center for Business Advising, conveniently located within the School of Business building, Van Den Berg Hall.
We are proud to have our alumni working at prestigious organizations in the Hudson Valley, New York City and around the world in firms including Price Waterhouse Coopers, Deutsche Bank, Morgan Stanley, IBM, Pepsico, Hearst Media, CBS Sports, Fox News, and Buzzfeed, just to name a few. Our alumni are generous with their time, and have helped us to develop a strong network of business connections around the world.
I am excited about the opportunities ahead of us and am delighted to be working with such devoted faculty, staff and students. I am always interested in your input and ideas about ways we can make the School of Business a more vibrant and exciting place. Please feel free to contact me to learn more about how you can connect with our School of Business.
Kristin Backhaus, Ph.D.
Dean, School of Business
School of Business
SUNY New Paltz