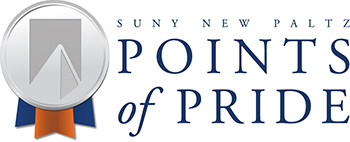 Spring 2017 Transfer Course Registration & Orientation


Welcome to our community!
The entire Orientation staff is planning for your arrival on campus this winter
and we look forward to meeting you.

Please read the '6 Steps to Course Registration & Orientation Spring 2017' document.
(downloadable .pdf by clicking on the above link in blue).

The document gives you more information about the day, how to register for the event,
as well as answer frequently asked questions.
Spring 2017 Session Dates:
Session 1: Tuesday, Jan. 10
Session 2: Thursday, Jan. 12

Important Inclement Weather Information:
In the case of inclement weather for January 10 or January 12, and the need to cancel one of the course registration and orientation days arises, Friday, January 13 will be used as an inclement weather make up date.


Due to the uncertain nature of the winter season, please make note of this additional date as you plan for the upcoming semester.
You will receive further information about the inclement weather notification process after you register, in comfirmation emails leading up to the event

Please call The Center for Student Development if you have any questions at 845-257-3088

For more information on the Academic Advising process for transfer students,
please click on the following link:
http://www.newpaltz.edu/advising/transferorientation.html

Click here for the SUNY New Paltz Transfer Students Facebook Page