Welcome to the HVAMC

Mission
The HVAMC provides expert advise on 3D printing process and materials and designing for additive manufacturing to the SUNY New Paltz and the Hudson Valley business community. Our collection of 3D printers constitute some of the most advanced technology at any academic lab in the country and are available for the campus and wider community to print on.​​
Location
Smiley Art Building 100
State University of New York at New Paltz
1 Hawk Drive
New Paltz, NY
---
Happy holidays from the HVAMC staff and student interns!
Recent News
SUNY New Paltz Breaks Ground on state-of-the-art Engineering Innovation HUB

Shown left to right, front row: Kat Wilson (assistant director), Cuiyu Kuang (Mechanical Engineering), Dani Epstein (Metals), Megan Gangewere (Mechanical Engineering), Claire Fox (Mechanical Engineering)
Back row: Dan Freedman (director), Aaron Nelson (instructional support tech.), Tom Coppola (Computer Engineering), Garrett Noach (Mechanical Engineering), Kevin Castel (Finance & Accounting), James Petroski (Economics).
---
HVAMC Staff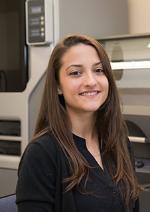 Katherine Wilson
SAB 100
(845) 257-7887
wilsonk8@newpaltz.edu
Daniel Freedman
Science Hall, Room 154
(845) 257-3728
freedmad@newpaltz.edu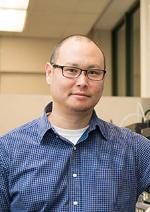 Aaron Nelson
SAB 100
(845) 257-7887
nelsona@newpaltz.edu