Welcome to the HVAMC

Mission
The HVAMC provides expert advise on 3D printing process and materials and designing for additive manufacturing to the SUNY New Paltz and the Hudson Valley business community. Our collection of 3D printers constitute some of the most advanced technology at any academic lab in the country and are available for the campus and wider community to print on.​​
Location
Smiley Art Building 100
State University of New York at New Paltz
1 Hawk Drive
New Paltz, NY
---
Recent News
Above: Artwork created for SUNY Chancellor Nancy Zimpher by Aaron Nelson and Kat Wilson of the Hudson Valley Advanced Manufacturing Center. The map represents the 64 SUNY campuses demonstrating the ecosystem that exists between these campuses and their work which supports the broader system.
The Innovation Taking Shape 80 Miles North of Silicon Alley - Read the Huffington Post interview with HVAMC Director, Dan Freedman
HVAMC launches new 3D printing service for businesses. Read more about the Build Business Platform...
---
HVAMC Staff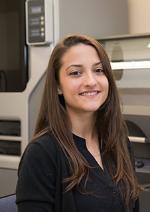 Katherine Wilson
SAB 100
(845) 257-7887
wilsonk8@newpaltz.edu
Daniel Freedman
Science Hall, Room 154
(845) 257-3728
freedmad@newpaltz.edu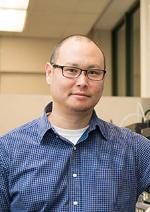 Aaron Nelson
SAB 100
(845) 257-7887
nelsona@newpaltz.edu