An Invitation from President Christian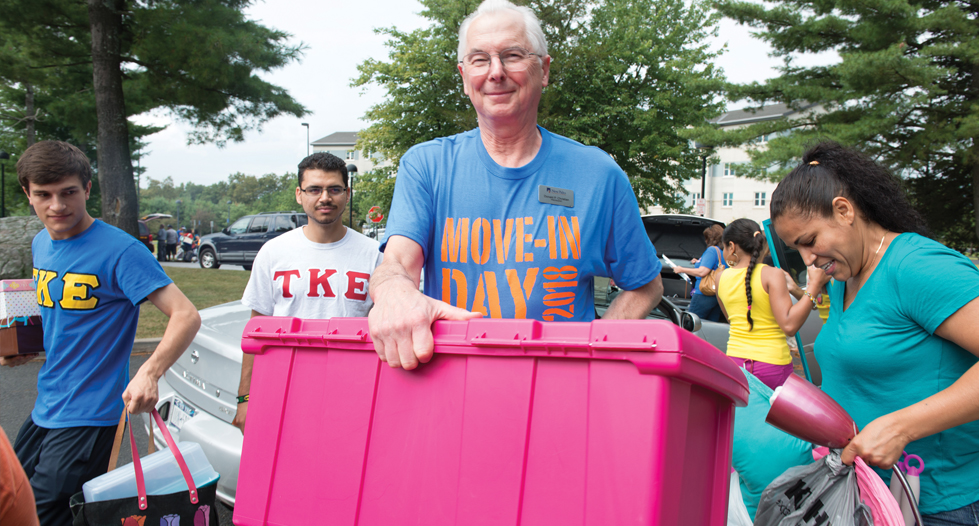 "Many of our campus community members have given freely of their own hard-earned money—everything from a few dollars a week out of a paycheck, to $20 for a Senior Class Gift, to thousands and even hundreds-of-thousands of dollars. Every single gift—big and small—has gotten us to this point in our progress. We should be proud of each other, of what we have already achieved and of what more we can accomplish together in the years to come.
—DONALD P. CHRISTIAN, EIGHTH PRESIDENT OF SUNY NEW PALTZ
The SUNY New Paltz community of more than 65,000 alumni extends far beyond campus and across the world. Together, we continue to create an institution where people of diverse backgrounds, perspectives, abilities and ambitions are encouraged and supported to learn and succeed as scholars, in the classroom and beyond.
A sense of belongingness leads to the College's success, and I believe we each have a responsibility to support our students as we prepare them to live in, and contribute to, the world around them.
Now, as part of this historic effort, Soaring Higher—The Campaign forSUNY New Paltz, I invite you to reflect on your unique role. Consider the life-changing experiences that philanthropic contributions make possible and determine what part you will play to ensure our continued success. Every gift to the College is a gift to the Campaign. And each gift—big or small—makes an impact on our present, as well as our future.
Soar with us.