SLHC - Information for Clients

Come and see us in our newly-renovated facility in the Humanities Building!
Reception and Waiting Area: Humanities Bldg., Room 9B
(845) 257-3600
---
Welcome!
The Speech-Language and Hearing Center provides evaluations, individual and group therapy, and other services and workshops for a wide variety of speech-language and hearing disorders. The care and treatment that clients receive in the Center is administered by professional speech-language pathologists and audiologists and/or graduate student clinicians. Our graduate program is highly regarded and attracts hundreds of applicants, allowing us to admit students whose dedication and passion for the field of Communication Disorders is exceptional. Graduate student clinicians are mentored and closely monitored by SUNY New Paltz supervisors who are fully certified in the field of Speech-Language Pathology or Audiology and are licensed professionals in the State of New York.
The Center has several therapy rooms, one multi-purpose diagnostic, classroom, and observation room, and a full audiology suite with state of the art equipment. Rooms are furnished with remote video observation and recording capabilities.

A Message to the Community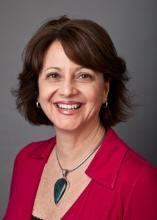 Dear Friends,
We welcome you to our Center and look forward to providing you with professional, state of the art speech, language, and hearing services in a caring environment. Our students are under the close supervision of professional, experienced clinicians, and together we ensure that your clinical needs are met. Answers to many of your questions can be found here - Frequently Asked Questions, and client forms, fee information, directions to the clinic and more can be found just below. We look forward to meeting you! -Dr. Susan Arnao, Audiology Clinic Coordinator
For services and prices, please contact the SLHC

About our Services
**All services are by appointment only
Audiology: Comprehensive audiology services are available including, but not limited to: complete audiological evaluation; aural rehabilitation; and hearing aid evaluations and fittings with follow-up. Our technology and methods are state of the art, providing patients with a high level of audiological care.
Speech Language Evaluation and Therapy: Individuals who may have a communication disorder (i.e., stuttering, apraxia, aphasia, voice or articulation difficulties, problems with cognitive, verbal or written language, etc.) can be evaluated. Individuals who are diagnosed with speech, language or hearing impairments may receive individual or group treatment services.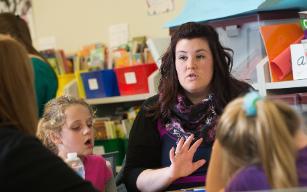 Early Intervention: The family dynamic is paramount in early intervention services, and parents are supported and encouraged to participate in specific problem solving discussions and directed play with their child as part of the treatment service.

Specialty Clinics
Youth Social Skills: Spring semester clinic for children ages 13 to 16 with Asperger's, high-functioning autism or others with varying diagnoses who need assistance with social skills. The focus of this clinic is to improve verbal and non-verbal communication skills in a variety of social interactions. Therapy is conducted in a group setting by undergraduate and graduate students in the Communication Disorders programs, supervised by a full-time faculty member who is certified as an SLP, licensed by New York State, and who specializes in the area of pragmatics. Large and small group interventions are held with a maximum of eight students in the large group.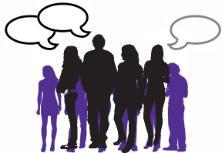 Aphasia Support: These groups meet once a week during the fall and spring semesters and are open to adult participants with a variety of language disorders. The groups are led by graduate student clinicians and a full-time, certified and licensed faculty member who specializes in aphasia. The songwriting group is co-facilitated by faculty and students from the Music Therapy Program.
Dates and information for our fall 2017 aphasia groups will be posted shortly

English as a Second Language Accent Modification: This clinic may be offered in the fall and spring semesters for bilingual, non-native English speakers wanting to modify their accents. Individuals from all over the globe attend the clinic including countries such as China, Brazil, Peru, Spain, and France. Individualized, 45-minute sessions are available on weekday mornings. Accent modification services are free of charge and are provided by undergraduate and graduate student clinicians under the direction of a full-time, certified and licensed faculty member.

**For information about these and other specialty clinics, or to schedule an appointment, please contact the Center:
Speech-Language and Hearing Center
State University of New York at New Paltz
Humanities Building, Room 9B
1 Hawk Drive
New Paltz, New York 12561-2440
Telephone: 845-257-3600, Fax: 845-257-3605
email: commdis@newpaltz.edu