The Communities
Communities at New Paltz is housed within Esopus Hall, a corridor style building which opened in 2001.
Each of the four communities within Communities at New Paltz is specifically designed to provide resources, skill building, and development within each respective area of interest: Leadership, Health & Wellness, Service Learning, and Career Exploration. Each community includes a required one-credit Community Course in both the Fall and Spring semesters. Students in these communities will enjoy specialized programming, mentoring, and a built-in social network for their first year of college.
---
Leadership Community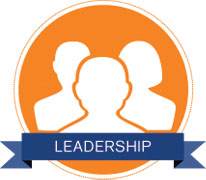 The Leadership Community is an exciting opportunity for first-year students who are interested in enhancing their leadership skills. All levels of leadership experience are welcome – the only requirement is that students in the Leadership Community actively participate in the Emerging Leaders Program (www.newpaltz.edu/saus/ emergingleaders.html).
---
Health & Wellness Community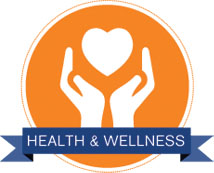 The Health and Wellness Community encourages students to explore their overall wellness. Health education will be presented in an interactive and self-guided manner. Topic areas include: healthy behavior change, stress and anxiety management, self-care, mental health, nutrition and weight management, positive body image, relationships, addiction, and physical fitness and activity. The course will be comprised of wellness topic lectures as well as physical activity labs where students will apply their knowledge. Emphasis is placed on balancing self-empowerment, self-advocacy, decision making and personal responsibility for one's own lifestyle choices. At the conclusion of the course students that would like to continue with course content will be considered as candidates for the Athletic and Wellness Department's Professional Fitness Academy where they will have the opportunity to earn their certification as Personal Trainers and/or Group Exercise Instructors.

---
Service Learning Community
The Service Learning Community is a meaningful Living/Learning experience for first-year students looking to gain a deeper understanding of the various definitions of service in our society. Involving the concepts of Personal Growth, Volunteerism, Practical Experience, and Community Involvement, students will have an opportunity to explore the varying concepts of service, civic education, and social justice, and its implications for personal, academic, and societal growth. Students in this community will be required to participate in various separate service experiences within the SUNY New Paltz campus and surrounding New Paltz community.
---
Career Exploration Community
The Career Exploration community provides First-Year students with an opportunity to identify personal skills, passions, values, and goals, and to discover the ways in which these can translate into a successful career. Focusing on self-assessment and development along with research on various career paths and meaningful project-based experiential learning, this community will offer a variety of career related workshops and networking opportunities in the residence hall and on campus. Students in this community will have access to personalized mentoring and valuable resources to assist in deciding on a major plan of study and possible career paths. Open to undeclared First-Year students only.