About CRREO
CRREO conducts and publicizes research on regional topics; creation/direction of select institutes that focus on specific topics of regional interest; outreach to local governments, non-profits and for-profit organizations to initiate reforms and enhancements to best service their constituents; work to foster community collaboration.
One key aspect of CRREO's mission is to bring key regional concerns to the attention of citizens and policymakers to support their informed discussion of the public policy problems facing the Hudson Valley. Quality information will help us to work together to develop our own, local solutions and advance the need for changes at the state level.
---
(CRREO) at SUNY New Paltz has released its 14th discussion brief, "Erosion of Instructional Time." The discussion brief notes that although time in school has long been considered one of the most important factors in student learning, there are widely misconceived notions about the amount of time students spend in school.
Author Robin Jacobowitz, Ph.D., director of education projects at CRREO, reports that despite New York State regulations that specify "180 required days of instruction," many public school students are actually in school for fewer than 180 days. Through a review of the literature, an analysis of bell schedules, school calendars, and teacher contracts in six school districts in the Hudson Valley region, this brief finds that in one sample school district, students lost between 9.5 (elementary school) and 14 (high school) instructional days due to weather, state-mandated testing, professional development, and time to communicate with families.
---
CRREO creates online interactive map of the Trees on Campus:
Over the summer of 2014 Eric Keeling, assistant professor of biology at SUNY New Paltz, and a team of students cataloged, identified and photographed some 2,500 trees on campus at SUNY New Paltz. Joshua Simons at CRREO, with the assistance of geography student Joanne Zhao, created an online interactive map of the trees that is searchable by common and scientific name, and size. Funding for this project was provided by a grant from Campus Auxiliary Services and the support of Daniel Freedman, Dean of the School of Science and Engineering at SUNY New Paltz.
The map can be accessed at: http://crreo.newpaltz.edu/trees
---
Discussion Brief 13:
Classification of Property for Taxation in New York State
Property taxes are a central concern for state and local government in New York. Much attention has been given to the burden they impose, far less to the fairness with which they are levied and administered. CRREO takes up one aspect of this question of fairness in its 13th discussion brief, "Classification of Property Taxation in New York State: Issues and Options."
The creation of four classes of properties in New York City and Nassau County, and the taxation properties within each class at different rates, was an approach adopted by the state legislature over a third of a century ago to avoid potential major increases in homeowners' tax burdens that might have resulted from a state high court decision.
Current legal challenges to New York City's differential property tax rates, if successful, will have major implications for homestead/non-homestead municipalities in upstate New York. "Classification of Property Taxation in New York State: Issues and Options" is about those implications.
Click Here to Download the Discussion Brief
---

2020 is a partnership between the Center for Research, Regional Education, and Outreach (CRREO) at the State University of New York at New Paltz and the Legislative Action Committee of the Ulster County School Boards Association, took a major step forward today with the release of the first two policy briefs in a planned series.
An Agenda for Change through Countywide Collaboration argues that in a time of continuing fiscal and social challenges a collaborative regional county-wide approach to education is essential. It will allow school districts to capitalize on economies of scale and enhance educational opportunity while preserving the local, community-based identity that is so important to citizens. Later School Start Times for Adolescents provides a review of the literature about later school start times and proposes it as a topic for further inquiry among school districts. Three districts already have this idea under discussion.
Click Here For the 2020 Vision For Public Education Page
---
CRREO at SUNY New Paltz has released a groundbreaking regional report on "Mid-Hudson Arts & Culture: The Economic Impact." The study, based upon data gathered from or descriptive of 517 arts & culture organizations in Dutchess, Orange, Putnam, Rockland, Sullivan, Ulster and Westchester Counties, confirms that arts/culture is of fundamental importance not only to our regional quality of life but also to our regional pocketbook.
Supported by a grant from the New York Community Trust Arts & Culture Research Fund, CRREO measured the aggregate economic impact of arts and cultural organizations in the Mid-Hudson Valley.
CRREO Director Gerald Benjamin said of the study, "We hoped and believed that if we could demonstrate a substantial economic impact by arts and cultural institutions in the region, one that paralleled their already widely appreciated social and cultural impact, greater support for them would flow, and the region would benefit in multiple ways. As you will see, we were not disappointed in our findings."
The key findings:
almost half a billion dollars in economic activity is generated by this sector, and
directly or indirectly arts and culture provides employment for almost 5,000 Mid-Hudson Valley residents.
Additionally, audience spending on lodging, food, recreation, retail and transportation injected $498 million directly into the region's economy; the value of volunteer labor added an additional $28.7 million.
The report finds that the culture sector in Dutchess County has a total economic impact of $28.5 million and creates 1,015 jobs; Orange County's sector generates $33.1 million and 485 jobs; Putnam County's sector generates $11.5 million impact and 159 jobs; Rockland County's sector generates $26.4 million and 320 jobs; Sullivan County's sector generates $32.6 million and 344 jobs; Ulster County's sector generates $23.5 million and 372 jobs; and Westchester's sector generates $300 million and 1,103 jobs.
---

CRREO's 12th Brief Focuses on Public Education
The Center for Research, Regional Education and Outreach (CRREO) at SUNY New Paltz has released its 12th discussion brief, "Public Education in Ulster County: Finding the Right Scale."
The discussion brief notes that in times of fiscal stress, policymakers look to find efficiencies in public spending with public education often an area of focus. To that end, school district consolidation is often promoted as a mechanism for achieving fiscal economies, and is frequently cited as a solution to overspending in schools.
Author Robin Jacobowitz, Ph.D., interim associate director of CRREO, reports that despite the public attention given to school district consolidation, it may no longer be a viable, blanket solution to achieving economies of scale in public education. In the brief, Jacobowitz suggests a conversation of "scaling-up" be considered as an alternative to determine the best way to achieve the desired scale without sacrificing quality or community.
"As we seek new organizational, administrative, and pedagogical models for assuring New York's children the very best education we can offer in an environment of ever greater social and economic diversity and constrained resources, this paper reminds us that we must avoid getting trapped into mere stylized reconsideration of conventional approaches," said Gerald Benjamin, CRREO director and associate vice president for regional engagement. "It also shows us how to think anew, in creative ways, of what might be truly innovative, efficient and effective regional solutions for the challenging years ahead."
---
CRREO's 11th Discussion Brief Looks at Food Insecurity in the City of Poughkeepsie:
The Center for Research, Regional Education and Outreach (CRREO) today released the eleventh in a series of Discussion Briefs on regional issues: Poughkeepsie Plenty: A Community Food Assessment. The series seeks to inform citizens and decision makers on key issues, problems and opportunities facing our region.
Authored by Leonard Nevarez, Professor of Urban Studies at Vassar College, Susan Grove, Coordinator of Poughkeepsie Plenty Food Coalition, and KT Tobin and Joshua Simons of CRREO, the brief reports the findings of a two-year study of food access and security in the City of Poughkeepsie. The United States Department of Agriculture (USDA) defines food security as access by all people at all times to enough food for an active, healthy life. Conversely, a "limited or uncertain availability of nutritionally adequate and safe foods or limited or uncertain ability to acquire acceptable foods in socially acceptable ways" defines food insecurity. Poughkeepsie Plenty: A Community Food Assessment finds that food insecurity is a troubling problem in the City of Poughkeepsie.
Funded by a USDA Food and Nutrition Service Hunger-Free Communities Assessment and Planning Grant, the members of the teams guiding the Poughkeepsie Plenty research included the Poughkeepsie Farm Project, Cornell Cooperative Extension of Dutchess County, the Dutchess County Department of Health, Dutchess Outreach, Vassar College, and many other agencies, individuals, and local businesses. The initial goals of the Poughkeepsie Plenty initiative were: to create a research-based community food assessment (CFA); to draw upon community participation and input to create a plan (for improving the city's food system) using neighborhood and citywide action planning forums; and, to establish a community food coalition to facilitate and oversee the implementation of the action plan through coordinating projects, and monitoring and advocating for policy.
---
Constitutional Amendment Rundown:
Tomorrow (Nov. 5, 2013) is Election Day. On the Ballot there will be six proposed amendments to the New York Constitution. In this City and State Article Dr. Benjamin gives a rundown on what the amendments are, and how he will be voting.
http://www.cityandstateny.com/the-legislature-asks-permission-six-times-shall-we-give-it/
---
Agriculture at The State University of New York: Agriculture is incredibly important to New York State, with production returning almost $4.7 billion to the farm economy in 2010. About 23 percent of the state's land area is used by 36,000 farms to produce a diverse array of food products from livestock and dairy to apples, maple syrup, and wine.

SUNY, in its mission to address local, regional, and state needs, conducts research in agricultural-related fields so New York State can continue to have an innovative farming and renewable energy economy. Our campuses are contributing to the agriculture economy in a variety of ways from conomic development for farm-based businesses, training culinary students to support local farmers and roducers, and to using food from area farms for campus dining facilities. Many SUNY campuses
are making important breakthroughs in research from energy conservation to bio-energy, viticulture, and more

In addition to research programs of the New York State Colleges of Agriculture and Life Sciences and College of Veterinary Medicine at Cornell University, SUNY campuses are currently engaged in agriculture-related research totaling more than $25 billion. SUNY's colleges and universities provide the research and development necessary to keep New York agriculture competitive globally and serve as the engines for business and industry for the future.

---
CRREO Launches the New York Rediscovered Blog:
We live in the midst of New York stories, and create new ones every day. They are all around us. The sum of these stories, some familiar, some virtually forgotten, make up the history of our state. As a center of innovation, enterprise, diversity, interconnections, conflicts and leadership, New York State both reflects the entire history of the United States and provides its own special flavor to the American narrative.
Professor Susan Lewis writes about intriguing stories from the History of New York State in her new blog. It will feature snippets of history that she finds intriguing — vignettes from the Big Apple and the boroughs, Long Island, the Hudson Valley, Capital District, North Country, Southern Tier, Finger Lakes, the Niagara Frontier – and anywhere in between. Although these stories may not be news to all of you, they will be surprising to some, and will jog the memories of others.

The blog can be found at http://sites.newpaltz.edu/nyrediscovered/.
---
NEW PALTZ – The Center for Research, Regional Education and Outreach (CRREO) at SUNY New Paltz has released its tenth discussion brief, "Energy Action Consortia: Moving Municipalities Toward Collective Sustainability."
The report is a case study of how the national economic crisis in 2008 produced local opportunity for a collaborative group of municipalities in Westchester County, N.Y.
From a founding membership of 12 municipalities in April 2009, the original group of collaborating towns and villages has grown into the Northern Westchester Energy Action Consortium (NWEAC), a not-for profit enrolling 18 municipalities with a combined population of more than 274,000 residents. Thanks to its achievements over the last four years, NWEAC is now recognized in Westchester County and beyond as an innovative leader in energy policy and practice, and more generally in sustainability issues.
---
by Maureen Marrow and Kt Tobin-Flusser, published in The Council for Undergraduate Research Quarterly, Volume 33 Number 2, Winter 2012.

" The Wisconsin Idea " of bringing university resources to bear in support of communities has long been a part of the public university mission (McCarthy 1912). As such, our elected leaders need to understand this important function of universities. These political leaders also often hold the purse strings and can influence the amount of funding for undergraduate research programs. This session will focus on ways that both public and private colleges can increase awareness about and engagement with undergraduate research among elected officials. Panelists will provide concrete examples of how students can connect with legislators by presenting at state capitols, how student research has informed and impacted state legislation, and how undergraduates can work collaboratively with elected leaders at the local level."
---
In the April 30 edition of the Legislative Gazette, a weekly newspaper dedicated to covering state government politics, there was an insert highlighting SUNY New Paltz entitled "A Degree...and an Education". The insert highlights CRREO on pages 6 and 7, and describes some of the work we do. You can download the full insert by clicking Here, or by clicking on the image of the insert to the left.
---
Local Government Leadership Institute - Leading the Way: Changing Course to Avoid Your Own Fiscal Cliff
June 19, 2013 | Student Union Building | SUNY New Paltz
State Comptroller Thomas P. DiNapoli in partnership with CRREO
The Office of the State Comptroller (OSC) will discuss the current state of local governments, the new fiscal stress monitoring system and present the initial fiscal stress scores for local governments with fiscal years that ended on December 31, 2012 providing participants with OSC's insights into the choices and factors that contribute to fiscal stress and present new products and tools to assist local officials, including a new fiscal stress self assessment tool. Panelists will also share vision and strategies for coping with fiscal stress and focus on local actions that can help alleviate the strain.
Register at http://wwe1.osc.state.ny.us/localgov/lgli/2013/newpaltz/registration1.cfm
Cost: This event is free and participants will be provided a locally-sourced breakfast, lunch, & refreshments.
More about the Local Government Leadership Institute.
---
(First Day: 9AM-5PM, Second Day: 9AM-12PM, College Terrace | SUNY New Paltz)
Environmental Finance Center Network (EFCN) in partnership with CRREO
This one and a half day workshop will:
• Introduce a decision-making process to justify conclusions and recommendations,
• Provide the skills to understand and better manage interactions with staff, board, or community,
• Introduce tools to help reduce conflict and plan for the future,
• Improve abilities to turn dry numbers into a compelling story and message that will motivate audiences, and
• Help create the key elements of an effective outreach plan to build the story and take it to the community.
Scott Cuppett, Hudson River Estuary Program will be the June 13 lunchtime speaker, "Regional Watershed Management Approaches in the Hudson River Estuary."
Audience: This training is for drinking water systems serving 10,000 or fewer customers, water system managers, municipal decision makers, elected officials, town managers, and mayors. Participants may be able to obtain 9.5 hours of continuing education, as well as DOH training hours. Certificates of completion are available upon request.
For more information and registration visit www.efcnetwork.org/upcoming
To download the brochure, CLICK HERE.
---
NEW PALTZ – The Center for Research, Regional Education and Outreach (CRREO) at SUNY New Paltz has released its ninth discussion brief, "Food Insecurity in Ulster County."
As families in the Hudson Valley shop and prepare to gather for the traditional Thanksgiving Dinner, SUNY New Paltz Professor Sue Books reports in a newly released CRREO discussion brief that a significant number of county residents are living in poverty, suffering economic hardship, or experiencing "food insecurity."
Books, a professor in the Department of Secondary Education at SUNY New Paltz concludes, "We are living side-by-side in two worlds. Some of us shop for food regularly and conveniently in a range of venues, from full-service groceries to local farm stands. Others must obtain food wherever and however they can in a shadow system of food pantries, soup kitchens, and food distributions."
---
Every 10 years in the United States a census is taken. In New York census is used to redraw legislative district lines to reflect changes in population, and ideally demographics, in the state.
CRREO has been playing an active role in the redistricting process by creating alternatives to the plans proposed (and accepted) by the legislators themselves, as well as analyzing and commenting on the process and outcomes of redistricting throughout the state. Some of our work has been published in newspapers throughout New York State.
Click Here to see CRREO's Work on Redistricting in New York State
---
Regional Well-Being
New Regional Well-Being Website!
The Center for Research, Regional Education and Outreach (CRREO) has released the first annual Regional Well-Being Report. The Regional Well-Being Project was launched by CRREO in 2008 to identify agreed-upon values and goals and to develop ways of measuring the Mid-Hudson Valley communities' broadly-accepted social, economic and environmental character, and allow the tracking of change through time. The research team and community advisory group assembled for this endeavor includes members of the CRREO staff, New Paltz faculty and students, and a diverse group of community leaders.
The first report on measuring Regional Well-Being, which includes a Regional Well-Being Index, was released on June 2, 2010. Regularly appearing follow-up reports will be central to the continuing work of CRREO. Through these efforts we seek to inform decision making in the region, focus its efforts, identify opportunities, highlight successes and bring attention where improvement is needed.
The project is funded by a grant from the United States Department of Education, obtained with the assistance of New York's United States Senator Charles Schumer.
Press:

Units: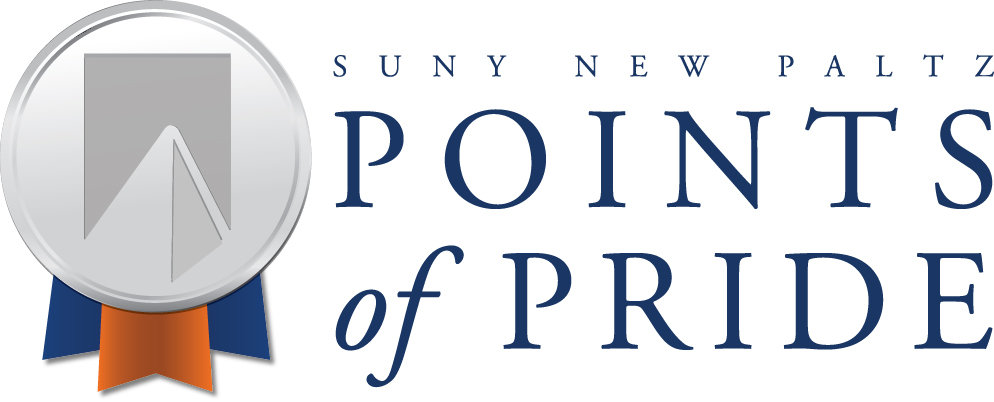 CRREO