Visitors Guide - Self-Guided Walking Tour Audio
Download the Self-Guided Walking Tour Narration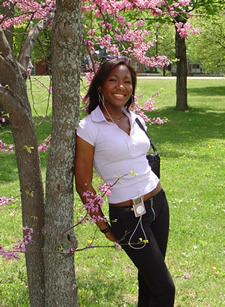 Use a program, such as WinZip, to extract the 51 files (50 MP3 files and a JPG for "artwork" in iTunes) to a folder on your desktop.
Open your favorite media player program, such as iTunes, and import all of the files you extracting to a folder on your desktop.
Create a playlist called "SUNY New Paltz Self-Guided Walking Tour Audio" and add the 50 audio files you imported into your media player.
Sync your iPod/MP3 player
Come to campus, and follow the tour, forwarding track by track as you reach each location!
» Stop by the Welcome Center to pick up the accompanying self-guided walking tour booklet.