Past Presentations
Fall 2022:
October 12 – Debby Applegate on Polly Adler
October 19: Julian Zelizer: Abraham Joshua Heschel: Religion and Progressive Politics in the 1960s
October 26: Michael Alexander: The 1919 'Black Sox' Scandal and the Jews: Arnold Rothstein and the birth of the American Gambling Industry
November 2: Joshua Rubenstein on Leon Trotsky
November 9: Francine Prose on Peggy Guggenheim and the Shock of the Modern
November 16: Adina Hoffman on Ben Hecht: Fighting Words, Moving Pictures
---
Spring 2022:
Announcing:
Annual Holocaust Commemoration

Poetry Reading by Richard Fein
Dick Fein will read from his translations of Yiddish poetry, poetry in the language most East European Jews
spoke prior to World War II. He will read a number of the poems in their originals as well.
SUNDAY APRIL 24 TH at 4:30 AT THE JEWISH COMMUNITY CENTER
32 NORTH CHESTNUT STREET, NEW PALTZ, NY

Light refreshments will be available
---
2021:
The Louis and Mildred Resnick Institute -LECTURE SERIES – FALL 2021
Director, Gerald Sorin
Announcing:
FALL 2021
October 6: Alexandra Stern "ANTISEMITISM AND THE FAR RIGHT IN AMERICA" - 7:30 p.m.

---
October 13: Hank Greenspan "THE GUTS OF ANTISEMITISM: A PSYCHOLOGIST'S PERSPECTIVE" - 7:30 p.m.

---
October 20: Eli Gottlieb: "ARMIES OF THE NIGHT: ANTISEMITISM ON THE CAMPUS AND BEYOND" - 7:30 p.m.

---
October 27: Jonathan Rosen HERE'S THE GOOD NEWS: FIGHTING ANTISEMITISM WILL SAVE AMERICA'S SOUL - 7:30 p.m.

---
November 3: RENA BLUMENTHAL "THOUGHTS ON ANTISEMITISM AFTER A YEAR OF PANDEMIC TV WATCHING" - 7:30 p.m.

---
FALL 2020
JEWISH BIOGRAPHY
9.9 Joshua Rubenstein "The Last Days of Stalin"
---
9.16 Esther Schor: "Send these, the homeless, tempest-tost to me": Emma Lazarus and the Immigration Debate
---
9.23 Nancy Sinkoff: Lucy S. Dawidowicz: East European Immigrant Daughter and Jewish New York Intellectual
---
9.30 Gerald Sorin Influences: The Early Years of Saul Bellow, Nobel Laureate
---
10.7 Jonathan Rosen Louis Brandeis and the Imbeciles: A Closer Look at a Progressive Prophet
---
10.15 Benjamin Taylor HERE WE ARE: My Friendship with Philip Roth –
---
2019:
"JEWISH COMMUNITIES AND THE UNEASY FUTURE"
Wednesdays at 7:30 in Lecture Center 104
---
FIRST PRESENTATON: SEPTEMBER 11
Zvi Gitelman –– Emeritus Professor, University of Michigan
"Is the East European Chapter of Jewish History Closed?"
---
And then:
September 18 - Lilian Weissberg –University of Pennsylvania
"The Berlin Jewish Community: Past, Present, and Future."
---
September 25 - Kenneth Moss – Johns Hopkins University
"The Politics of Jewish Vulnerability in 1930s Poland"
---
October 2 – David Bell –Princeton University
"France and the Jews: An Entangled History."
---
October 16 – Annie Polland – American Jewish Historical Society
"Emma Lazarus and the future of the American Jewish Community"
---
October 23 –Carolyn Dean – Yale University
"The Witness Avengers: Armenian and Jewish Assassins on Trial, 1921 and 1927."
---
2018:
The 30th Annual Lecture Series of the Louis and Mildred Resnick Institute,
SUNY, New Paltz
Director, Gerald Sorin
WEDNESDAYS AT 7:30 PM IN LECTURE CENTER 108
JEWISH-AMERICAN WRITERS AND WRITING
FROM 1980 TO 2018
---
September 5th JULIE ORRINGER,
"You'll Never Believe what Happened Next: How Family Stories Become a Novel."
Author of: The Invisible Bridge (novel 2010)
---
September 12th ADAM WILSON,
"What's Important is Feeling"
Author of: Flatscreen (novel 2012)
---
September 19th YOM KIPPUR – NO LECTURE
---
September 26th LYNNE SHARON SCHWARTZ,
"Writing as Alchemy: Turning Straw into Gold"
Author of: Two-Part Inventions (novel 2010)
---
October 3rd ALICE MATTISON,
"Old Lefty Jews and their Complicated Children"
Author of: Conscience: A Novel (novel 2018)
---
October 10th BINNIE KIRSCHENBAUM,
"Jewish. But Not Really: The First Jewish Family in Bronxville"
Author of: The Scenic Route (novel 2009)
---
October 17th JOSHUA HENKIN,
"What's A Nice Jewish Boy Doing Becoming a Novelist"
Author of: Matrimony (novel 2007)
---
October 24th SAM GRAHAM-FELSEN,
"Beyond Breaking Away: Living Jewishly in Contemporary America"
Author of: Green (novel 2018)
---
2017:
THE 29 TH ANNUAL RESNICK INSTITUTE FALL LECTURE SERIES
Wednesdays at 7:30
Lecture Center [room to be announced]
---
THE AMERICAN JEWISH COMMUNITY AND POLITICS IN THE AGE OF TRUMP
9/6 TONY MICHELS, Professor of History, University of Wisconsin
"The Future of Jewish Liberalism in the Age of Trump"
9/13 RUTH MESSINGER former president of American Jewish World Service
"The Future of Jewish Activism in the Age of Trump"
9/27 JUDITH ROSENBAUM Executive Director, Jewish Women's Archive
"Jewish Feminism in the Age of Trump"


10/4 GERALD BENJAMIN, Associate Vice President for Regional Affairs, and
Director of the Benjamin Center
"Jews and Politics in the Age of Trump"
10/18 JAY MICHAELSON Columnist for the Forward and the Daily Beast,
"The Question of 'Religious Liberty' in the Age of Trump"
10/25 LEWIS BROWNSTEIN, Professor Emeritus, International Relations, SUNY New Paltz
"The Question of Israel in the Age of Trump"
2015: Jews and Theatre

September 9: Motl Didner, Yiddish Theater: Past, Present and Future
September 16: Peter Antelyes, "Staging The Shtetl: Fiddler on the Roof and the Photographs of Roman Vishniac"
September 30: Marc Courtade, "The Ethnic Musicals: Assimilation and Integration."
October 7: Edna Nashon, "Jewish Responses to The Merchant of Venice"
October 14: Debra Caplan, "Death of a Salesman's Jewish Homecoming"
2013: The Fall Louis and Mildred Resnick Lecture Series
Director, Gerald Sorin
The 25th Annual Holocaust Memorial Lecture
7:30 p.m. Wednesdays in Lecture Center 104

State University of New York at New Paltz
Preview announcement -- more details to follow:

Holocaust Literature for Young and Old:
Cross-Over Novels and Memoirs
Oct. 2 - Jan Z. Schmidt, Distinguished Professor of English, SUNY New Paltz
"Crossing the Line: What Are the Features of a Young Adult/Adult Literature Holocaust Work?"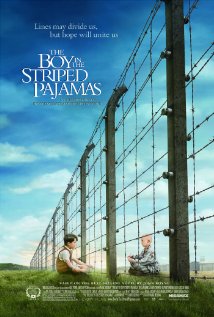 Oct. 9 - Johanna Reiss, author of The Upstairs Room and The Journey Back
"The Holocaust: A Personal History"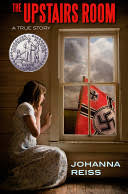 Oct. 16 -- Francine Prose, author of Anne Frank: The Book and the Afterlife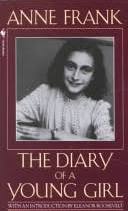 Oct. 23 -- Rabbi William Strongin, Director of Jewish Studies, SUNY New Paltz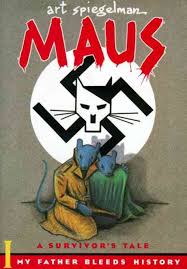 Oct. 30 -- Lawrence Bush, Editor, Jewish Currents
Resistance, Commemoration, and the Jewish Left
Personal Reflections on the Holocaust and Progressive Jewish Identity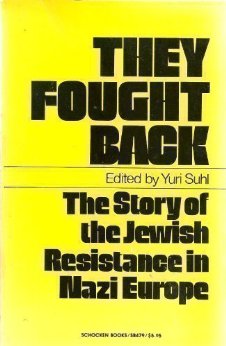 The Fall 2014 Louis and Mildred Resnick Lecture Series
Director, Gerald Sorin
Wednesdays at 7:30 pm in Coykendall Science Building Auditorium
State University of New York at New Paltz


September 3
Jane Mushabac, Tales of the Spanish Jews
September 10
Marc Shanker, Traces of Sepharad: Judeo-Spanish Proverbs
Exhibition: at Elting Memorial Library, New Paltz, NY September 4 to October 4 Traces of Sepharad: Etchings of Judeo-Spanish Proverbs by Marc Shanker Opening Reception: Thursday, September 11, 2014 at 7 pm
September 17
Jane Gerber, The "Golden Age" of Sephardic Jewry
October 1
Abigail Balbale, Peter "the Cruel" and Samuel Halevi Abulafia's 14th Century Synagogue
October 22
Marc Angel, Folk Wisdom and Intellectual Wisdom: Thoughts about Sephardic Civilization
2012: Jews and Moderinsm
Natalie Friedman: Isaac Bashevis Singer and Modern American Jewish Writers
Michelle Woods: Kafka in

Amerika

Peter Antelyes: George Gershwin and Modern Music
Kenneth Silver: The Circle of Montparnasse: Jewish Artists in Paris 1905-1945
Susan Goodman: Marc Chagall: Over the Rooftops of the World 1907-1917.
Marilyn Reizbaum: James Joyce's Judaic Other
Linda Scherzer: "Through the Eyes of Enemies: Is the Middle East Ready for Peace?"
Joel Mowbray: Israel's Realities: Political and on-the-ground dynamics from the view of an American who's in Israel every few months and What Will Bloom Following the Arab Spring?
2011: Jewish Americans and Popular Culture
Jody Rosen: Yonkle Doodle Dandy: Tin Pan Alley's "Hebrew" Hits
Lawrence Bush: Who Is a Jew? The Halakha of Lenny Bruce."
Jeffrey Shandler: Looking Back at "The Goldbergs": American Jewish Life on the Small Screen
Natalie Friedman: Early Jewish American Literature: Anzia Yezierska
Peter Antelyes: "Jews and Comix"
Mark Kligman: Popular Jewish Music of Today: Hassidim,
Klezmer and Debbie Friedman - What do they have in Common
Yale Strom, "In the Memory of..." an original composition
2010: The Changing Face(s) of Antisemitism
Hasia Diner: Fitting Memorials: Postwar American Jews, the Holocaust, and the Shadow of Antisemitism
Lewis Brownstein: Jews in the Mind of Modern Islam
Eric Alterman: American Jews and Israel: The Burdens of Irresponsibility
Peter Antelyes: Appropriating Anti-Semitism: How Jews Became Jewish-Americans Through Popular Culture
William Strongin: Jews with Horns: the Ancient and Medieval Roots of Antisemitism
Lawrence Bush: The Pride and AMBIVALENCE of Progressive Jews
2008: The State of Israel at Sixty
Rabbi Rena Blumenthal, Varieties of Liberal Judaism in Modern Israel
Lewis Brownstein, Israel, and the Nature, Quality, and Consequences of ongoing Existential Threat
Yoav Kaddar, Israel and the Arts: A "Siege Mentality"? and the Cultural Imagination (with a focus on dance)
Barbara Mann 7 Simon H. Fabian, Tel Aviv, 1909-2009: The Creation of Jewish Urban Space
Rakefet Zalashik, 60 years of Immigration: Ideology and the dynamics of becoming Israeli
Tova Weitzman, No. Seventeen Was Anonymous
2007: Promised Lands: New Jewish-American Writing
Derek Rubin, Writing from Home
Jonathan Wilson, Goals
Elisa Albert, Beshert.com
Rivka Bernstein, Unto Each Lucky Bastard, His Own Lilac Tree
Adam Wilson, The Porchies
Aaron Hamburger, Lyudmila in the New World
Yael Goldstein, Lonely, Lonely, Lonely Is the Lord of Hosts
Lauren Grodstein, Homewrecker
Jonathan Rosen, The True World
2006: The Jewish World in Documentary Film
Love Story, Distinguished Professor Peter D.G. Brown
Zuflucht in Shanghai, The Port of Last Resort, Associate Professor Kristine Harris, Director of the Asian Studies Program
Encounter in Ramallah, Professor Lewis Brownstein, former Chain, department of Political Science and International Relations
Present Memory, Rabbi Daniel Polish, Director, Hillel at SUNY New Paltz
Jews and Buddhism, Rabbi William Strongin, Jewish Studies Program
Gender at the Grass Roots: Women in Nazi Germany, Professor Marion Kaplan, NYU
Undying Love, Professor Jan Schmidt, former Chair, Department of English
Mamadrama, Distinguished Professor Gerald Sorin, Director, Jewish Studies Program
2005: The World of Jewish Music
Marcia Edelman, Discovering Jewish Music
David Krakauer, The Klezmer World
Robert Gluck, The Infusion and Reinterpretation of Elements from Host Cultures in Jewish Music
Jeffrey Melnick, The Black-Jewish Century of American Music
Hankus Netsky, Klezmer: Roots and Revival
Carole Cowan, Contemporary Jewish Composers in America (post-1950s)
Stanley Walden, Fiddlers on My Roof: On Being a Jewish Composer in the United States and Germany
Austin Clarkson, Quest for a New Voice: Stefan Wolpe and the Modern Hebrew Art Song
Carole Cowan, Women in Jewish Music
Philip Ehrensaft, Why So Many Jews?
2004: New Jewish-American Fiction
Rachel Kadish, Jewish Writing: The Argument
Joan Leegant, The Writing of Jewish Stories and Their Sources
Dara Horn, How to be a Jewish Novelist Without Really Trying
Paul Zakrzewski, Jewish American Fiction from the Edge
Melvin Bukiet, Familiarity and Surprise
Derek Rubin, Being Jewish and a Writer in America
2003: The Pre-Holocaust Jewish World
Jeffrey Shandler, "Autobiographies Of Jewish Youth In Poland Before The Holocaust"
Michael Stanislawski, "Jewish Life In Russia Before The Holocaust: Myth And Reality"
Eugene Sheppard, "'Squirming On The Pin-Point Of 'Why'?'": Weimar Jewish Intellectuals Between Conversion And Renaissance"
Paula Hyman, "Being A Jew In France Between The World Wars"
Lewis Brownstein, "Jewish Life In Palestine From The Balfour Declaration To The 1939 White Paper"
Deborah Dash Moore, "Jews In America Between The Wars"
2002: Reimagining the Holocaust
Berel Lang, "Undoing Certain Mischievous Questions About the Holocaust"
Deborah Dash Moore, "Liberating Europe: Jewish GIs Discover the Holocaust"
Yaffa Eliach, "The Tower of Life at the US Holocaust Memorial Museum: An Album of Humankind"
James E. Young, "After- images of the Holocaust in Contemporary Art and Architecture"
Alan Mintz, "The Past and Future of Holocaust Memory in America"
Jeffrey Shandler, "Living Room Witnesses: the Holocaust on American Television"
Brana Gurewitsch, "Jewish Women in the Holocaust"
Joyce Apsel, "Anne Frank: Identity, History, and Myth"
Daniel Asa Rose, "The Making of Hiding Places: Our Ancestors and Ourselves"
2001: The Search for Jewish American Culture
Ilan Stavans, "The Star and the Crucifix: Jewish Literature in Latin America"
Stephen Whitfield, "'Fiddler on the Roof' as a Popular Phenomenon"
Phil Brown, "A Summer Eden: The Jewish Experience in the Catskills"
Andrea Most, "Assimilation in Rodgers and Hammerstein's Oklahoma!"
Allen Guttmann, "'Hitting One Against Hitler': Jewish Athletes and Racial Stereotypes"
Donald Weber, "The Limits of Empathy: Hollywood's Imagination of Jews in 'Crossfire' and 'Gentleman's Agreement'"
Jack Kugelmass, "You Too Can Be a Jew: 'How to' Books as Contemporary Etiquette Books"
Henry Sapoznik, "The Stations That Spoke Your Language: Yiddish-American Radio, 1925-1955"
2000: Antisemitism
Lawrence Shiffman, "Antisemitism Before Christianity: The Origins of Judeophobia"
Marc R. Cohen, "Antisemitism Under Crescent and Cross"
Ursula Duba, "Tales from a Child of the Enemy"
Richard Levy, "I Define Who is an Antisemite: The History and Meaning of a Word"
Leonard Dinnerstein, "Antisemitism in America"
Lewis Brownstein, "Semite Versus Semite: Jewish and Palestinian Images of one Another"
Alan Udoff, "No Longer at Home in the World: Nazi Evil Through theEyes of Jean Amery"
1999: Jewish American Fiction: Projects and Self-Images
Sanford Pinsker, "Is There Anything Left to Say About Jewish-American Literature?"
Nessa Rapoport, "A Taste of Text: A Jewish Writer Reflects on the Millennium"
Lev Raphael, "From Mysterious Jews to Jewish Mysteries: A Child of Survivors Reflects on Writing and Identity"
Richard Fein, "A Jewish Poet in America"
Jay Neugeboren, "Imagining Jewish Fiction"
Jonathan Rosen, "Between Tragedy and Hope: Writing as a Jew at the Turn of the Millennium"
Thane Rosenbaum, "Shattered Glass Fiction: Post-Holocaust Landscapes"
Derek Rubin, "Old Values in a New World: Marginality and Integrity in Saul Bellow's Herzog"
Johanna Kaplan, "What Makes This Jewish Writer Jewish?"
Morris Dickstein, "Three Generations of Jewish American Fiction Writing"
1998: Guide for the Perplexed
Tikva Frymer-Kensky, "Conceiving Creation"
Lawrence Schiffman, "Rabbinic Ethics and Philosophy in the Context of the Greco-Roman World"
David Shatz, "Science and Spirituality in the Thought of Maimonides"
Leilah Gal Berner, "Jewish Views of the Messiah: Second Temple to Third?"
Stephen Garfinkel, "Kohelet: The Philosophy of Biblical Skepticism"
Brian Schroeder, "Levinas's Metapaideia: Teaching the Eye to Listen"
Alan Udoff, "On Franz Rosenzweig and the Secret of the New Thinking"
Arthur Waskow, "Our Legs are Praying: Hasidic Foundations of the Social Philosophy of Buber and Heschel"
1997: Jewish Biography
William Strongin, "Profiles in Chutzpah: the Life of King David"
Tikva Frymer-Kensky, "Snippets of Lives: Views on Biblical Women"
Dorothy Bilik, "A Woman of Valor: The Life of Glückel of Hameln"
Jacob Staub, "A Tale of Two Thinkers: Maimonides and Gersonides"
Leilah Gal Berner, "Doña Gracia and Her Sisters: Jewish Women in Medieval Spain"
Lawrence Schiffman, "Josephus: Loyal Historian or Traitor?"
David Teutsch, "An American Vision of Judaism: Mordecai Kaplan"
Richard Fein, "Third Fiddler: On Being a Jewish Poet"
Lewis Brownstein, "The Man Yitzhak Rabin"
Jim Challey, "The Relative Truth About Albert Einstein"
1996: Women and Jewish Experience
Tikva Frymer-Kensky, "Women at Sinai"
Debra Schultz, "Northern Jewish Women and the Civil Rights Movement"
Carole Levin, "Jewish Women and Renaissance Drama"
Deborah Dash Moore, "Hadassah and the Romance of American Zionism"
Jenna W. Joselit, "Jewish Women, the Family, and Material Culture"
Pamela Nadell, "'Her Mouth is Full of Wisdom': The Movement for Women's Rabbinic Ordination"
Riv-Ellen Prell, "Jewish Men, Jewish Women: Gender and the Process of Americanization"
Leila Gal Berner, "The New Jewish Woman and Life Cycle Rituals"
Lynn Davidman, "Women and Orthodoxy"
Joyce Antler, "'Born Yelling': The Jewish Roots of Feminism"
Gerald Sorin, "'Two Cheers' for Jewish Mothers"
1995: Jews, Art, and Technology
Samuel Kurinsky, "Creativity and the Jews"
Eric Meyers, "Art and Architecture in Ancient Synagogues"
Samuel Kurinsky, "The Glassmakers"
Marc Epstein, "Dreams of Subversion: Religion, Art, and Politics in the Middle Ages"
Bill Vanaver, "Jewish Folk and Spiritual Music"
Eitan Weiner-Kaplow, "Jewish Scribal Arts"
Neil Gabler, "Jews and Hollywood"
Moshe Lazar, "Marc Chagall: Painter and Poet"
Lisa Epstein, "Jews and Medicine"
1994: Arabs and Israelies: Perspectives on the Past, Prospects for the Future
Lewis Brownstein, "The Arab-Israeli Conflict in Historical Perspective"
Mitchell Cohen, "Nationalism and the Birth of the Arab-Israeli Conflict"
Anton Shammas, "The Morning After Revisited: The Palestinians of Israel and the Would-be Palestinian State"
Martin Edelman, "Equal Justice and the Palestinian Question"
Daniel Pipes, "Syria and the Peace Process in the Middle East"
Meron Benvenisti, "Settlement, Settlers, and the Palestinians on the West Bank"
Shlomo Avnieri, "Modern Zionism and the Peace Process in the Middle East"
Mervin Verbit, "Islam and Modern Arab Politics"
1993: The Jewish Diaspora
Eli Evans, "Growing up Jewish in the American South"
Zvi Gittelman, "Jews in the Soviet Disunion"
Helene Kenvin, "Jews in the Caucasus and Central Asia"
Joan Roland, "The Jews of India"
Andrew Plaks, "The Jews of China"
Norman Stillman, "Jews in the World of Islam"
Judith Friedlander, "Jewish Intellectuals and the Idea of the French Nation-State"
Judith Elkin, "Latin American Jewry"
Todd Endelman, "British Jewry Since World War II"
Gerald Sorin, "Remnants of Jewish Life in Contemporary Europe: A Personal Journey"
1992: Jewish Literature Through the Ages
Lawrence Kushner, "A Mystical Introduction to the Alef-Bet
Tikva Frymer-Kensky, "Ancient Near-Eastern Mythology and the Bible"
Ivan Caine, "Who Wrote the Bible?"
William Strongin, "Erotic Theology: The Song of Songs"
Steven Fraade, "Midrash"
Lawrence Fishman, "Scholars and Scrolls"
Shaul Magid, "Hanukkah in the Talmud"
Ross Brann, "Profane and Sacred in Medieval Hebrew Literature"
Lawrence Fine, "Kabbalah"
Richard Fein, "The Discovery of Yiddish Literature"
Audrey Borenstein, "In the Field of Boaz: Writing Jewish Fiction"
1991: Jewish Identity
Irving Levine, "The Future of Jewish Identity and the New American Pluralism"
Steven Cohen, "American Assimilation or Jewish Revival?"
Hannah Kliger, "Jewish Immigrant Associations in America"
Gerald Sorin, "Immigrant Radicalism and Jewish Identity"
Deborah Dash Moore, "Jewish Migration After World War II"
Rakhmiel Peltz, "Children of Jewish Immigrants Return to Yiddish"
Stephen Whitfield, "South Florida and the Future of Jewish Identity"
Paula Hyman, "Gender and the Definition of American Jewry"
Rachel Cowan, "The Spiritual Journey of a Jew by Choice"
1990: Jewish Spirituality
Michael Fishbane, "Biblical Prophecy"
Judith Plaskow, "Feminist Jewish Spirituality"
Ira Eisenstein, "Spirituality: A Reconstructionist Approach"
Richard Rubenstein, "Post-Holocaust Theology"
Arthur Waskow, "Ancient Torah, Future World"
Lawrence Kushner, "Yourself and the Self of the Universe"
Arthur Green, "Hasidic Spirituality"
Don Well, "Spirituality and Halakah"
Martha Himmelfarb, "Apocalypse"
Edward Feld, "Spinoza and the Problem of Modernity"
Zalman Schechter, "Neo-Hasidism and the Jewish Renewal"
1980: Israel in the World Community
Arthur Hertzberg, "The Origins and Contemporary Relevance of Zionism"
Lewis Brownstein, "A History of the Middle East Conflict"
Kenneth Stone, "Jewish Land Purchases in Palestine"
Arthur Klinghoffer, "Soviet Policy in the Middle East"
Don Peretz, "Jewish and Israeli-Arab Relations"
Ilan Peleg, "The Intifada"
Tzion Evrony, "Israel's Desire for Peace"
Ehud Sprinzak, "Israel's Divided Population"
Jeffrey Ross, "The Question of Anti-Zionism"
Robert Weiner, "Israel and the Diaspora Jew"