About the Observatory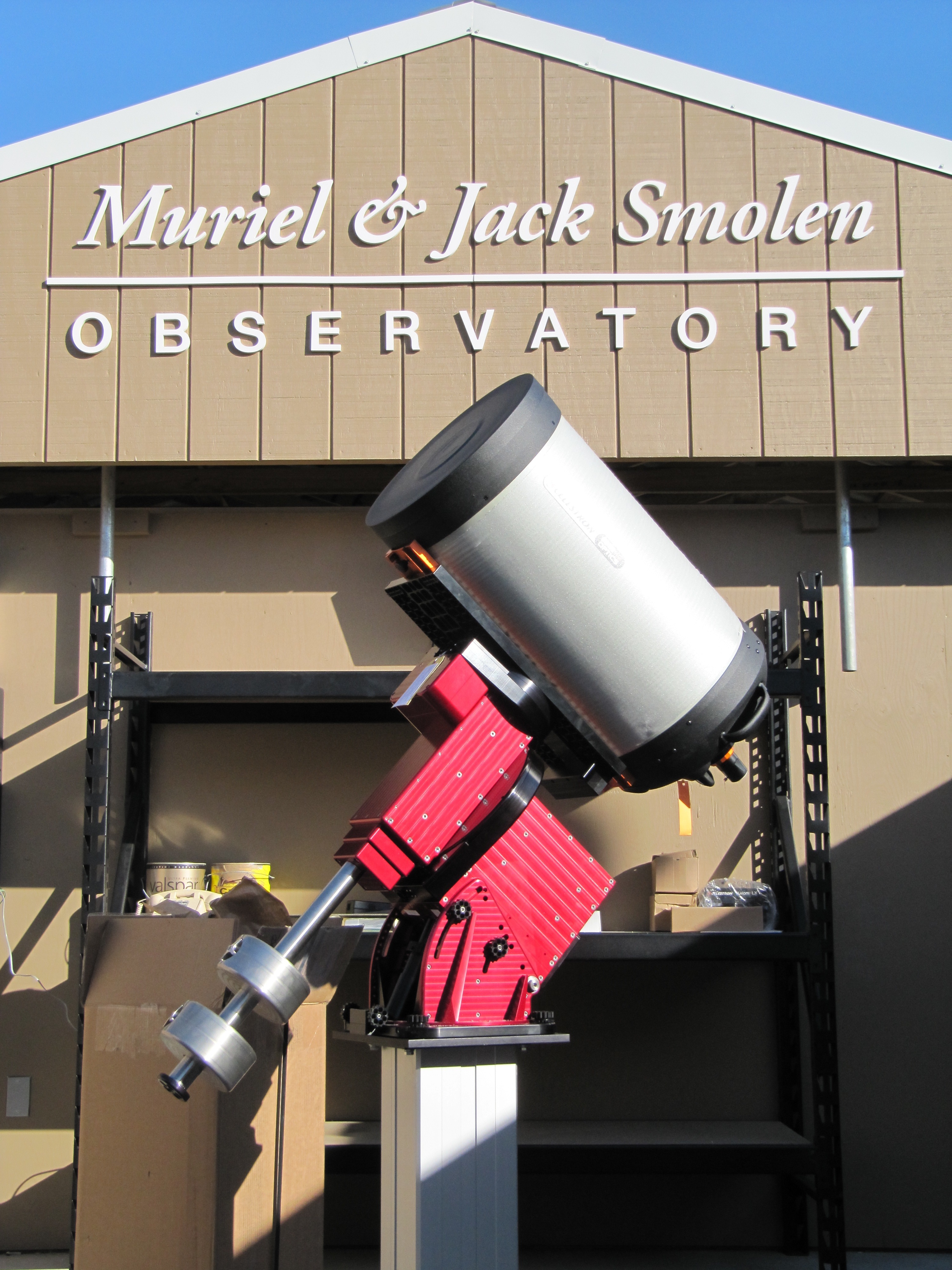 Jack Smolen started grinding the mirror for his telescope on his kitchen table in New York City. He later constructed the telescope's optics and iron framework at the American Museum-Hayden Planetarium. After realizing that New York City was not an ideal place for night-sky viewing, he and his wife Muriel moved to the countryside of Hurley, NY. There, they constructed an observatory complete with a library and domed roof. After 25 years of work, the Eagle's Nest Observatory was completed in 1963. Mr. and Mrs. Smolen generously made Eagle's Nest Observatory available to the New Paltz community and hosted students, faculty, and staff there for many years. In 1980, Mr. Smolen said that his intention was "to bring as many young people here as I can, to show them the beauty and the mystery of the planets and of the nebulae and the galaxies." Now the observatory is a gift to SUNY New Paltz and a bequest from the Smolens has enabled us to build a new on-campus observatory that houses his original telescope. The observatory dedication took place on April 21, 2010.
Smolen Observatory houses a 14-inch Celestron Schmidt Reflecting telescope on a Paramount mount. The observatory also has two smaller 8-inch Dobsonian telescopes and Mr. Smolen's 10-inch telescope.
For more information, see:
Smolen, Jack. "A One-Man 25-Year Observatory Project." Sky and Telescope Jan 1966: 44-48
Loh, Jules. "He Got Mountain, Moon and Stars." Rock Hill Herald 20 Mar 1980: 3 [Also published in various other newspapers around the country.]