Alumnus Jamal Lis-Simmons '16 (History) serves as captain of the Kingston Stockade Football Club, the brainchild of tech-savvy entrepreneur Dennis Crowley
---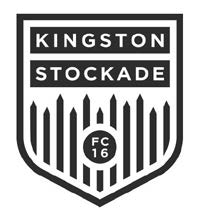 A collective vision from the organizers off Kingston Stockade FC brought to life a new National Premier Soccer League semi-pro franchise in 2016.

SUNY New Paltz alumnus Jamal Lis-Simmons '16 (History) has served as team captain, leading the team to victory after victory in front of an ever-growing audience.
"I was fortunate enough to make the team in their inaugural season," said Lis-Simmons, who is the head coach for the men's soccer team at SUNY Ulster Community College. "Soccer has been a part of my life, forever. I played in the youth program in Highland all the way through my college career. Now, having the opportunity to play for a semi-pro team right here in my home community is really something special."
Classified as a non-profit, Kingston Stockade FC plays in a league called the NPSL — a.k.a. "Division 4" — as do some 85 other teams throughout the country. The team was founded by tech entrepreneur Dennis Crowley, best known as co-founder of the social networking company Foursquare and Dodgeball, now owned by Google.
Crowley serves as the team chairman and views the sports franchise as an opportunity to build community and interest in the Hudson Valley.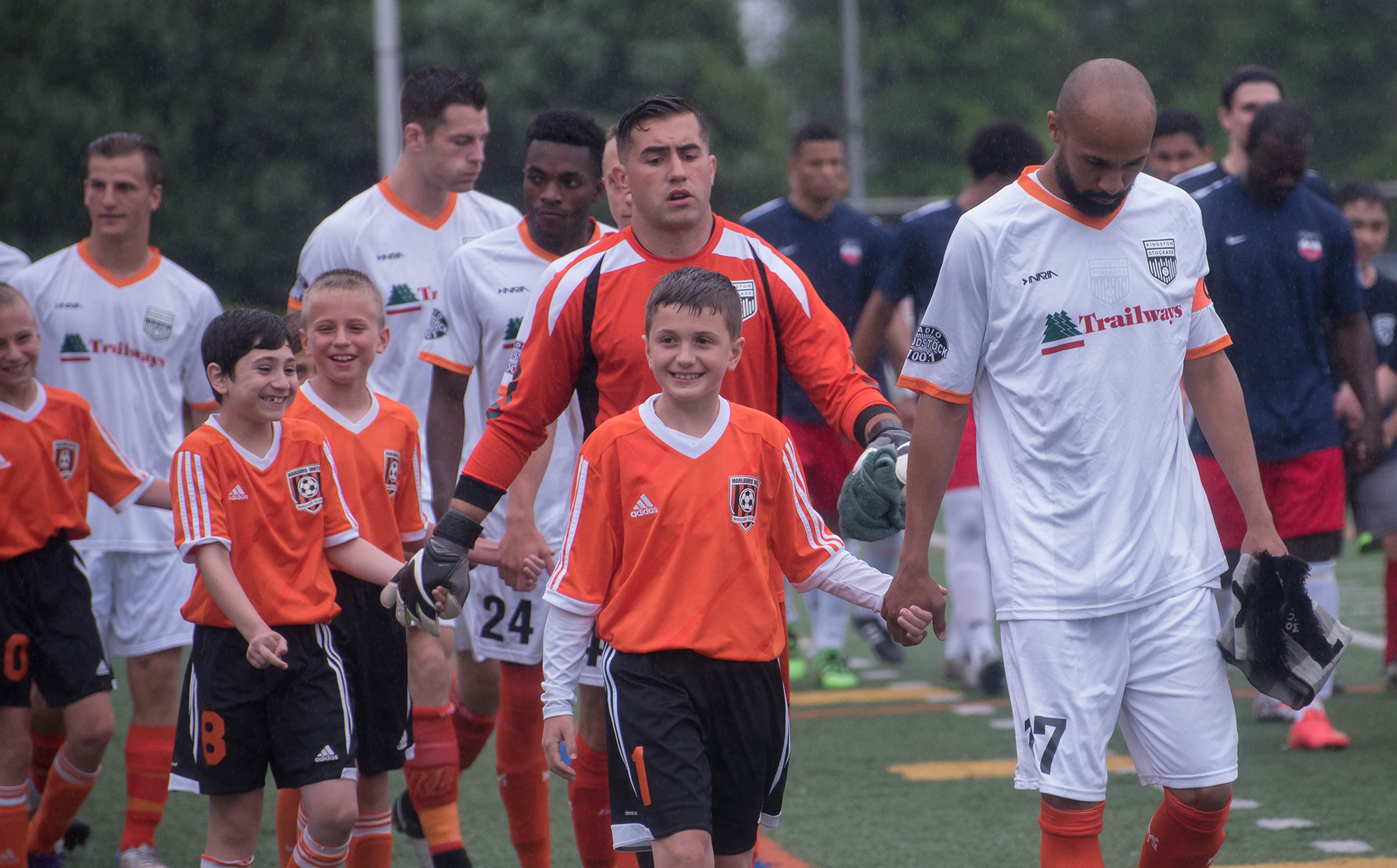 "We built the club as a platform," said Crowley. "We set the stage for the volunteers to then take the lead and watch as Stockade FC continues to grow. There were more than 1,400 fans at our last game at Dietz Stadium; we're practically running out of room."
Crowley pointed to the large number of kids who, like Lis-Simmons once did, take part in the region's youth soccer programs. Because Stockade FC gives them something to aspire to, they are often the first in line to watch from the stands. By working with local youth organizations, young players are invited to participate in meet and greet opportunities with team members and to play at halftime.
"This is one of my favorite parts of the whole project," said Crowley. "Two years ago I said I wanted to inspire them, but now we see that we really are. We hear it from their parents. I always think in the back of my head that if we can get this club to financially break even, we can do it forever. That means in five or 10 years, those kids standing on the sidelines will be the ones playing for Stockade FC."

A part-time resident of Marbletown, Crowley is known for his support of creative and entrepreneurial energy in the Hudson Valley and has an evolving relationship with the College. He was a featured speaker at SUNY New Paltz's inaugural Hudson Valley Future Summit in fall 2016 and most recently in June spoke at Hudson Valley Economic Development Corporation's annual State of the Hudson Valley event, held on campus, titled "Disrupted: The Future of the Hudson Valley Economy." This regional support also helps fuel Stockade FC, where fans come for the games and stay for the restaurants and nearby attractions.

"I feel like every time I see Dennis, I want to thank him for doing this," said Lis-Simmons. "He's very hands on with Kingston Stockade FC and leaves no stone unturned. This is as professional an atmosphere as it gets. There have been many other semi-pro teams in different sports that have attempted to make a mark for themselves in the community, but none of them, in my experience, have reached this level. This speaks to the professionalism that Dennis brings to the team's vision, his vision."
Luckily for Lis-Simmons, this shared vision propelled Stockade FC toward numerous wins. The 2017 campaign saw the club defy all odds by winning the Atlantic White Conference title and reaching the regional playoffs over clubs from bigger cities like Boston, Providence and Hartford. Their hard work eventually led them to the NPSL Playoffs where the season ultimately came to an end after a tough 6-3 loss to Clarkstown SC Eagles.

It was at the final game that Lis-Simmons gave Stockade FC's loyal supporters something legitimate to celebrate in spite of the crushing defeat. Bolstered by the energy of the fans, the 35-year-old captain confidently scored the team's final goal.
We control our own destiny. We work really hard and the success of our last season is a testament to everything that this club is about."
The strike didn't have much chance of leading to a comeback, but the heart and soul of the team was evident in that final touch of the season, a fitting end for Stockade FC.
"We control our own destiny," said Lis-Simmons of the team. "We work really hard and the success of our last season is a testament to everything that this club is about. Achieving something like that in only our second year inspires us to be aware of where we are already, and keeps us moving forward."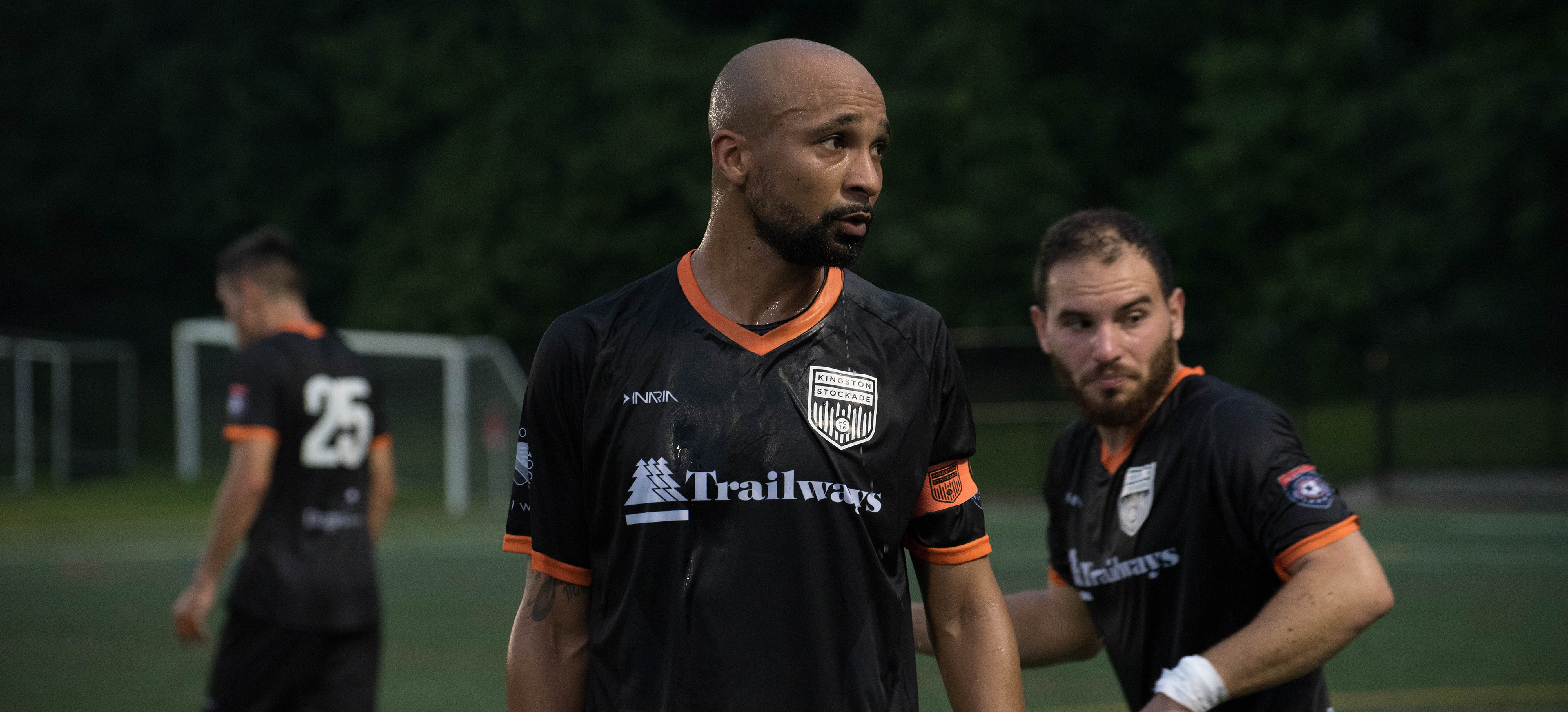 According to Crowley, this natural inclination to keep the ball rolling made Lis-Simmons an obvious choice for team captain from the very beginning. While scouting players for the team's first season, Crowley and his fellow co-founders could tell that Lis-Simmons was in charge, his command came through and his words were in line with Kingston Stockade FC's manifesto.
"We heard him speak to the rest of the players and it gave us the chills," said Crowley. "He said, 'this is bigger than us. Before this is all over, we're going to put Kingston on the map.'"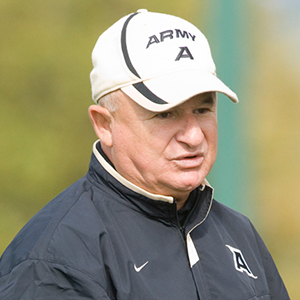 The thing about Jamal is that he has always been a good leader. People gravitate toward him because he has great leadership qualities.
Keeping his eye on the end game is not unusual for Lis-Simmons, who admits his path developed in unexpected ways. He first attended SUNY Albany out of high school where he played soccer for two years, but due to circumstances out of his control, he found himself back in Highland where he put his academic career on hold to work for a YMCA after-school program. After gaining years of professional experience, Lis-Simmons turned his focus back to his education and completed his degree at SUNY New Paltz in 2016 as a non-traditional, adult, transfer student.

"When you're young and just graduating from high school, you have a vision and a plan, but life unfolds naturally," said Lis-Simmons. "Just like when you're in the middle of a high-stakes game, you have to adapt and change. I'm grateful that things continued to go my way and opened the door to new opportunities. This moment feels like it was meant to be."
IN THE NEWS
The Daily Freeman covered much of Kingston's Stockade FC's 2017 season, including their journey to the playoffs and win in the Conference Final vs. Hartford City FC on July 15.
Under Dennis Crowley's vision, the team was also highlighted in The New York Times. The piece outlines the team's grassroots approach, the importance of volunteers, and the power of a fan base that believes in your product.