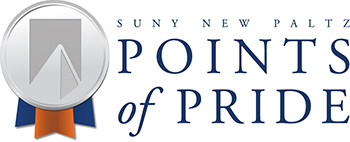 In today's global economy and sophisticated world completing your education with a solid background in understanding another language and the culture or cultures where it is spoken can give you an advantage – language skills and cultural sensitivity are valuable in many venues. Currently, we offer instruction in Arabic, Chinese, French, German, Italian, Japanese, Hebrew, Kiswahili, Portuguese, and Spanish with majors in French and Spanish and contract majors in Italian Studies, German Studies, Romance Languages, and Translation Studies. We also offer minors in French, German, Italian, and Spanish. We collaborate with other departments to offer language and content courses in interdisciplinary programs in a broad range of areas including Ancient Studies, Asian Studies, Jewish Studies, Latin American and Caribbean Studies, Medieval and Early Modern Studies, Women's Studies, and the Honors program.
We are a dynamic department with a diverse and highly qualified faculty of teacher/scholars eager to share our knowledge and expertise. We are dedicated to individualized attention.
Students in our programs learn:
To recognize the traditions and contemporary trends of multi-lingual and multi-cultural societies.
To distinguish the authors, genres, periods, terms, theories, and concepts important for an understanding of oral and written discourse in the target language and in translation.
To apply the theories and techniques used in current research methods and scholarly practice in a diverse set of fields, including linguistics, literature, and cultural studies.
To demonstrate skills in oral and written communication in the target language and in English.
Most of our students also experience another language and culture through study abroad or an immersion situation.
Why study a foreign language?
When combined with another discipline, language proficiency can make the difference in obtaining challenging and exciting employment.
The department office is located at Old Main Building 206.
Mailing Address:
800 Hawk Drive
New Paltz, NY 12561-2440
Phone: 845-257-3480
Fax: 845-257-3512
Chairperson: Patricia Fitzpatrick (fitzpatp@newpaltz.edu)