RESOURCES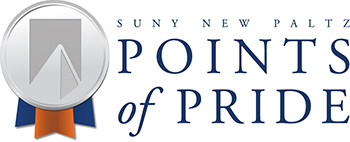 Why Study A Foreign Language?
Learning a foreign language enhances cognitive and analytical skills as well as increases opportunities for job placement in the increasingly global workforce. To this end, the department offers courses in a variety of modern languages, literatures, cultures and linguistics that lead to careers in teaching, government, banking, travel and many other enterprises. When combined with another discipline, language proficiency can make the difference in obtaining challenging and exciting employment in . . .
read more »
THE DEPARTMENT OF LANGUAGES, LITERATURES & CULTURES AT NEW PALTZ is committed to the development of advanced skills and the acquisition of knowledge in the three core components that lend the department its name. As an indispensable part of the university's mission and in a time of growing internationalization, the department advances foreign language proficiency and intercultural competency, while furthering global understanding. We train teachers and prepare students for graduate study in a variety of disciplines. Our students obtain meaningful careers in many fields including business, industry, education, and government. The department achieves its goals through diverse and interdisciplinary research, support of excellence in teaching and experiences gained both in and out of the classroom that are designed to enhance foreign language acquisition, the study of literature and culture and the development of international awareness. The department is central to the university's general education requirements, to its diversity mission and to the fulfillment of the university's role as a center of humanistic inquiry.
Currently, we offer instruction in Arabic, Chinese, French, German, Italian, Japanese, Hebrew, Kiswahili and Spanish, with majors in French and Spanish and contract majors in Italian Studies and Romance Languages. We also offer minors in French, German, Italian and Spanish. The Department of Languages, Literatures & Cultures collaborates with other departments to offer language and content courses in interdisciplinary programs in a broad range of areas including Ancient Studies, Asian Studies, Latin American Studies, Medieval and Early Modern Studies, Women's Studies, and the Honors program. Our faculty teach courses with a total enrollment of nearly 3,500 students per academic year.
In all of our degree programs, students gain knowledge of the complexity of language, the art of literary and aesthetic expression and the richness of cultural traditions and practices. With the increasing importance of international business and the multinational character of American society itself, knowledge of a second language is an asset favored by employers in nearly every occupation. Some of our students combine the study of one or more languages to become teachers, translators or interpreters, while others seek to complement their studies in anthropology, art, art history, communications, history, international business, international relations, journalism, the sciences and other fields. As an integral part of our mission, we facilitate study and internships abroad to qualified undergraduate and graduate students. We also promote scholarship by faculty and students. We enable students to appreciate their linguistic, literary and cultural training and recognize its validity beyond the completion of their coursework.
In fulfilling our mission, we adhere to the guidelines and standards established by the University, the State of New York and such professional organizations as the American Association of Colleges and Universities (AAC&U), the Modern Language Association of America (MLA), the American Council on the Teaching of Foreign Languages (ACTFL), the National Council for Accreditation of Teacher Education (NCATE) and the various professional organizations affiliated with those languages in which degrees are offered (Association for Asian Studies, American Association of Teachers of French, American Association of Teachers of German, American Association of Teachers of Italian, American Association of Teachers of Spanish).
Our department plays a pivotal role in providing students with essential skills for them to function effectively as global citizens, whatever their field of professional expertise. A diverse and congenial department, our faculty and students share a love of language, literature and culture and a passion to excel in understanding the connections these human practices generate.
Office: The Department of Languages, Literatures & Cultures has moved to the second and third floors of the Old Main Building in the south wing. The department office is located at OM 206.
Mailing Address:
800 Hawk Drive
New Paltz, NY 12561-2440
Phone: 845-257-3480
Fax: 845-257-3512
Chairperson: Mary Christensen (christmc@newpaltz.edu)