ABOUT THE SURVEY:
During the summer of 2022, the Department of Philosophy conducted this survey to gain greater knowledge about the vocational, educational, and professional activities of our majors after graduation. The survey was administered by the Office of Institutional Research & all participants and their responses remained anonymous. The results of this survey reflect the views of 133 philosophy alumni who responded to the survey.
*For more information about the Department, or to request a copy of the survey results, write to philosophy@newpaltz.edu


What did you do immediately after graduation?
Some went on to graduate school:
Fordham Law
Columbia Law
Baruch College
Emory University
DePaul University
New York University
New York Law School
Cardozo School of Law
To pursue degrees like:
Master of Library Science (MLS)
Master of Social Work (MSW)
Doctor of Philosophy (PhD)
Master of Fine Arts (MFA)
Master of Arts (MA)
Juris Doctor (JD)
Going on to work at places such as:
Citibank
Microsoft
Skillshare
NBC
Universal
Mercedes-Benz
Warner Brothers
Brown University
Legal Aid Society
The Bowery Mission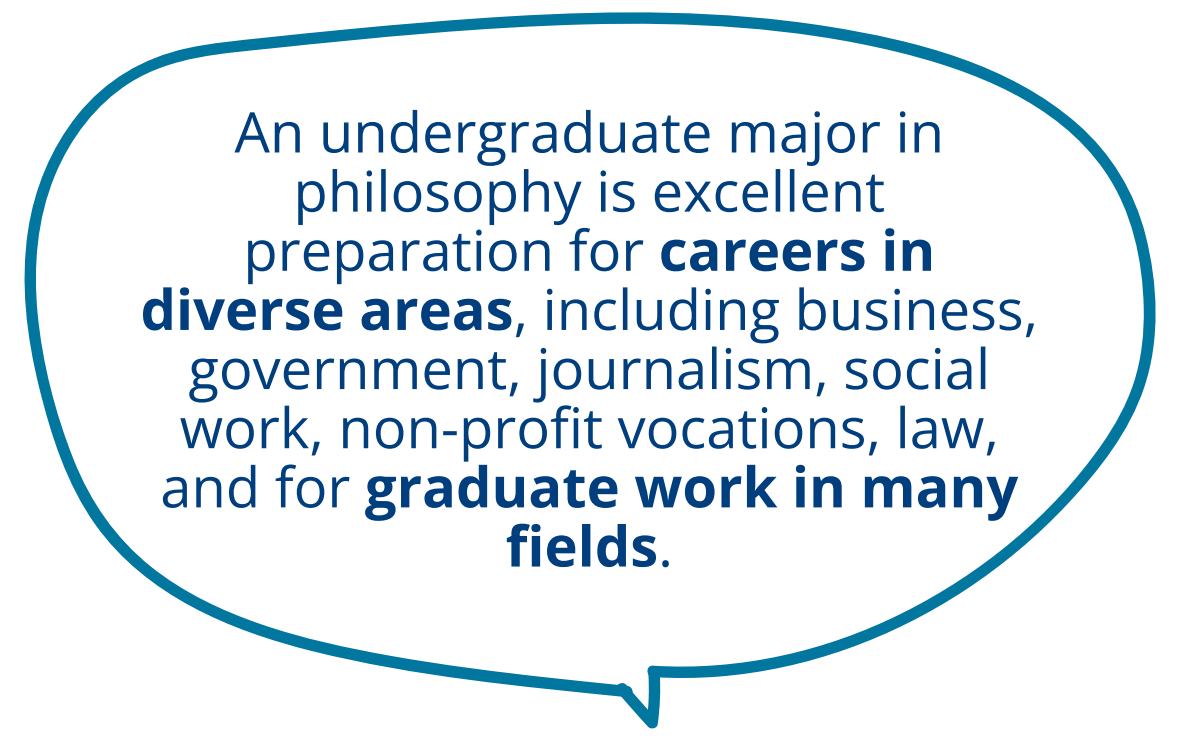 While others went straight to work at places like:
Mediacom
Bank of New York
CEC Entertainment
Balenciaga America
Washington Mutual
Ulster Savings Bank
New American Library Amnesty International
Services for the UnderServed
Long Island Children's Museum
English Conversation School (Japan)