Childhood memories & collaborations with family inspire alumna
Addressing alienation, borders and social inequality through art.
By: Lindsay Lennon '07
As a child, Priscilla Dobler '13g (Sculpture) and her brothers spent summers working alongside their mother cleaning apartments. However, as the siblings grew older, Dobler's brothers eventually started painting apartments with her uncles, while she continued her cleaning duties with her mother and aunts.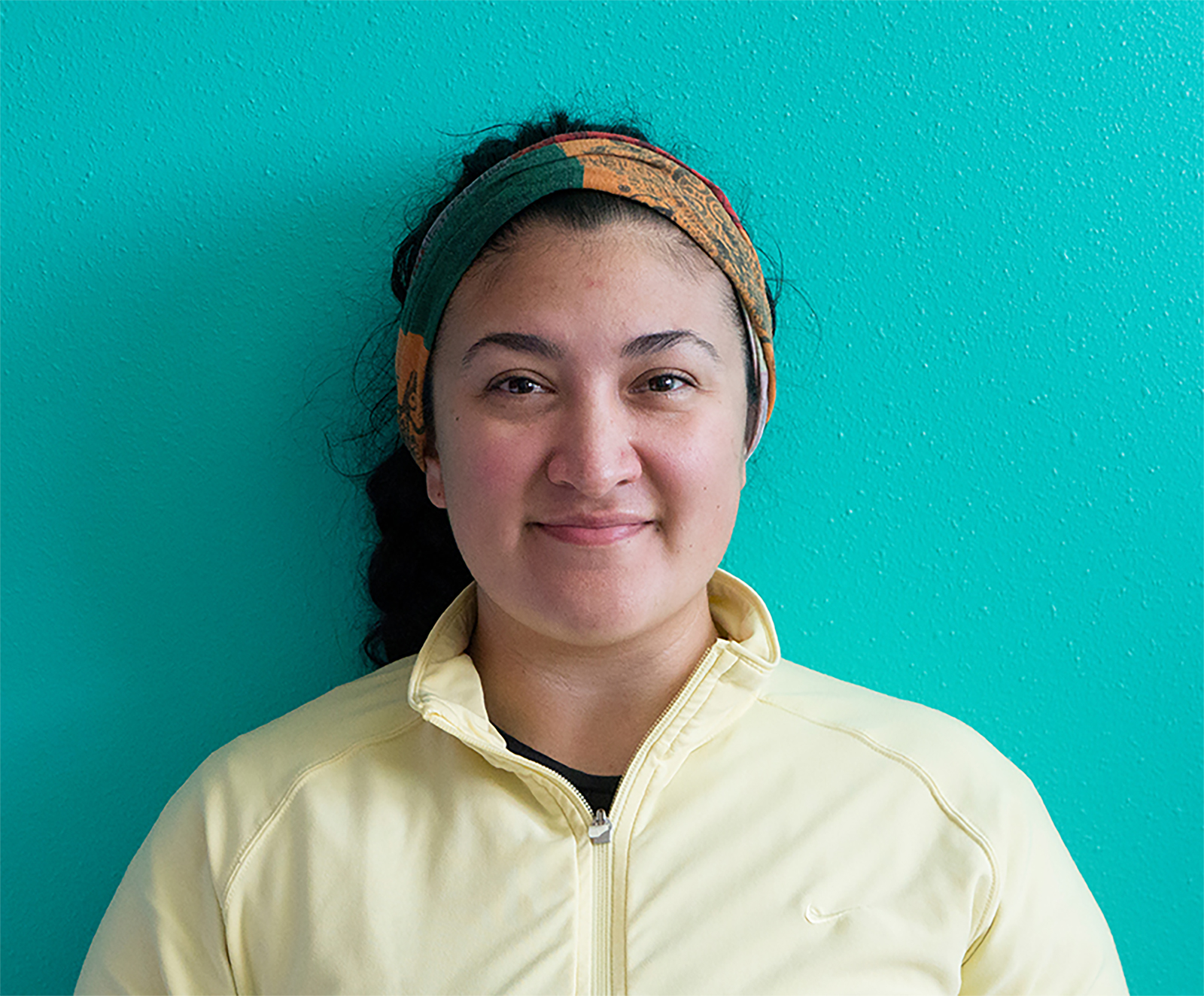 "This gender difference of men painting walls while women clean is a standardized and accepted form of gender roles in many societies," said Dobler. "When we think of cleaners, 99 percent of the time we automatically think of women, and usually they are women of color - while when we think of painters, plumbers, janitors, we think of men."
The continual reinforcement of fixed gender roles in both private and public spaces informs much of Dobler's art, which she describes as a juxtaposition of different materials and processes in which traditional approaches are confronted with a "globalized modern digital platform" to address political and social issues. With an interdisciplinary technique employing wood working and weaving with video to create large installations, she investigates how gender roles manifest in the architectural designs and structures created by "the same patriarchal system" that dictated her role as a cleaner growing up.
"I utilize the traditions of weaving and wood working to make poignant, personally significant and politically charged installations and sculptures," said Dobler. "I combine fiber and digital components in my work. The analog and digital elements all involve laborious craftsmanship. I not only work with wood and fabric, but also spend many hours interviewing, editing and then layering the different materials to create a familiar and even hospitable space for the viewer."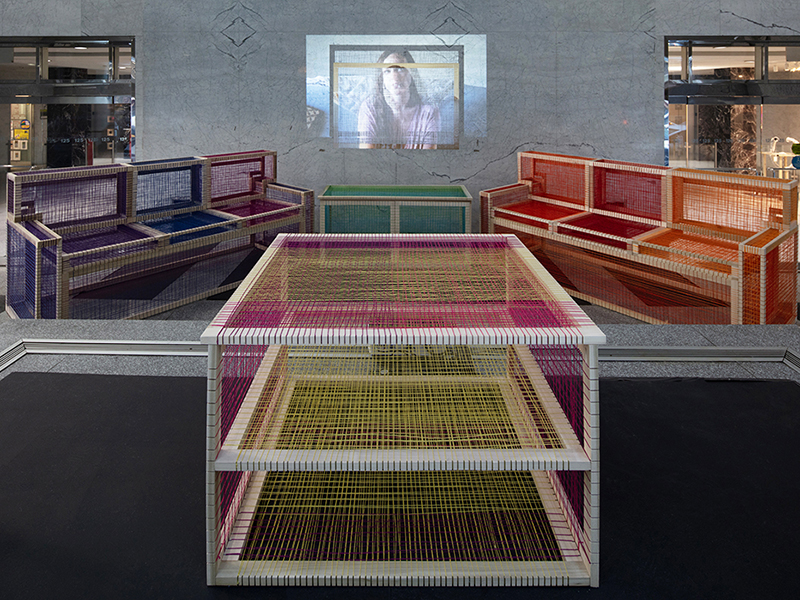 Dobler was born in Merida, Yucatan, Mexico, and raised in the Pacific Northwest. One of her undergraduate professors at the University of Puget Sound in Tacoma, Washington, knew of New Paltz sculpture professor Emily Puthoff, who he met during his time as a board member at the International Sculpture Center. He recommended New Paltz, and after weighing her options, Dobler "took his word" and crossed the country for her Master of Fine Arts in sculpture.
It was after much trial and error, during her second year of graduate school, that Dobler's desire to spark conversational dialogue around gender inequity intensified and became her creative focus. Since graduating from New Paltz in 2013, Dobler has regularly exhibited from coast to coast, and has completed several artist residence in Massachusetts and Texas to Mexico and Italy. She's the recipient of numerous grants, awards and scholarships, including the Bailey Award in 2015 and the Edwin T. Pratt Scholarship in 2016.
I recontextualize objects that once had a concrete function in a certain space at a certain time in order to infuse them with pertinent, symbolic meaning."
Dobler says the practice of performing extensive research and reading on topics and themes she is interested in exploring through her artwork was ingrained in her by former associate professor Steven Bradford. She also treasures fond memories of significant, stimulating discussions she had with art department graduate coordinator Matthew Friday during her tenure at the College.
"Overall I had very helpful and encouraging professors at New Paltz," said Dobbler. "Matthew Friday and I had very insightful and meaningful conversations that still stand out to me."