Alumna designs a career as a science illustrator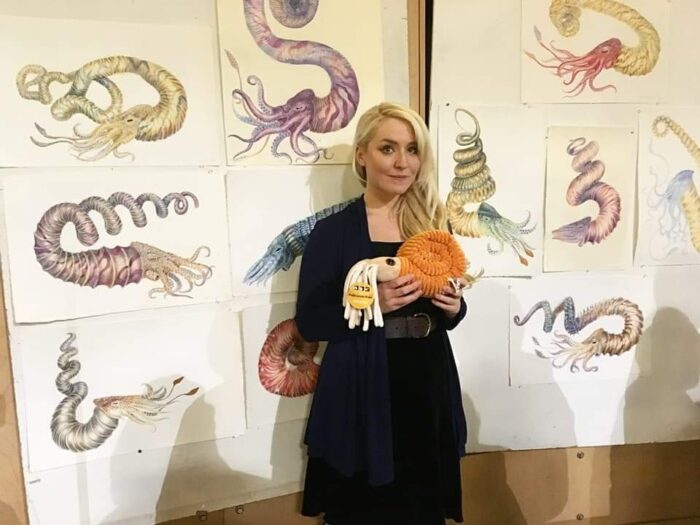 Kate LoMedico Marriott '17 (Visual Arts; Geology) vividly remembers visiting the Natural History Museum at age 4. By age 7, she had copied every drawing in "Grey's Anatomy," the classic medical textbook. As a SUNY New Paltz student, she delved into more creative pursuits, like sketching ornate mermaid tails and layering videos of herself with animations of her biological illustrations.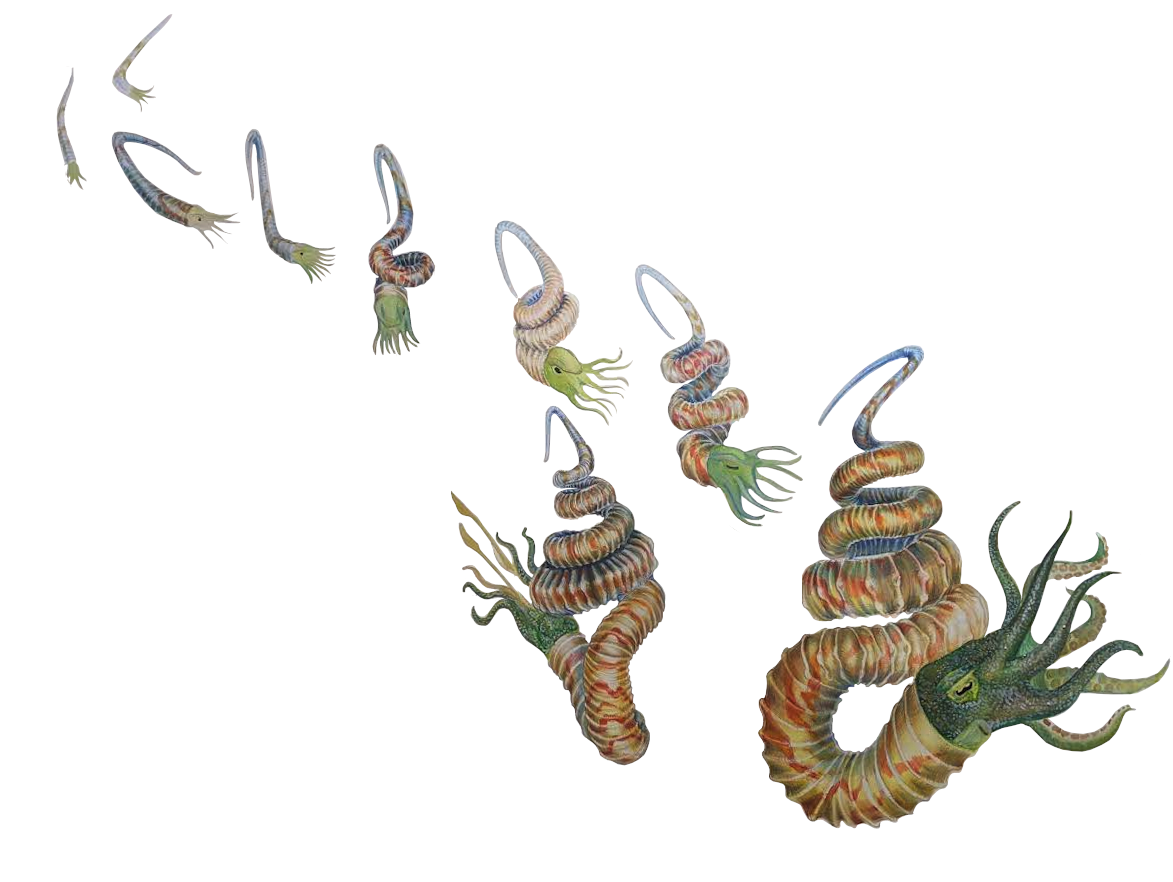 "New Paltz strengthened my two sets of skills – my artistic skills and my scientific skills – and encouraged me to go my own way," said Marriott.
Now an invertebrate paleontologist and science illustrator, Marriott uses colored pencils and watercolors like scientific tools, expressing the majesty of invertebrate life with meticulous attention to detail.
She has dedicated herself to capturing the sharp and curvaceous lines of spiny lobsters, extinct mollusks and spiraling snail shells (or as she accurately names them, "weathered gastropods with barnacles"). In the process, she's cultivated a one-of-a-kind career combining science, art and environmentalism.
"I want to be a voice for invertebrates and wildlife everywhere," she said.
Watch Kate LoMedico Marriott '17 (Visual Arts; Geology) reconstruct the Trilobites Dicranurus Monstrosus, a genus of lower to middle devonian odontopleurid trilobites that lived in a shallow sea that lay between Euramerica and Gondwana, corresponding to modern-day Oklahoma and New York, and Morocco, respectively.
Marriott's work has been featured in Dekit! Magazine and Susan Cohn Rockefeller's documentary "Mission of Mermaids: a Love Letter to the Ocean." A finalist for the 2018 International Award on Science Illustration, her reconstructions of Muramotoceras and Eubostrychoceras were displayed for several months in the National Museum of Natural Sciences in Madrid, Spain.
She's also reached beyond drawing to create an impressive body of work in performance art. Her videos have screened at the Museum of Modern Art (MoMA) in New York and at major international film festivals.
Most recently, Marriott was inducted into the Ocean Artists Society (OAS), the world's most elite alliance for ocean artists. She is one of the few OAS artists whose work includes extinct prehistoric creatures, and one of the only artists in the organization who focuses almost exclusively on invertebrates.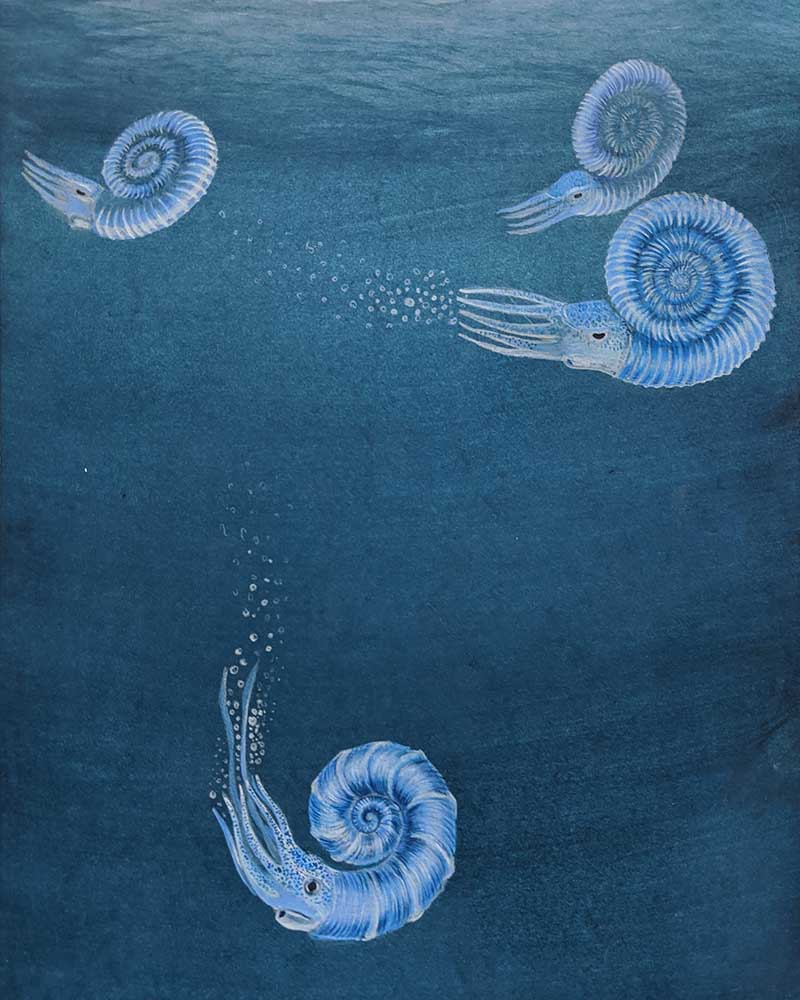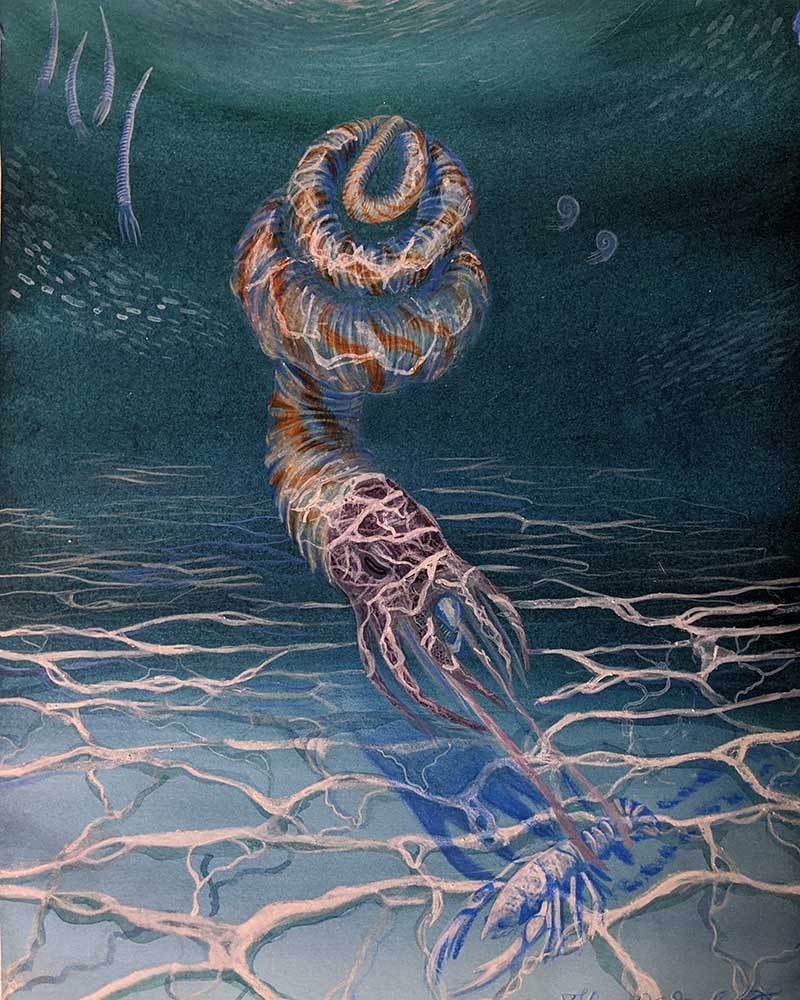 A singular talent even within a rather niche community of biology illustrators, Marriott's unusual interests have provided a unique perspective on which to build a prosperous career.
"Recognize that whatever is different about you can be a strength," she said. "Even your perceived disadvantages are likely a strength in some way."