International Student Health Insurance

UHC Master Policy Inbound 2018-2019
SUNY Int'l Inbound Student Packet 2018-2019
How do I access my Health Insurance Card?
Follow the instructions below: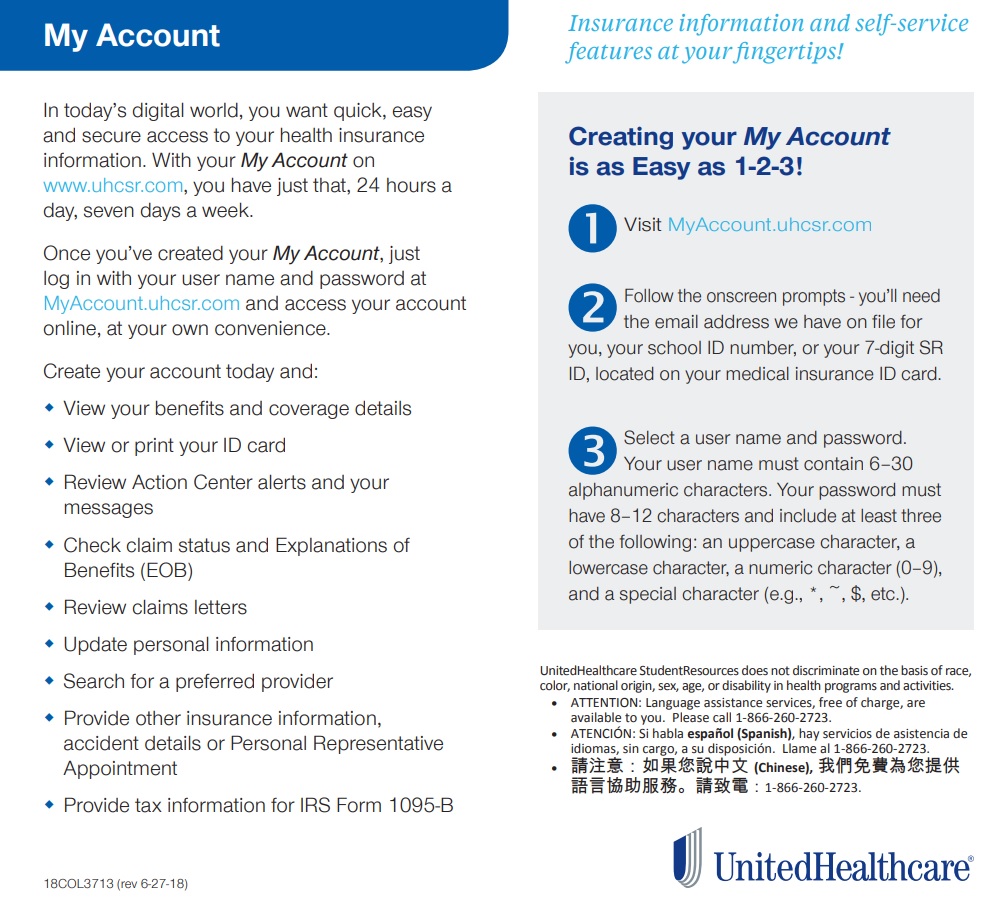 GeoBlue Student Member Guide 2017-2018
How to find a participating provider:
Log onto www.geobluestudents.com
Click on Destination Dashboard tab
Click on US Provider Finder at right of screen
In the choose your network drop down, pick Blue Card Basic PPO
Pick specialty type
Choose 25 mile radius
Enter New Paltz, New York
Click on Go
Please contact GeoBlue with any questions you have:
GeoBlue Customer Service
Toll free: 844-268-2686
studentinfo@geo-blue.com
NOTE: If you are ever in a life-threatening medical situation, go directly to the nearest emergency room.


Remember that representatives in the International Programs Office or the Student Health Service are available to assist international students with questions or problems concerning their health insurance.