Business: 4+1 BS - MBA Program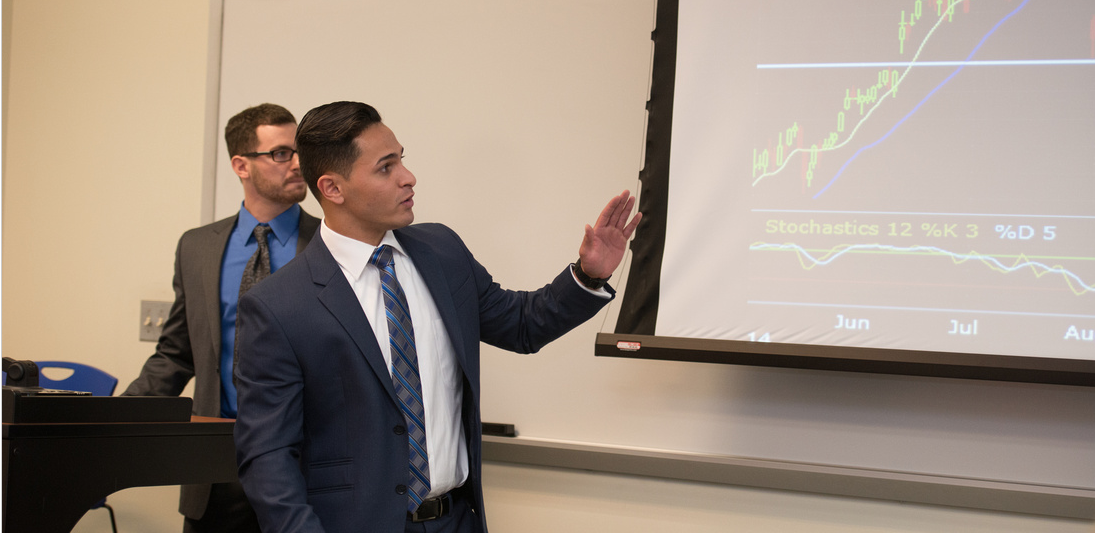 Students interested in business beyond their Bachelor's degree can greatly enhance their career opportunities by earning a Master of Business Administration (MBA) degree. Our MBA curriculum integrates a global perspective across disciplines and a unique learning environment for students to develop effective leadership skills to compete in today's rapidly evolving global environment. Normally it would take at least two years after the undergraduate degree to earn an MBA, but with diligence and careful planning, this can be achieved earlier. In just a five-year period, students can satisfy the requirements for both the Bachelor's degree and the MBA degree. This can be accomplished by finishing the Bachelor's degree in four years and then completing the 36-credit requirement for the MBA in one year, including the summer.
Throughout the four years of undergraduate work, each student will be required to fulfill 18 credits of MBA foundation courses, which simultaneously fulfill Bachelor's degree requirements. Undergraduate students may take up to three MBA courses during their senior year. During the last undergraduate semester, students submit an application package for admission into the MBA program and, if accepted, spend their fifth year completing the remaining MBA courses in the curriculum. Please consult the Graduate Catalog for the MBA Business Administration curriculum, the MBA Public Accountancy curriculum and application information. For additional information about the MBA program, see http://www.newpaltz.edu/mba.