Marjorie Shelley *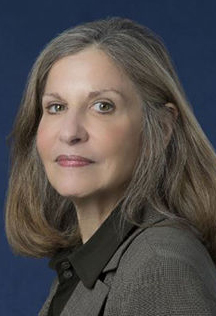 Sherman Fairchild Conservator in Charge of Works on Paper
The Metropolitan Museum of Art
---
Marjorie Shelley has been the Sherman Fairchild Conservator in Charge of Paper Conservation at the Metropolitan Museum since 2001. Prior to earning a degree from the NYU Conservation Center she received a master's in art history from the Institute of Fine Arts, and pursued teaching and curatorial work. At the Met she oversees the conservation, exhibition and preservation activities of its vast collection of works on paper from 17 curatorial departments encompassing dynastic Egypt to global contemporary art. Her specialties are European and American drawings and pastels up to the early 20th century.

She is a frequent lecturer and teacher, and has published extensively on the materials and technical history of works on paper; her essays and blogs - connecting aesthetics and materiality in the production of Cezanne, van Gogh, Degas, and many others - have appeared in exhibition catalogues and scholarly journals, and she is the editor and chief author of the Met's preservation guide, The Care and Handling of Art Objects, now in its 5h edition. She has presented her research in numerous programs and forums for conservators and art historians.

Among the accomplishments in which she takes great pride are transforming her department from an atelier to a dynamic paper conservation facility. This has included acquiring high tech instrumentation; establishing a dedicated support group; building a study collection of historic artists materials centered on paper based objects; hosting an annual symposium dedicated to the multifaceted world of paper; and in this period of great debt , succeeding in hiring a spectral imaging specialist. She is a recipient of a Hermitage Award and a Rome Prize. She has served as an advisor for many American and international museums among them, the Frick, the Peggy Guggenheim collection, and the Van Gogh Museum.
*non SUNY New Paltz alumna