Kathleen M. Bell '71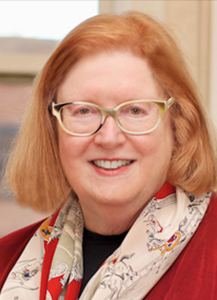 Not-for Profit Executive, Consultant
Bell Advisory Services
Major: Secondary Ed 7-12 English
---
An experienced not-for-profit executive, Kathy has supported leaders, clients and colleagues with business acumen, and coaching. She consults in the areas of strategic planning, leadership development, executive search, governance and organizational design to build strong organizations. She focuses not-for-profit organizations on achieving defined outcomes. Kathy helps leaders develop actionable tactical plans suited to their organizations' needs. She has served as interim CEO of business, community, professional and health care organizations.
Before establishing her consulting practice, she spent 18 years with SmithBucklin, the world's largest association management company. A principal in the consulting practice, she created the transition services and client onboarding model. Kathy led a variety of health care, business, professional, technology and philanthropic organizations. For each group, she increased membership, revenue, and programs, and each saw organizational growth and development. She attributes her successes to well-integrated, committed teams of leadership and staff focused on common goals and outcomes.
Kathy is an active volunteer in her profession. A Certified Association Executive (CAE) and Fellow of the American Society of Association Executives (FASAE), she chaired the ASAE Fellows in 2001. She chaired the CAE Exam Writing Committee in 2009; as such, she sat on the CAE Commission. She received the John C. Thiel Distinguished Service Award, served on the board, and as vice chair of the Association Forum and vice chair of the Forum Foundation. Past chair of Epilepsy Foundation of Greater Chicago, she also served the national Epilepsy movement as a national board member and on the Affiliated Affairs, Diversity and Executive Committees. She chaired United Way of Chicago's Human Capital Development Priority Grants Committee, and was a member of the Allocations and Women's Initiative Committees. Currently, she is on the Frances Willard Historical Museum and Archives Advisory Council and the Governance Committee of ACN.
Kathy earned her bachelor's degree from the State University of New York at New Paltz and her Master of Business Administration from Northern Illinois University.