Elizabeth Perez '98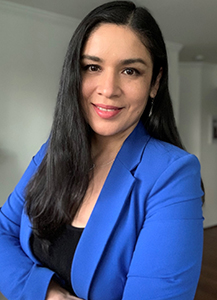 Project Manager/Senior Electrical Engineer
Setty
Major: Electrical Engineering
---
Elizabeth Perez is a project manager/senior electrical engineer working at Setty in Washington DC since 2014. Setty is a multi-disciplinary design engineering firm specializing in high quality mechanical, electrical, plumbing, and fire protection consulting services. Her experience at Setty includes project management for Government building projects (GSA and USDA) and engineering design for the University of Maryland Computer Science Building, Inova Loudon Hospital, IMF, World Bank buildings, DOD, CIA and private developers. As a project manager, she manages multi-disciplinary project teams and provides mentoring to junior staffs as well as client relations. As an engineer, she incorporates innovative and sustainable design methods in buildings (LEED, Net-zero).
She has over 20 years of experience on electrical system design (power systems, lighting and fire alarm) in high rise commercial, healthcare, performance art centers, museums, airports, government buildings, and rail.
After graduating, Elizabeth started working in Manhattan at Arup, an international London based firm. The 16,000 person team of designers, engineers, planner and consultant's company gave her the opportunity to work on major international and national projects such as Abu Dhabi International Airport, New Museum of Contemporary Art, Muhammad Ali Center, 2nd Avenue Subway in New York City, Air Force Memorial in Washington DC, Kimmel Center in Philadelphia, Pa. and Nelson-Atkins Museum of Art.