Ancient Greece
This unit is focused upon Ancient Greek Mythology and Civilization for grades 4 and 6. The unit includes ELA, Mathematics, Technology/Engineering, and Art. 3D Printing is implemented during the Technology/Engineering part of the unit for both grades.
For the 4th grade unit, students become familiar with story elements through reading multiple Greek myths. They write their own myth, create a design and print using a 3d printer, a symbol for their new God/Goddess. Students also learn measurement conversions in order to make ambrosia, an ancient food of the Gods.
For the 6th grade unit, students learn persuasive writing, how to form good arguments, and public speaking, all in order to engage in the democratic process. Students learn key background information about Ancient Greece, its Acropolis, and its historical importance as the birthplace of democracy. Students also learn about how The Parthenon, the legendary building in the Acropolis, was built - by using the Greek understanding of the aesthetic importance of proportionality (specifically the golden ratio) and how to calculate surface area in a real-world setting. Students design their own aesthetically pleasing building, have it 3D printed, then and practice their public speaking skills to argue that it ought to be built in the Acropolis.

Supplementary activities include using Google Earth to create virtual tours.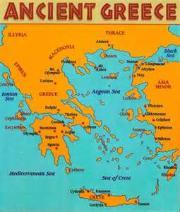 A Tour of Ancient Greece
This unit was designed by:
Nataly Z. Chesky, Assistant Professor, SUNY New Paltz, Early Childhood and Childhood Education
Steven Resler, Poughkeepsie Middle school, Math teacher
Cynthia Listort, Kingston School district, Primary teacher (K-3)
Dennis Johnson, Mid-Hudson Teacher Center
Aaron Knochel, Pennsylvania State, Art Education