Venture Fest ' 19 held on October 17, 2019 was the largest ever gathering of the HV entrepreneur ecosystem with over 280 attending.
Based on feedback during and after the event, we achieved our three stated objectives below:
Bring the entire HV entrepreneur ecosystem together to connect and collaborate

Increase energy and excitement about the HV entrepreneur ecosystem

Establish Venture Fest as a signature annual event for the ecosystem
One comment from our anonymous attendee feedback, "I think it was an amazing event - especially for a first-time event. There was tremendous "buzz" and great energy."
See below for the Venture Fest '19 program that we experienced.
Venture Fest '19 on October 17 at SUNY New Paltz
Kickoff
12:30 - 1:00 Registration, Networking, Light Lunch
1:00 - 1:45
Welcome: Kristin Backhaus, Dean, SUNY New Paltz School of Business

Keynote Speaker: Kenneth Pasternak, Executive Chairman, KABR, Pasternak Family Foundation

Sponsor Message: Noa Simons, Executive Director, Upstate Capital
Sponsor Message: David Dell, Managing Director, Schwartz Heslin Group.
Entrepreneur Panel - Crossing the Chasm to High Growth
Hear insights from HV entrepreneurs who have moved from pre-seed to seed to Series A funding and beyond, and lessons learned along the way to rapid growth including board management, growing the team, scaling operations, strategic partnerships, and customer/revenue growth
1:45 - 2:30 Startup Founder panelists
Frank Borchetta, Founder and President,

Repairogen

Chelsea Briganti, Co-Founder and CEO,

Loliware
Michael Waterman, President, Canopy Holdings

Dan Sommer, Co-Founder and Managing Partner,

10XImpact

Moderated by Johnny LeHane, Founding Managing Member,

HV Startup Fund
Breakout Sessions (2:30-4:30)
Tech Topics
Business topics
Design Thinking for Entrepreneurs

: Jana La Sorte,

Founder/Creative Director,

Ambassadora
Professionalizing Your Team

: Andi Gray, President,

Strategy Leaders

, and Eddie Monroy, Director of Consulting,

Strategy Leaders
Meet the Mentors

:

opportunity for HV entrepreneurs to meet a number of HV mentors
Leon Greene, HV Startup Fund, Fund Manager / Investor

Wayne Miller, HV Startup Fund, Investor

Luke Stangel, HV Startup Fund, Key Influencer

Jeff Werner, HV Startup Fund, Investor

Johnny LeHane, HV Startup Fund, Fund Manager / Investor

Sandy Wollman, Westchester Angels, Manager / Investor

Ajax Green, Coherence Collaborative, Founder / Principal

Scott Tillitt, BEAHIVE, Founder

Cynthia Marsh-Croll, WEDC, Program Director (MHV)

Lauree Ostrofsky, Simply Leap, Author / Coach / Founder

Rita Capek, Amplify Westchester / 37 Angels, Founder / Principle / Investor

Rose Rubin, SCORE, Mentor / Ulster County Chair

Richard Joyce, SCORE, Mentor

Gerald Habib, SCORE, Mentor

Donald Urmston, SUNY Orange, Associate Professor of Business Management

Chris Napolitano, SUNY New Paltz, Lecturer, School of Business

Don Delaney, Second Wind Ventures, Founder & CEO

Noa Simons, Upstate Capital, Executive Director

Mike Caslin, GCSEN Foundation, Founder and CEO

Danny Potocki, Accel7, Founder and CEO
Investor topic - The Angel Investing Experience
A panel of HV and NYS angel investors discussing why they invest in startups, their investment criteria, challenges faced, and even how they let some big winners getaway
Pitch Fest
Sponsor Message: Mike Caslin, GCSEN Regional Resilience Accelerator
4:30 - 5:15 Pitch Fest: HV pre-seed and early seed round entrepreneurs with 2-minute pitches to investors with awards for the top three (1st $2000, 2nd $1000, 3rd $500)
5:15 - 6:30 Grand Finale
Oktoberfest Networking
German food: Schnitzel, German Cucumber Salad, and Potato Salad, Bavarian Soft Pretzel, Grilled Bratwurst, Red Cabbage with Apples, Potato Pancakes, Apple Strudel and more!
Local (and German) beer, local wine, cider, soft drinks
Music by Alpine Squeeze
HV Food & Beverage Startup Showcase - HV food & beverage startups showcasing their products
Screamin' Onionz - an amazingly versatile condiment that's Kinda Like Onionz In Hot Sauce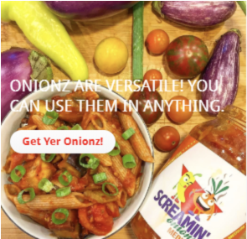 HV Harvest - helping to bring our customers the best food from the Hudson Valley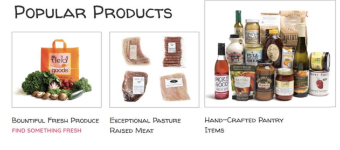 Raw Amour - the only certified organic, certified low glycemic chocolate in the marketplace
Toma Bloody Mary Mixers - elevate your brunch with Toma, award-winning Bloody Mary mix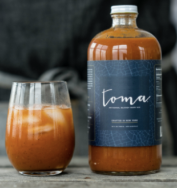 Stoutridge Vineyard - a premium estate winery and distillery situated in Marlboro NY, a mere 70 miles from the heart of Manhattan
Sponsors
Thank you to our Venture Fest Sponsors
Presenting Sponsor: The Pasternak Family Foundation
| | |
| --- | --- |
| Annual Sponsors | Venture Fest '19 Sponsors |
| | |
| | |
| | |
| | |
| | |
If you would like to sponsor Venture Fest '19 please contact Tony DiMarco at dimarcoa@newpaltz.edu