Become a local investor in your community

---
About the Hudson Valley Angel Hub
The HV Angel Hub's mission is to build local investing capacity, by promoting local investing best practices and ethics in investing, and by connecting angel investors (current and aspiring) to entrepreneurs and college students, through a variety of educational programs. Our programs will be held monthly, alternating in-person and remote, and will include educational presentations, expert panel discussions, pitch and exhibition, and networking events.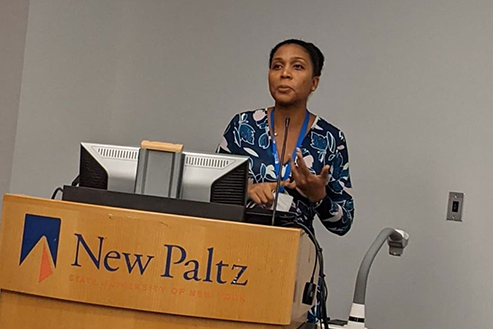 Program Sessions (not complete list):
Angel Investing Strategies and Processes
Investor Risks and Returns
Startup Pitch Criteria
The Entrepreneur's Perspective
Upstate NY Entrepreneur & Investor Ecosystems
Alternative Investment Models
---
Program Costs
HV Angel Hub Member: $500 for access to all programs
College Students: Free participation for currently enrolled HV college students
---
How to join:
Reserve your spot via this payment link. In addition to processing your payment, there is a membership agreement for you to download, sign and return.
Interested in being a title sponsor of HV Angel Hub? Email krzeminl@newpaltz.edu.
Questions: email hvventurehub@newpaltz.edu
---
Disclaimer: Hudson Valley Angel Hub's content and programs are for informational and educational purposes only. Such information is not investment or financial advice, and shall not be construed as such. All investment or financial content referenced in Hudson Valley Angel Hub's programming and resources are for skills development only. Hudson Valley Angel Hub does not endorse any companies, entities, or individuals for any form of investment, advisory, or other business purposes. Specific regulations, as governed by the Securities and Exchange Commission, typically apply when making small business investments. The Hudson Valley Angel Hub urges each potential investor to seek appropriate guidance prior to making any "angel" investments.