Hall of Fame: Thomas N. Sipos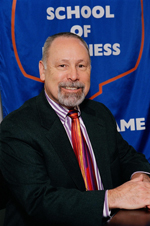 Business Person of the Year
Thomas N. Sipos, CIC
Vice President
Stephen J. Sipos & Sons, Inc.
Mr. Tom Sipos is Vice President of Stephen J Sipos & Sons, Inc. (Sipos Insurance), a multi-line independent insurance agency founded in 1950 by Stephen J Sipos, Sr. He has worked at this firm since 1970.
Mr. Sipos graduated from Arlington High School, attended Dutchess Community College and graduated from the Hill School of Insurance. He is a US Army veteran, serving in the military in 1968 and 1969. Mr. Sipos is a licensed NYS insurance agent and broker for Life, Health, Property and Casualty Insurance and is accredited by the Society of Certified Insurance Counselors (CIC). He has completed the requirements for NASD Series 6 & 7 securities licenses and continues to increase his knowledge through extensive continuing education courses.
Mr. Sipos is an active member of the Hudson Valley community lending his time to a variety of non-profit organizations including: Town of Pleasant Valley Planning Board (1988-1990), Poughkeepsie Area Chamber of Commerce Board (1992-1999), United Way of Dutchess County Chairman Community Initiatives Committee (1997-1998), Dutchess County Arts Council Past Board Member and Fund Chair (1999), Dutchess County Economic Development Corporation Board (1993-2003) & (2005 to present), DCEDC Board Chairman (1999 & 2000), Founder and Chairman Dutchess Alliance for Human Needs (1993-1997), Dutchess County Workforce Investment Board (2000 to present) currently Chairman of the Board, Family Partnership Center Board (1997-2001), Mid Hudson Technology Council's Education Committee (2003 to present), Dutchess County's Board of Ethics (2004-present) currently Chairman, and SUNY New Paltz School of Business Advisory Council (2000 to present), currently Vice Chair and Chair of Faculty/Program Integration Committee.
Mr. Sipos was awarded the 1994 DCARC Bessie Payne Humanitarian of the Year Award. In 1998, he received the New Horizons Resources Community Leadership Award, in 1999 the Poughkeepsie Area Chamber of Commerce Distinguished Service Award, and in 2001 the DCEDC Distinguished Service Award.
A lifelong resident of Dutchess County, Mr. Sipos and his wife, JoAnn Feigenheimer, reside in Pleasant Valley and they have two adult daughters.