Careers in Student Affairs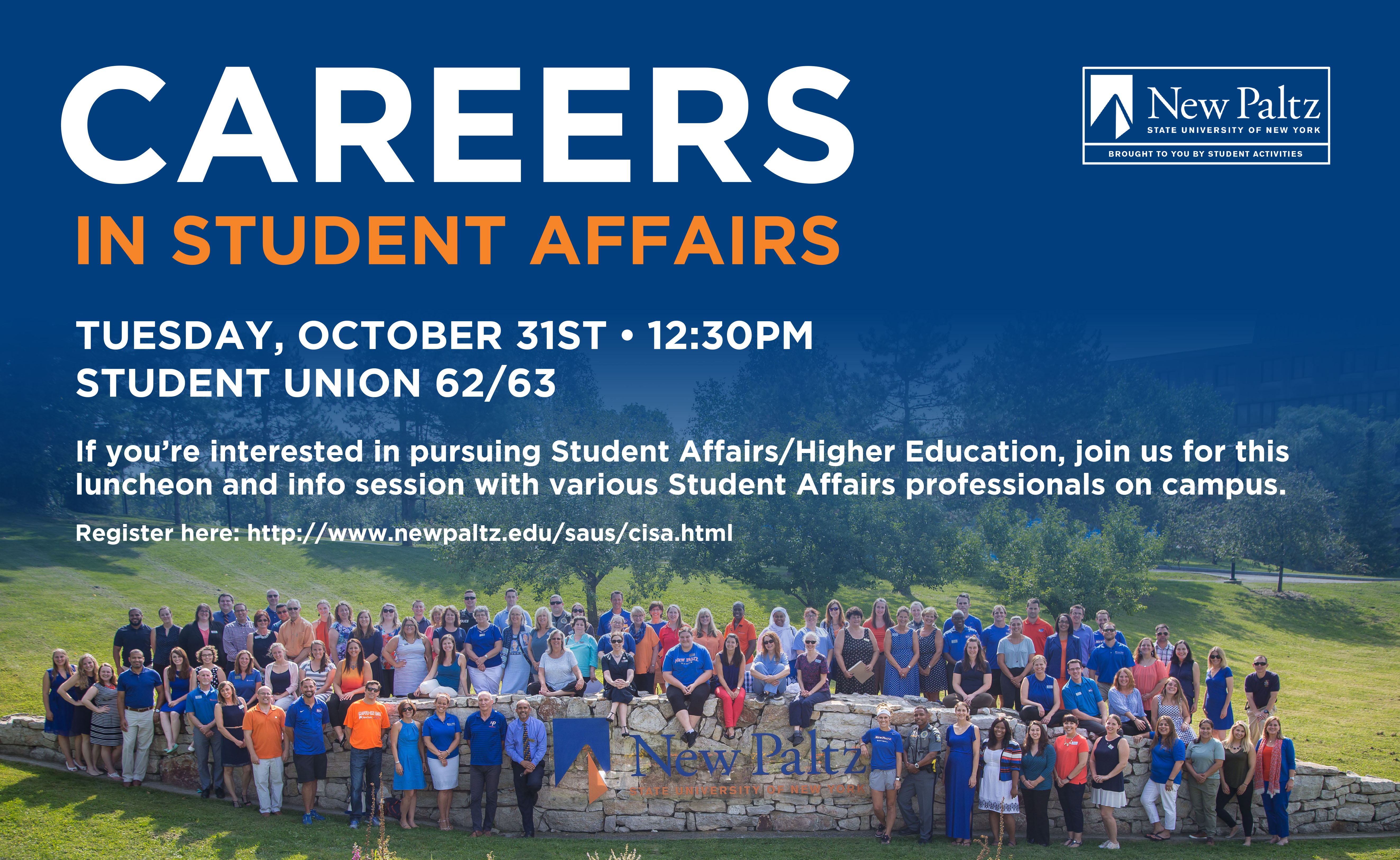 So you have been involved on campus. Whether you have been an Orientation Leader, Resident Assistant, Campus Tour Guide, Club President, or served in a variety of mentor roles on campus, you may have discovered a passion for the college experience. The ability to translate this passion into a full-time career IS possible. Following are some resources about job search engines, graduate preparatory programs, and the wide variety of professional associations that provide excellent resources specific to that function (college department) area.
Professional Job Search Resources:
Graduate School Programs in Higher Education and Student Affairs:
Programs and/or departments may also be called: College Student Personnel, College Student Development, Educational Leadership and Policy, College Counseling, Higher Education Counseling.
Professional Associations: