Dr. Scott Siegel '78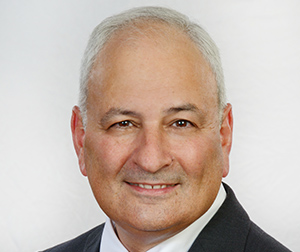 Dr. Scott Siegel '78 (Biology) has served in numerous scientific and business leadership roles over a career spanning 40 years. He is currently Executive Director of the Camille and Henry Dreyfus Foundation, a leading non-profit focused on the chemical sciences. Prior to joining the Foundation, Scott was Vice President & Chief Business Officer for ATCC, the world's leading non-profit biorepository for the life sciences. He previously held senior business leadership roles in public and private companies ranging from start-up to large multinational, including serving as Chief Operating Officer at Ezose Sciences, Vice President at Redpoint Bio, and Executive Director at Johnson & Johnson. Scott was also a founding Vice President for the non-profit Institute for Life Science Entrepreneurship. He founded and still operates Milestone Life Sciences, a strategic advisory and business development firm. Scott has broad international experience leading deals and collaborations across North America, Europe and Asia.
After receiving his bachelor's degree in biology from SUNY New Paltz, Scott earned a Ph.D. in Biochemistry from SUNY Downstate Medical Center followed by a postdoctoral appointment in Pharmacology at the Yale University School of Medicine. He spent his early career as a Biomedical R&D leader in both large multinationals and fast-moving Biotech start-ups, including Becton, Dickinson and Co., Centocor, and Phytera. Scott has more than 60 scientific publications and patents and has contributed to three launched products. Most notably, he is a co-inventor of Remicade®, a ground-breaking anti-TNF therapeutic that has been used worldwide in the treatment of more than 3 million patients with autoimmune disorders such as Crohn's Disease and Rheumatoid Arthritis. He previously served as Adjunct Associate Professor of Microbiology at the University of Pennsylvania, and more recently as Lecturer in the MBA Program at the Wharton School.
Scott and his wife Sandra (Rosovsky) Siegel currently reside in Northern Virginia. They met as undergraduates at New Paltz and have two married sons and a granddaughter. They are active in community service, serving most recently as volunteers in the Virginia Medical Reserve Corps where they participated in over 25 mass vaccination clinics during the COVID-19 pandemic.