Candice Dixon '73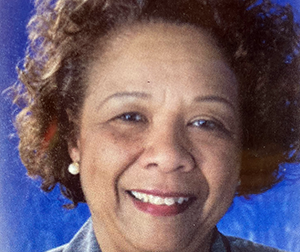 Candice Dixon '73 (Elementary Education) is a retired educator of 36 years, which began as a teen volunteer at the Little Red Schoolhouse in Poughkeepsie. From that summer experience of working with students with intellectual disabilities Candice was determined to become a special education teacher. Following high school graduation, she continued in the college path of her older siblings, Mary Dixon Atkins '66 and Marshall Dixon, by attending SUNY New Paltz. In 1973, Candice earned a BA degree in Elementary Education. Her nephew, Art Atkins, Jr.'90 is also part of her family legacy at New Paltz.
Further academic studies were completed at Teachers College/Columbia University and the University of West Georgia where she earned an MA in Intellectual Disabilities and an EdS in Special Education, respectively.
Candice's first teaching position was in St. Croix of the Virgin Islands Public School System. From there, she was employed by Danville (VA) City Public Schools and the DeKalb County (GA) School District. Over the years, she held positions which included classroom teacher, Resource Teacher for Mainstreamed Students with mild intellectual disabilities, Educational Diagnostician, Lead Teacher for Special Education, and Career and Technical Instruction Coordinator. In 2020, she was recognized as Teacher of the Year at the local and center levels in DeKalb Schools.
Candice remained connected to SUNY New Paltz after graduation. During the 1980s she initiated social and networking gatherings for New Paltz graduates residing in the Atlanta area. She is one now one of the original members of the current New Paltz Alumni Council. She has worked on council subcommittees and planned activities for New Paltz graduates to meet, greet and network in Atlanta.
Candice enjoys listening to various genres of music and traveling to far places. She has travelled to all seven continents, numerous countries, Caribbean islands, and many states.
Candice is a member of the Georgia Association of Educators- Retired, Organization of Dekalb Educators- Retired, Delta Sigma Theat Sorority, Inc. and St. Philip AME Church.
Today, Candice is doubly honored to receive this Distinguished Service Award as it was also awarded to her sister, Mary, in 1994.