C. Edward Burke, Jr. '90
C. E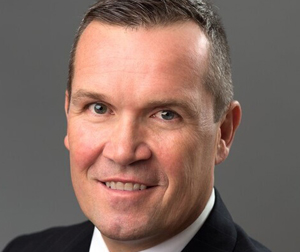 dward Burke, Jr. '90 (Business Administration) is a Managing Principal at The Hudson Valley Financial Group of Sullivan & Associates with Wells Fargo Advisors Financial Network in Highland, N.Y. He has been providing financial advice to his clients since 1997. Prior to joining the financial services industry, he owned several businesses in New Paltz and was actively involved in all facets of day-to-day management and operations.
As a student, Ed was a member of the Hawks men's soccer team, garnering All-SUNYAC honorable mention nods in 1988 and 1989, as well as being named team captain during his collegiate career.
As an alumnus, Burke was a member of the Business Advisory Council for ten years and served as the chair from 2015-2017. He was inducted into the School of Business Hall of Fame in 2017. He currently participates in the mentoring program with the men's soccer team and can be seen on campus regularly.
Ed has lived in New Paltz since graduating in 1990 with his wife Jill Tournour-Burke '92 (Communication Media) where they raised their three boys CJ, Corey, & Casey.