Dr. Lucia Amendano '08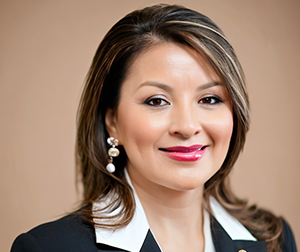 Dr. Lucia Amendano '08 (Nursing) is a highly accomplished and dedicated healthcare professional who has made significant contributions to the nursing field. She has established herself as a respected expert in her field with an impressive list of credentials and achievements. Lucia's extensive experience, commitment to patient care, and contributions to research and education have earned her numerous accolades and recognition. Born and raised in a small town in Ecuador, Lucia developed a passion for helping others from a young age. Her interest in healthcare led her to pursue an Associates Science of Nursing at SUNY Rockland Community College and a Bachelor of Science in Nursing (BSN) degree from SUNY New Paltz. After obtaining her BSN, Lucia began working as a registered nurse, where she gained invaluable clinical experience and developed a deep understanding of patient care.
Driven by her desire to further her education and expand her scope of practice, Lucia embarked on a journey to pursue her master's and finally her Doctor of Nursing Practice (DNP) degree. She dedicated herself to rigorous coursework, research, and clinical practice, demonstrating her commitment to advancing the nursing field. Lucia's DNP degree equipped her with the knowledge and skills to provide comprehensive and evidence-based care to her patients.
Throughout her career, Lucia has obtained several certifications that highlight her expertise in various areas of nursing. She holds board certifications as a Family Nurse Practitioner (FNP-BC), Emergency Nurse Practitioner Certified (ENP-C), Ambulatory Care Nurse Board Certified (AMB-BC), and Certified Emergency Nurse (CEN). These certifications are a testament to her commitment to excellence and ongoing professional development. Lucia's exceptional work and dedication have not gone unnoticed, as she has been nominated for and won multiple awards for her outstanding contributions to nursing.
In addition to her clinical practice, Lucia is actively involved in research and education. She has authored numerous poster abstracts and published in reputable nursing journals, focusing on pain management, COVID-19, triage, and the importance of national certification. Her research endeavors have contributed to advancing nursing knowledge and helped shape best practices in patient care. Lucia works at Columbia Presbyterian Hospital and Veterans Affairs Medical Center (VAMC), providing comprehensive and patient centered care to individuals of diverse backgrounds. Her clinical expertise and empathetic approach enable her to address her patients' healthcare needs effectively.
Furthermore, Lucia serves as an officer of the Ready Reserves at the United States Public Health Service (USPHS). In this role, she plays a vital part in ensuring the readiness and preparedness of the USPHS to respond to public health emergencies and disasters. Lucia's dedication to serving her country and her commitment to public health highlights her selflessness and a strong sense of duty. Lucia Amendano's biography is a testament to her exceptional achievements, unwavering dedication to patient care, and commitment to advancing the nursing field. Her numerous awards, published articles, and active involvement in various healthcare settings reflect her remarkable contributions to the nursing profession. Lucia's passion for nursing, expertise, and compassionate approach continue to positively impact the lives of those she serves.