Alumni Reunion Weekend 2021
The SUNY New Paltz Alumni Reunion 2021 invited the campus community to experience the continued growth at the College in a series of events that honored familiar traditions and new milestones.
This year's celebration provided opportunities for New Paltz alumni to gather safely while limiting the number of visitors on campus, beginning on Aug. 20, with a First-Year Convocation Parade and culminating in a weekend of virtual and in-person events Oct. 15-17.
---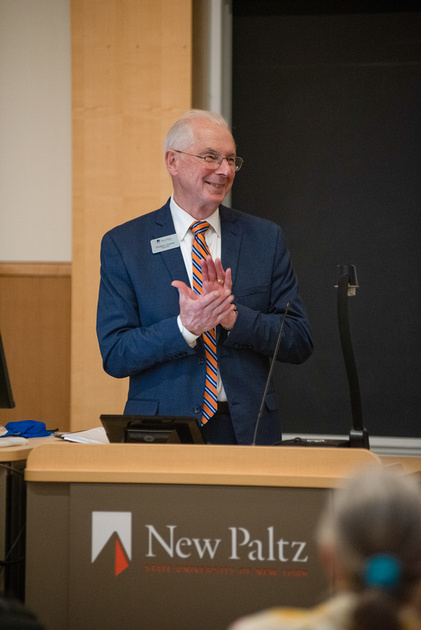 "Presidents come and presidents go, as do students, but alumni as a body remain, and I hope you will continue to engage with and support the College and future students – and the great education we aim to provide to New York citizens."
-President Donald P. Christian during the 2021 Alumni Reunion Presidential Address
"I love SUNY New Paltz, I love what it stands for, and graduating from this College is one of my greatest accomplishments."
- Everton Browne '92 (Communication)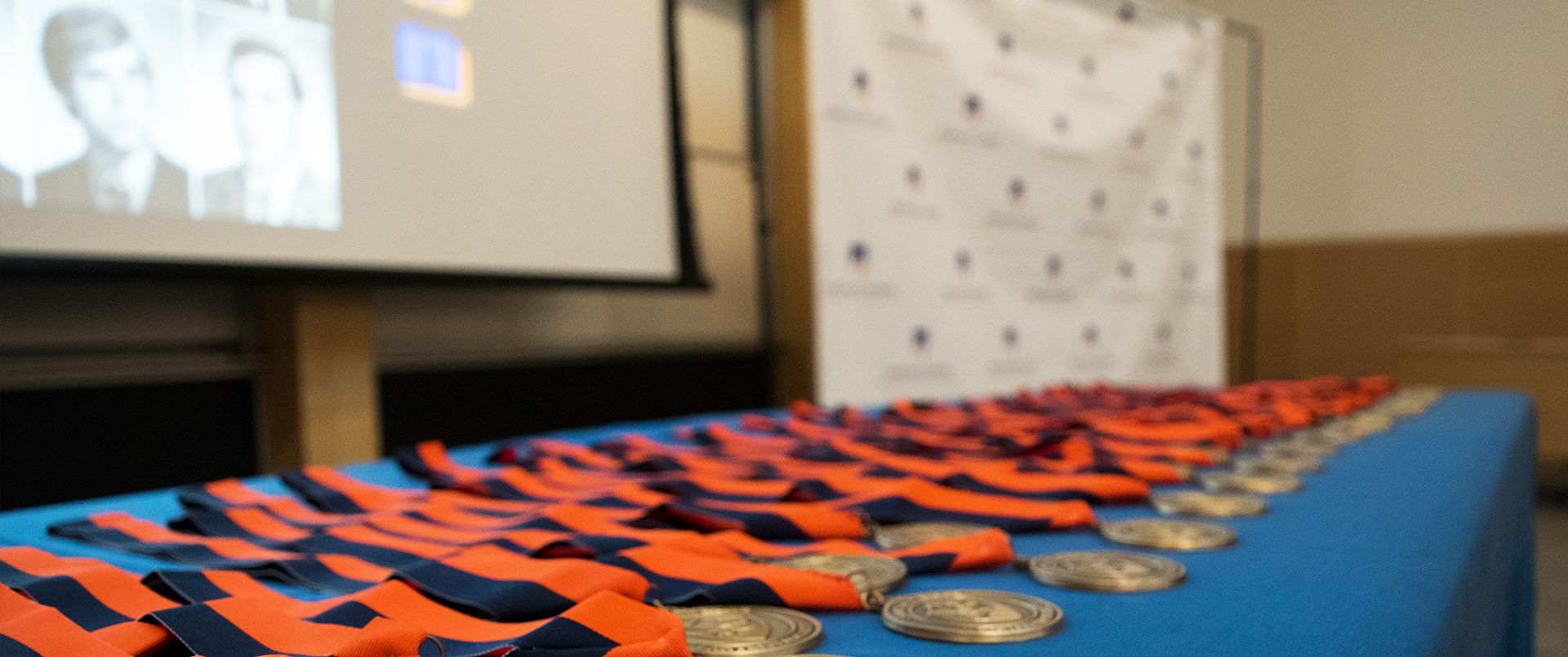 All-Class Dinner and Lantern Ceremony
The College presented the annual Heritage and Alumni Awards at the All-Class Awards Dinner and Lantern Ceremony.
Watch a replay of the awards ceremony on YouTube!
The event honored secretary of the SUNY New Paltz Foundation Board and chair of the Development Committee Myra Kressner '76 (Secondary Education: English) and retired chair of the SUNY New Paltz Geology Department Martin ("Doc") Rutstein with Heritage Awards for their continued devotion to the ideals of the College.
Retired acting justice of the Ulster County Supreme Court Judge Marianne Mizel '76 (Political Science) earned the Professional Achievement Award and alumnus Everton Browne '92 (Communication) was honored with the Alumni Distinguished Service Award for his contributions of both time and talent to the College.
Former chair of the SUNY New Paltz Foundation Board Michael Keegan earned the Friends of the Alumni Association Award for his continued engagement in the life of the College and his services as chair of the College's first-ever campaign: Soaring Higher – the Campaign for SUNY New Paltz.
"Even with the difficulties caused by the pandemic, we were able to successfully welcome home and honor our alumni. It was especially important to give special recognition to celebrate our 50-year anniversary alumni during the annual Lantern Ceremony."
- Brent Cutler '79 (History)

EOP and SMP Community Gathering
Just one of many highlights from Alumni Reunion Weekend was the Educational Opportunity Program (EOP) and Scholar's Mentorship Program (SMP) Community Gathering, which brought faculty, staff, current students and alumni together.
The event featured remarks from special guests Weldon McWilliams, Ph.D., chair of the Department of Black Studies, and alumna Amber Greene '03 (Public Relations) of the First World alumni volunteer steering committee. Greene was a featured panelist during the College's inaugural Women's Summit and has supported other alumni and campus events throughout the years.
See more on Instagram @newpaltzalumni and @np_eop.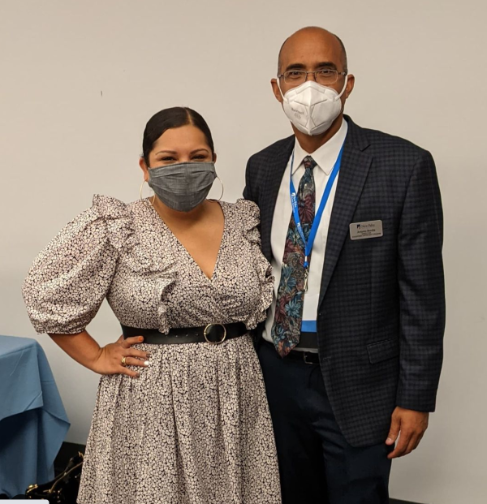 "This event was a great opportunity to reconnect with fellow graduates and strengthen our community. Once EOP, always EOP."
-Antonio Bonilla '87 (Spanish) '05g (Professional Studies), director of the Educational Opportunity Program (EOP) at SUNY New Paltz
EOP Matching Gift Challenge
One of the College's generous donors has offered the Educational Opportunity Program (EOP) a major gift opportunity! If EOP can raise at least $50,000 by Dec. 31, this donor will match their contribution up to $50,000 to create an endowed EOP scholarship fund. Click here to learn more.





Theta Phi Sorority Luncheon
Members of the Theta Phi Sorority gathered for an Alumni Reunion luncheon on Oct. 16, where they presented Vice President, Office of Development and Alumni Relations Erica Marks and Director of Alumni Relations Chris Brown '85 (Business Administration) with a framed piece containing all of the names of the charter members and a photograph of their first chapter president.
"Alumni Reunion Weekend allows us to honor our unique history while also sharing new experiences with our alumni and their families."
- Chris Brown '85 (Business Administration), Director of Alumni Relations

The Reunion Weekend celebration wrapped up on Sunday with activities including a hike to Table Top from the Spring Farm Trailhead, a wine tour of Robibero and Whitecliff wineries, and a theatre performance of "The Wolves" at McKenna Theatre on campus.
"New Paltz means so much to me because I have always felt at home here. It speaks to my spirit!"
- Denise Kennedy-Shane '89 (Communication & Media)
Continue Connecting between now and Reunion 2022



Join the Orange & Blue Network to connect, find resources, and engage with your alumni community!