Mentor of the Year Award
The Faculty mentor award recognizes extraordinary efforts mentoring undergraduates in the production of new works or knowledge. Each year the awardee is announced at the Student Research Symposium.
Nominations are accepted in March. To nominate a faculty member, please see the Mentor Award guidelines.
---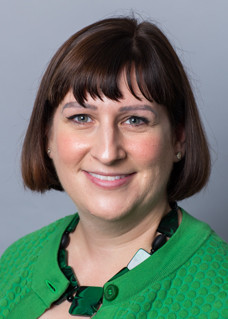 Keely Heuer was selected as the 2022 faculty Mentor of the Year for her firm commitment to Art History students' professional development.
For many years, she has supervised the Art History Association student group, which hosts an annual research symposium for undergraduate art history students to share their original research. Under her guidance, the event has grown exponentially, with this year's conference hosting students from 80 institutions. Her chair, Dr. Kerry Dean Carso, notes that "the AHA students come away with unusually advanced skills in professional art historical work. In my experience, this kind of devoted mentoring to students is rare and should be commended."
Keely has also taken many students to archeological sites and museums in Greece and Italy, to study ancient art pieces up close. And she has supervised several honors theses, sharing her considerable resources to help them access hard-to-find library pieces, meet museum conservators, or secure advanced opportunities.
Her students note that she mentors with a compassionate touch. Tess Ferguson (Art History, 2020) who completed her Honor's thesis during the scary early days of the pandemic, shared how Keely checked in weekly for well-being updates and sent kind gestures of encouragement. She concluded, "I truly believe that Professor Heuer's constant encouragement is what allowed me to finish my thesis and end my senior year on a high note."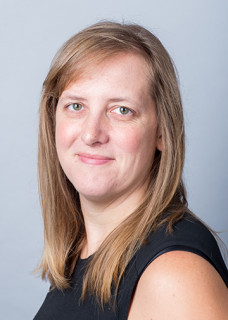 Lydia Bright is the 2021 Mentor of the Year. Lydia has maintained one of the most vibrant research labs in the Biology department, her chair noted, and has provided a research home to a diverse group of students whose interests span the full breadth of biology. In addition to co-authoring several papers or presentations with her students, she has built their knowledge and technical skills in ways that have translated into future graduate school admissions or jobs in biological fields. For these reasons, her student nominators wrote, "On behalf of the current and past members of the Bright Lab, we insist that the superior mentorship which Dr. Bright has provided to us must not go unrecognized."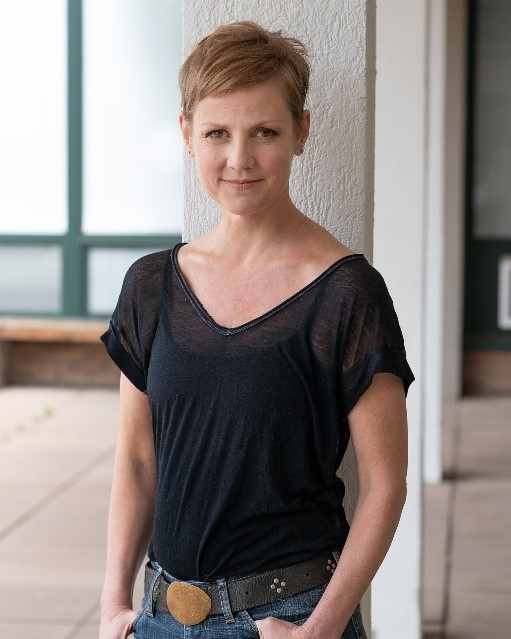 Lauren Bone Noble (Theatre Arts) is the 2020 Faculty Mentor Awardee. According to Jack Wade, who nominated her for this award, Ms. Bone Noble spends numerous hours inside and outside the classroom mentoring students in acting, improvisation and stage movement for SUNY New Paltz main-stage productions. She has a long and successful record of individual mentorship of Theatre Arts majors. She has directed a gender-reversed Julius Caesar, A Midsummer Night's Dream, sections 1, 2 and 3 of the Every 28 Hours Plays and The Servant of Two Masters. Over the past summer, she mentored Natalie Houle, a senior Theatre Arts sound design major in the creation of a new, original sound design for her own play Fury, premiering Ms. Houle's design at the Phoenicia Fringe Festival and then again at Denizen in the fall where Ms. Noble's play received enthusiastic audiences.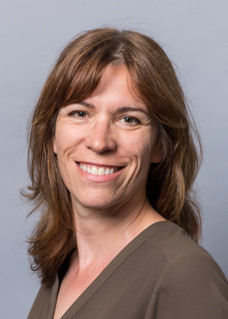 Judith Halasz is the 2019 Faculty Mentor Awardee. She was selected from a strong pool of nominees for her work mentoring many Sociology and Honors students since her arrival in 2007.
She has co-authored and co-presented with students at professional meetings and has recently submitted work (co-authored with an undergraduate student) to Visual Studies, the flagship journal of the International Visual Sociology Association.
With expertise in both qualitative and quantitative methods, Dr. Halasz has skillfully guided many students' research in the sociology senior seminar, with some of those projects expanding into full-scale research projects under Dr. Halasz's guidance and supervision.
Sociology Chair Dr. Sunita Bose applauds Halasz's extraordinary "commitment and dedication to our students' professional growth by nurturing their intellectual potential."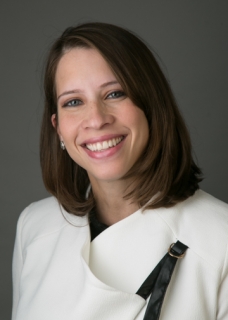 Reena Dahle was chosen for her record of tailoring her mentoring approach to the specific needs of each student. Her enthusiasm inspires students and her support has helped students secure internships, jobs and funding such as a full-tuition scholarship. As the founder of WISE (Women in Science and Engineering), Dahle is a strong advocate for female students. Her student nominator explained that Dahle encourages research students to work independently and come up with their own solutions. This mentoring "has helped in my development as an individual thinker."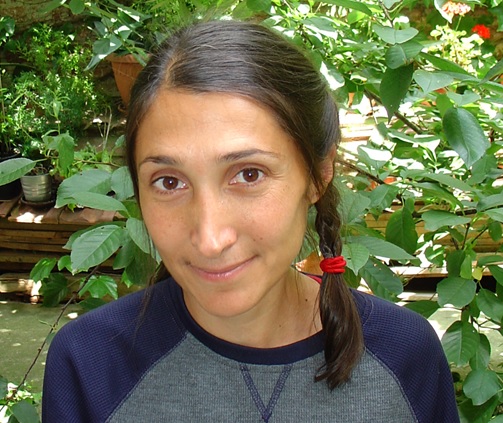 Anca Rădulescu was chosen for the mentor award because she is committed to providing students with a complete research experience, from the elaboration of the research project to the dissemination of their results. The outcome of Rădulescu's undergraduate research projects is remarkable, with most of her projects leading to a publication. In mathematics, this is quite an achievement. Her recent mentee, Ariel Pignatelli (Mechanical Engineering, '17), explained her work with Rădulescu "has been an important and memorable part of my experience……she approaches new problems and ideas with enthusiasm and dedication, and always makes me want to be a better student. I would not have seriously considered graduate school if it had not been for Dr. Rădulescu's encouragement and guidance."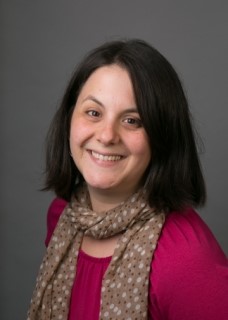 Amy Papaelias was chosen for the mentor award due to her continued efforts to work with students on projects that she characterizes as 'collaborative.' Amy fosters an atmosphere of mutual intellectual exploration while mentoring projects at the emergent edge of design practice and her work with students is described as career launching. Her recent mentee, Megan Doty (BFA, Graphic Design and French, '16), contributed in a number of ways to a special issue of Visible Language, including the cover design. Doty commented: "Being exposed to her [Amy's] participation in a number of communities spanning design typography, digital humanities, pedagogy, and cultural studies was a remarkable factor in my own development."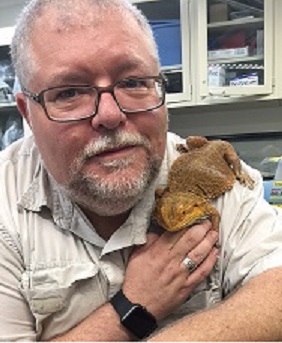 Spencer Mass was chosen for his extensive and productive mentoring efforts. With his guidance, students have regularly presented at regional, national, and international conferences. Mass fosters an open learning environment where students can ask questions, learn techniques and become fully involved in research. Rather than simply looking at the experimental results and stating what steps need to be taken next, he asks the student to suggest. Hannah Miller '15 (Biology) explained that his "research students are encouraged to take initiative and work independently, but are always able to go to him for brainstorming, advice, or a troubleshooting session."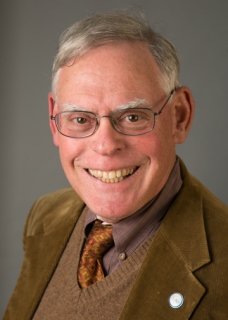 On the occasion of the 20th annual Student Research Symposium (2014), the RSCA program chose to recognize Gerald Benjamin (CRREO) with a Lifetime Achievement in Mentoring Undergraduate Award. Benjamin has a long history of supporting students in research projects. As Dean of the School of Liberal Arts and Sciences, Benjamin worked to increase the support for and recognition of undergraduate research accomplishments. When he established the Center for Regional Research and Educational Outreach (CRREO) in 2007, he ensured that the center would focus on engaging students in public policy research. Students from a variety of majors participate in CRREO research, and Benjamin continues to directly mentor research students, who have written articles and presented at conferences. CRREO was featured in the Winter 2012 Council on Undergraduate Research Quarterly issue: Connecting Undergraduate Research to Federal and State Legislators.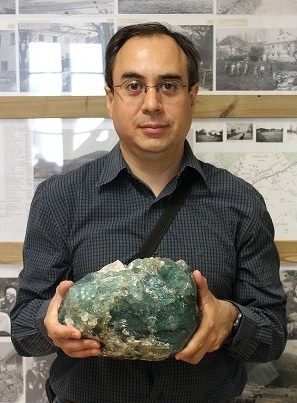 Diego Dominici (Mathematics) was selected for his work mentoring students and supporting other faculty mentors. Andre Candido '14 (Electrical Engineering) noted the significance of his "opportunity to learn from a scholar as hard working and brilliant as (Dominici)." Notably, his students typically study a self-generated question instead of one chosen by Dominici. In addition to his success in preparing students for conference presentations, he has encouraged and supported other faculty mentors in the Mathematics Department.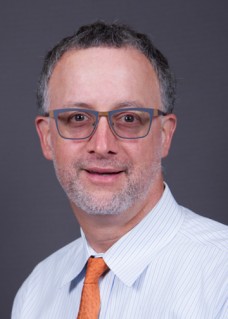 Michael Vargas (History) Vargas was chosen for his extensive mentoring. Under his guidance, students have prepared papers on a variety of medieval history topics. His undergraduate students have presented research and won awards, even at graduate student conferences. In Vargas' nomination letter, Miriam Ward (History, Digital Media Production, '15) noted that "On a daily basis, Professor Vargas challenges me to reach my best, inspires me and supports me in my studies."
Andrea Varga (Theatre Arts) Varga was chosen for her extensive mentoring and efforts to provide students with opportunities to work with off-campus mentors. She has provided students with one-on-one mentoring that has contributed to student success. Varga's students have presented at the United States Institute of Theater Technology International Conference. Each has certainly gained from her ability to provide positive, constructive criticism. In Varga's nomination letter, Kyle Fassett '12 (Theatre Art/Communications) noted, "She has gone out of her way to support me; giving me direction, making me think in new ways, and providing positive reinforcement for my hard work."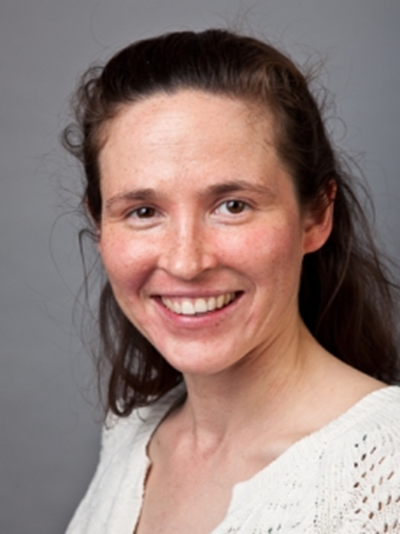 Megan Ferguson (Chemistry) Ferguson was chosen for her extensive and varied work with students. This work has resulted in local and national and conference presentations. Ferguson generously shares her time and expertise mentoring the students working in her lab as well as students working with faculty in other departments. Her cheerful, patient, and professional guidance enables students to become technically competent with complex laboratory equipment. In Ferguson's nomination letter, Laurel Okorofsky '11 (Biology), notes that "she has taught us to use the equipment safely, to think about our research plans utilizing the scientific method, and always to be objective and accurate."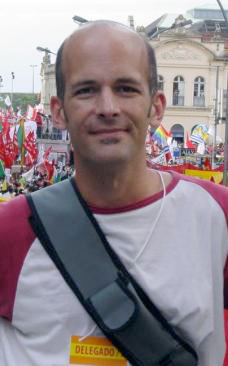 Benjamin Junge (Anthropology) Junge was chosen for his considerable and diverse work with students, which has resulted in local, national, and international conference presentations. In addition to mentoring, Junge was noted for his extraordinary efforts in helping a student obtain conference travel funds. Junge's nomination letter, written by both Heather Slivko-Bathurst '10 (Anthopology, Black Studies) and Kathleen Fox '11 (Anthropology) described his mentorship style as "coupling high expectations with a deep loyalty and dedication to his students."