Matt Moyer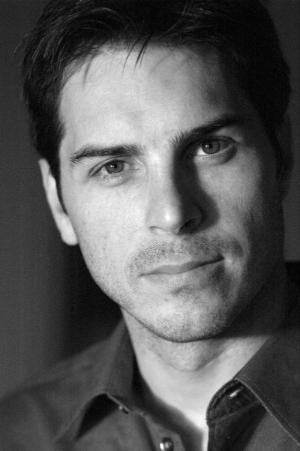 Award-winning photojournalist Matt Moyer will teach at SUNY New Paltz as 2020 Ottaway Visiting Professor
The Department of Digital Media & Journalism at SUNY New Paltz is pleased to announce that noted photographer, filmmaker and educator Matt Moyer will join the campus community for the spring 2020 semester as the James H. Ottaway Sr. Visiting Professor in Journalism.
As Ottaway Visiting Professor, Moyer will teach an upper-level journalism seminar titled "The Picture Story," which will explore the fundamentals and practices of photojournalistic storytelling. Students will have opportunities to strengthen their visual literacy and editing skills, and practice creating impactful images and packaging them into cohesive stories.
Moyer is uniquely qualified to deliver this instruction to aspiring journalists at New Paltz.
He boasts more than two decades of experience as a filmmaker and documentary photographer. His work has been featured in The Washington Post, The Guardian, Newsweek, National Geographic magazine and National Geographic Traveler magazine, where he is currently a contributing photographer. His on-the-ground coverage of the Iraq War appeared in The New York Times.
Moyer is also an experienced educator. He has served since 2012 as the lead instructor and coordinator for the National Geographic Photo Camp, where he and his colleagues share their skills and passion for photography with young people from underserved communities.
Members of the public will have opportunities to learn from Moyer as well. He will participate in a Q&A introduction to campus on Feb. 11, and deliver a lecture, titled "Inheritance: An Intimate Journey into America's Opioid Epidemic," on April 7. More information about those events will be shared at a later date.
Learn more about Matt Moyer and view his work at http://www.mattmoyer.com/.
About the James H. Ottaway Sr. Visiting Professorship
The James H. Ottaway Sr. Visiting Professorship, SUNY New Paltz's only endowed professorship, is named for the founder of Ottaway Newspapers Inc., who was a leader of the American Press Institute and a lifelong supporter of high quality journalism in the Hudson Valley and across the globe.
The Ottaway Visiting Professorship was established in 2000 through the generosity of James H. Ottaway Jr. '18 HON and Mary Ottaway '70g (Elementary Education).
Eighteen well-known journalists have preceded Moyer as Ottaway professors, including Pulitzer Prize winners, foreign correspondents, book authors, editors, investigative reporters and experts in finance, science and consumer journalism.
More information about the Ottaway Visiting Professorship, including biographies of previous professors, can be found at https://www.newpaltz.edu/ottaway/.