Ann Simmons
Ann Simmons, LA Times global development writer/editor, named 2018 Ottaway Visiting Professor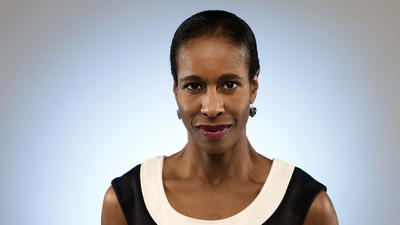 SUNY New Paltz is pleased to announce that veteran foreign correspondent Ann Simmons has been named the 2018 James H. Ottaway Sr. Visiting Professor of Journalism.
As Ottaway Professor, Simmons will assume a residency on campus from April 9 – 20, 2018. During that time she will lead seminars, meet with journalism students in office hours and as a guest in courses, participate in a Q & A with President Donald P. Christian, and give a public lecture for members of the campus community.
Simmons currently serves as a global development writer/editor at the Los Angeles Times. She has produced extensive multimedia coverage of international issues, ranging from hunger and poverty to gender inequality and human rights, over a career in journalism spanning more than 25 years.
She has worked stories including the fall of the Soviet Union, the War in Iraq, and Hurricane Katrina, and was part of a team of Los Angeles Times reporters whose coverage of the 2004 Southern California wildfires won a Pulitzer Prize for breaking news.
Simmons currently serves as a global development writer/editor at the LA Times. Her most recent work has addressed subjects including the rise and fall of Robert Mugabe; the state of Barbudan nationals displaced after Hurricane Irma; and the high mortality rate of African-American women in pregnancy and childbirth.
Simmons holds a double honors bachelor's degree in Russian and Norwegian from the University of East Anglia in Norwich, England, and a master's degree from Columbia University's Graduate School of Journalism. She was a Nieman fellow at Harvard in 2003.