Stephanie Blaisdell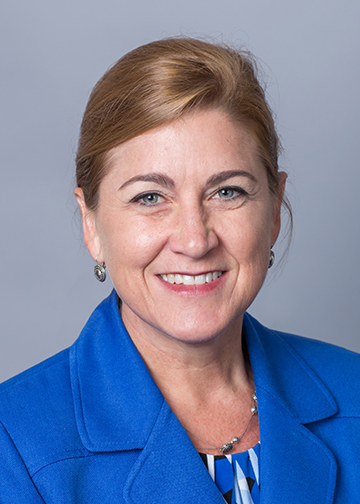 Dr. Stephanie Blaisdell
Vice President for Student Affairs
Vice President for Student Affairs
Dr. Stephanie Blaisdell was appointed vice president for student affairs, effective July 10, 2017.
In this role Blaisdell oversees approximately 130 employees across offices, programs and services including Intercollegiate Athletics, Wellness and Recreation, the Educational Opportunity Program, Residence Life, University Police, Student Development, the Career Resource Center, Judicial Affairs, Student Activities and Union Services, Student Health, the Psychological Counseling Center, Dean of Students and the Campus Media Center. She also serves in an advisory capacity to the Student Association.
Blaisdell is tasked with working across these and other campus departments to promote a fully unified student experience; supporting an increasingly diverse student body and building an inclusive environment; and serving as an ambassador and advocate for students within and beyond the College community. She reports to the president and serves on the College's senior leadership team.
Blaisdell holds a Bachelor of Arts degree in psychology from the University of Arizona and earned a Master of Counseling degree and a Ph.D. in counseling psychology from Arizona State University.
She has extensive experience in student affairs, having previously served as assistant vice president for student affairs, student development at the University of Memphis, a public doctoral, metropolitan university with 22,000 students, serving a very diverse student body. In that role she led a team of 60 full-time staff, and administered a budget of more than $7.5 million.
From 2004-2009 Blaisdell worked as an independent consultant partnering with colleges and universities to help recruit and retain women in the STEM fields. She also served Director of Student Affairs Learning and Assessment at the University of Memphis (2007-2010), as the director of Diversity and Women's Program at Worcester Polytechnic Institute (2000-2005) and director and assistant director of Arizona State University's Women in Applied Science and Engineering (WISE) Program (1993-2000).