Shelly Wright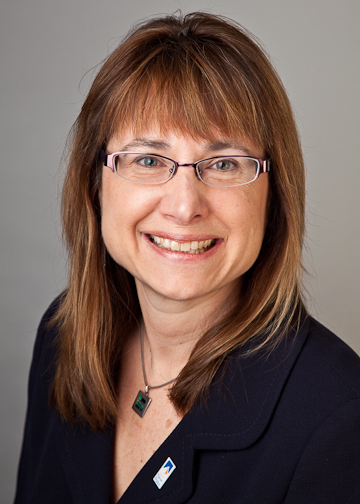 Shelly Wright
Chief of Staff and Vice President for Communication
Chief of Staff and Vice President for Communication
As Vice President for Communication, Ms. Wright directs the college's strategic communication efforts. She supervises the Office of Communication and Marketing, which employs 2 part-time and 19 full-time staff members and encompasses Crisis Communication, Internal Communication, Media Relations, Marketing, Web, Social Media, Design (Publications), Print Shop, Mail and Video Services, and Alumni Communication (New Paltz Magazine and alumni e-newsletter). She is responsible for the President's Office and Communication and Marketing budgets. In this role, she manages implementation of the College's brand identity across campus. She served on the Brand Marketing Task Force, to research, create, and launch a new brand identity for the College in 2010. She co-chairs the Marketing Council, a coordinating group with representatives from departments across campus that perform marketing and outreach activities for the College. The Marketing Council is a vehicle to achieve an integrated marketing approach to the college's communications. She also has been instrumental in shaping the College's emergency communication procedures.
Before joining the President's Office in 2003, Ms. Wright spent seven years as a public relations and journalism professor in the Department of Communication and Media at SUNY New Paltz (1996-2003). During that time, she helped start and coordinated the Public Relations Program and briefly worked as interim director in the Office of Public Affairs in 2002. She also taught public relations and journalism at Wartburg College in Waverly, Iowa, for three years (1993-96). Her professional experience includes two years (1987-89) working in public relations for an international nonprofit organization in Geneva, Switzerland, where she wrote and edited print materials for distribution to internal and external audiences in both German and English. She also worked as a staff writer for The (Middletown, N.Y.) Times Herald-Record (1990-94) where she covered municipal government, education, business and police beats, and served as a part-time copy editor, editing stories, writing headlines and proofing pages (1995-1999)
Wright earned her B.A. in journalism and German at Wartburg College in Waverly, Iowa, in 1987 and her M.S. in journalism from Columbia University in 1990. She has completed doctoral coursework in sociology, communication and higher education administration at the University at Albany. She resides in New Paltz with her husband, Lee, who is a SUNY New Paltz alumnus.