Lisa Jones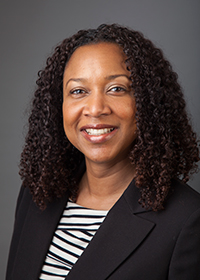 Lisa Jones
Dean of Admission
Dean of Admission
Lisa Jones was named Dean of Admission at the State University of New York at New Paltz in 2008.
As Dean of Admission, Jones is responsible for directing the strategic planning of undergraduate admission for the successful recruitment of first-year and transfer students. She provides leadership to the entire undergraduate admission staff; works closely with directors in enrollment management and across campus; keeps up-to-date on national and regional higher education admission trends and how those trends impact SUNY New Paltz.
Prior to her tenure as Dean of Admission, Jones held a number of positions at New Paltz. She was Director of Transfer Admission from 2003 to 2008; Transfer Articulation Coordinator and Assistant to the Director of Graduate Admission from 2001 to 2003; and Transfer Admission Advisor from 1999 to 2001.
From 1997 to 1999, she was an admission advisor with the SUNY College at Cortland. Jones was also an admission assistant at the SUNY College of Technology in Alfred, N.Y., from 1993 to 1997.
She received her bachelor's degree in English Literature and Rhetoric from Binghamton University in 1992 and her master's degree in Higher Education Administration from Columbia University, Teachers College, in New York City, in 1993.
Jones resides in Hyde Park, N.Y.