L. David Eaton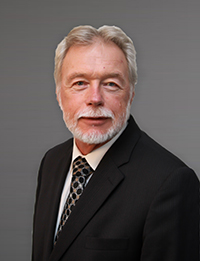 L. David Eaton
Vice President Enrollment Management
Vice President of Enrollment Management
L. David Eaton has served as Vice President of Enrollment Management at the State University of New York at New Paltz since 1998.
In this role, Eaton directly supervises the 36-member Enrollment Management Division at the college. The division includes the departments of Freshman and International Undergraduate Admissions, Transfer Admissions, Financial Aid, Records and Registration and Student Accounts. The Vice President of Enrollment Management is a member of the President's senior management team.
Eaton also serves as Chief Enrollment Officer for the college and is responsible for all aspects of the enrollment process from recruitment and enrollment to revenue collection and certification for degree conferral.
As Vice President of Enrollment Management, Eaton has developed a marketing and public awareness campaign that has contributed to the growth in popularity and selectivity of New Paltz's undergraduate programs. His direction of the college's retention effort has resulted in increases in student satisfaction with campus services and student retention.
During the past 10 years, Eaton has been involved in the development of overseas programs and exchange agreements with universities and colleges in England, Germany, Sweden, Greece, the Czech Republic and China. These programs have increased the number of study abroad opportunities available to New York residents and have increased the number and ethnic diversity of international students attending New Paltz.
In addition, Eaton has served as the chair of the college's Brand Marketing Task Force since its inception in 2004. The task force was developed by President Steven Poskanzer to create an integrated marketing plan for SUNY New Paltz.
Eaton was a member of the Middle States Accreditation Steering Committee from 1999 to 2001, the SUNY Board of Trustees Student Assembly Transition Committee from 1990 to 1991, and the Campus Auxiliary Services board of directors from 1983 to 1995.
At SUNY New Paltz, Prior to his current position, Eaton served as the Dean of Students from 1985 to 1990, Associate Vice President of Student Affairs from 1990 to 1995 and Interim Dean of Admissions from 1995 to 1997 at SUNY New Paltz.
Eaton has worked in higher educational administration for 33 years. He has held positions at Grand Valley State University in Allenville, Mich., the Nebraska State College system and in the State University of New York system.
Eaton received his Bachelor of Arts in Philosophy from Northern Michigan University and his Master's of Public Administration from The Northern Michigan Graduate School in Marquette, Mich. He has performed continuing graduate study and research at the Rockefeller School of Public Policy in Albany.
Since 1986, Eaton has been a member of the Ulster County Legislature's Stop DWI Advisory Board. He has served as the board's director since 1990.
Eaton resides in Port Ewen, N.Y.