David Dugatkin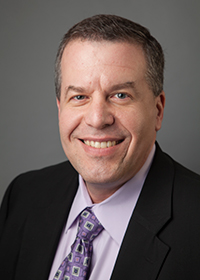 David Dugatkin
Chief of University Police
Chief of University Police
David Dugatkin was appointed as the chief of University Police in 2011. A 21-year police veteran and a 1985 New Paltz alumnus , Dugatkin previously served as detective sergeant in charge of the detective division in the New Paltz Police Department.
Dugatkin joined the New Paltz Police Department in 1990 and possesses a wealth of investigative, supervisory and administrative skills. He was appointed supervisor of the detective division in 2003 and promoted to detective sergeant in 2008. In 1995, he was assigned to a specialized county task force, The Ulster County Family Violence Unit, to combat domestic violence and sexual/child abuse throughout Ulster County.
Throughout Dugatkin's tenure in New Paltz, he implemented new programs and conducted extensive training within his department and regionally. He created and launched the department's First Responder EMS program and served as program manager for New York State Accreditation, a four-year project that involved a full overhaul of the department's policy and procedure manual.
Dugatkin has also worked closely with the University Police as an instructor, providing him in-depth knowledge of a modern campus police unit. For many years, the University Police Department and the New Paltz Police Department have worked cooperatively to coordinate law enforcement efforts between the town, village and college.
In addition, he is a member of the New Paltz Rescue Team and he is a certified New York State paramedic. He also served as the organization's captain (chief officer), supervising a staff of up to 80 members and overseeing a budget of more than $250,000. He also has been certified in many levels of emergency response management and incident command through the Federal Emergency Management Agency, including as an instructor.