Bruce Sillner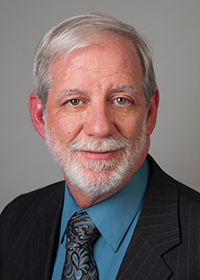 Bruce Sillner
Dean, International Programs
Dean of International Programs
Bruce Sillner was named founding dean of the Center for International Programs in 2001.
As the Senior International Officer (SIO) of the State University of New York at New Paltz, Sillner administers study abroad and exchange programs, international student and scholar services, international undergraduate admissions, the intensive English language program, the Institute for International Business and the Global Engagement Program.
Sillner chaired the State University of New York (SUNY) Council on International Education, co-chaired the SUNY and the World implementation team and was a member of the Gilman International Scholarship Review Panel. He is the 2009 recipient of the Marita Houlihan Award conferred by NAFSA The Association of International Educators for distinguished contributions to international education and is a 2013 recipient of the State University of New York Chancellor's Award for Excellence in Professional Service. In 2009-2010 he was appointed as a Presidential Mentor by the Association of International Education Administrators. He currently serves on the Board of Directors of The Forum on Education Abroad. In 2015, SUNY New Paltz received the Heiskell Award from the Institute of International Education in recognition of efforts to increase the participation of under-represented students in study abroad. Most recently, he represented SUNY New Paltz in a delegation of twelve American universities selected to rebuild academic ties with Cuba.
Prior to being appointed as the first senior international officer at SUNY New Paltz, Sillner developed and directed the graduate program in Second Language Education. He came to New Paltz in 1986 as director of the Haggerty English Language Program.