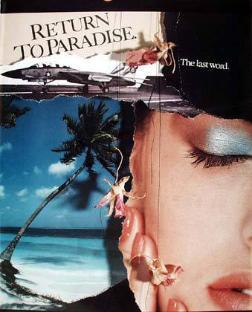 Ann Lovett, Return to Paradise (from the "Stargazer" series), 1988


Know Before You Go
We know that many people are ready to visit the Museum and we want to ensure your safety while also providing you the incomparable experience of viewing art in person!
COVID-19 is an extremely contagious disease that spreads via person-to-person contact and through airborne transmission. The Dorsky is taking actions to mitigate transmission, and we ask you, our visitors, to help us reduce the spread of COVID-19. Visitors must follow all posted instructions while visiting the Museum, including wearing face coverings and social distancing.
Your Safety and the Safety of Our Staff is our Priority


As the Dorsky reopens, safety comes first.
We're putting new safety measures in place to protect the health of our visitors, staff, students, and volunteers based on guidance from the CDC, SUNY New Paltz, and state and local governments:
We're limiting the number of people in the Museum to allow for safe social distancing.
We're requiring that visitors wear face coverings at all times.
We're providing hand-sanitizing stations for visitors upon entering the Museum, and conducting more frequent and enhanced cleaning.
We're implementing safe social distancing, including one-way paths and directional guidance where required.
We've installed protective safety shields at the front desk.
All printed materials will be digital, accessible via scannable QR codes so that visitors can access this information on their personal electronic devices. Staff will be available to assist you in how to access these guides. Some printed materials will be available at the desk upon request.
Our staff will stay home when sick, wear face coverings, practice social distancing, and practice good hygiene.
Tours & Programs
All on-site public tours and programs are currently suspended.
We will offer virtual programs and experiences. Please check our Events page for specific dates and details.
Guidelines for Visiting
If You're Sick, Stay Home
We're asking all visitors who are sick or feel unwell to please stay home.
Face Coverings
Visitors are required to wear a face covering during their visit.
Social Distancing
Please maintain a distance of six feet or more between households or groups at all times. Galleries will have a maximum capacity based on size, calculated using guidance from the CDC.
Hygiene
Please sanitize your hands upon entry. Hand-sanitizing stations will be available in each wing of our facilities.
Personal Belongings
We encourage you to limit the number of personal belongings and bags you bring to the Museum. We will not be offering coat or bag storage.
Please note:
We reserve the right to modify our hours of operation, capacity, or visitor guidelines as circumstances require. We will deny entry to any person who fails to follow these guidelines or whose conduct puts Dorsky staff, visitors, or property at risk.
Despite safety measures, the risk of contracting COVID-19 could increase by visiting The Dorsky. By visiting The Dorsky, you voluntarily assume all risks related to exposure to COVID-19.