Please submit your entries here by Tuesday, November 5, 2019: https://newpaltz.wufoo.com/forms/reading-objects-2019-student-edition/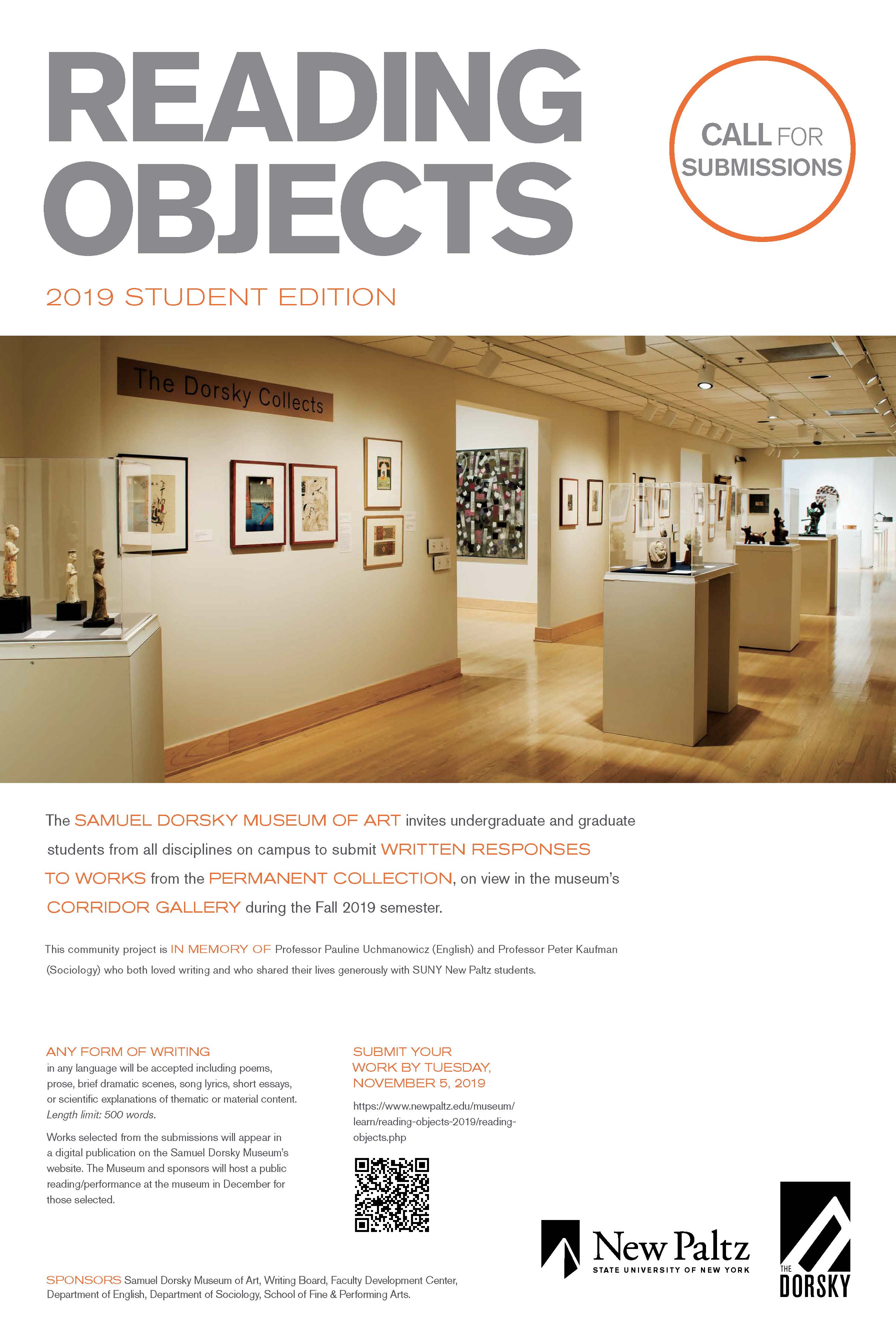 Please submit your entries here by Tuesday, November 5, 2019: https://newpaltz.wufoo.com/forms/reading-objects-2019-student-edition/
As a university museum, we encourage the use of our exhibitions and collections by SUNY New Paltz students, staff, and faculty. We believe that artworks can and should be used to promote conversation and to advance knowledge across the disciplines.
To the Faculty:
We appreciate your help in encouraging students in your classes to participate in this community-wide event. Please consider this project for a curricular assignment, an on-campus field trip, or an extra credit opportunity.
For additional guidance, example assignments, or questions, email Zachary Bowman, Museum Education Coordinator (bowmanz@newpaltz.edu) or Sarah Wyman (FDC/English) (wymans@newpaltz.edu). The Faculty Center will host 2 workshops with Zachary Bowman and Frank Boyer (Art) designed to train faculty in ways to use the museum exhibitions and collections in classes across campus, October 2, 2:00 – 3:30 p.m. & October 4, 11:00- 12:30 p.m., FDC/CH 113.