Please join us at The Dorsky Museum Thursday, March 5th at 5:00pm for a celebration of the winning entries to Reading Objects: Student Edition, 2019.
Students who submitted winning entries in response to works in the museum's permanent collection will read their work, followed by an open mic hosted by Dennis Doherty for all students and campus employees. Refreshments will be available following the reading.
This campus community project is in memory of Professor Pauline Uchmanowicz (English) and Professor Peter Kaufman (Sociology) who both loved writing and who shared their lives generously with SUNY New Paltz students.
Sponsors: Samuel Dorsky Museum of Art, Writing Board, Faculty Development Center, Department of English, Department of Sociology, School of Fine & Performing Arts.
The students whose work was selected for a digital publication on the museum's website are Patrick Derilus, Jonathan Trout, Clara Zonis, Lily Acevedo, Adetiloro Ibitoye, Emily LaSita, Erin Boss, Jillian Tiberio, Emma Murphy, Kaelyn McGrady, Jeffrey Seitz, Kathy Nguyen, Fatouma Keita, Lucas Rendich and Melissa Basilio.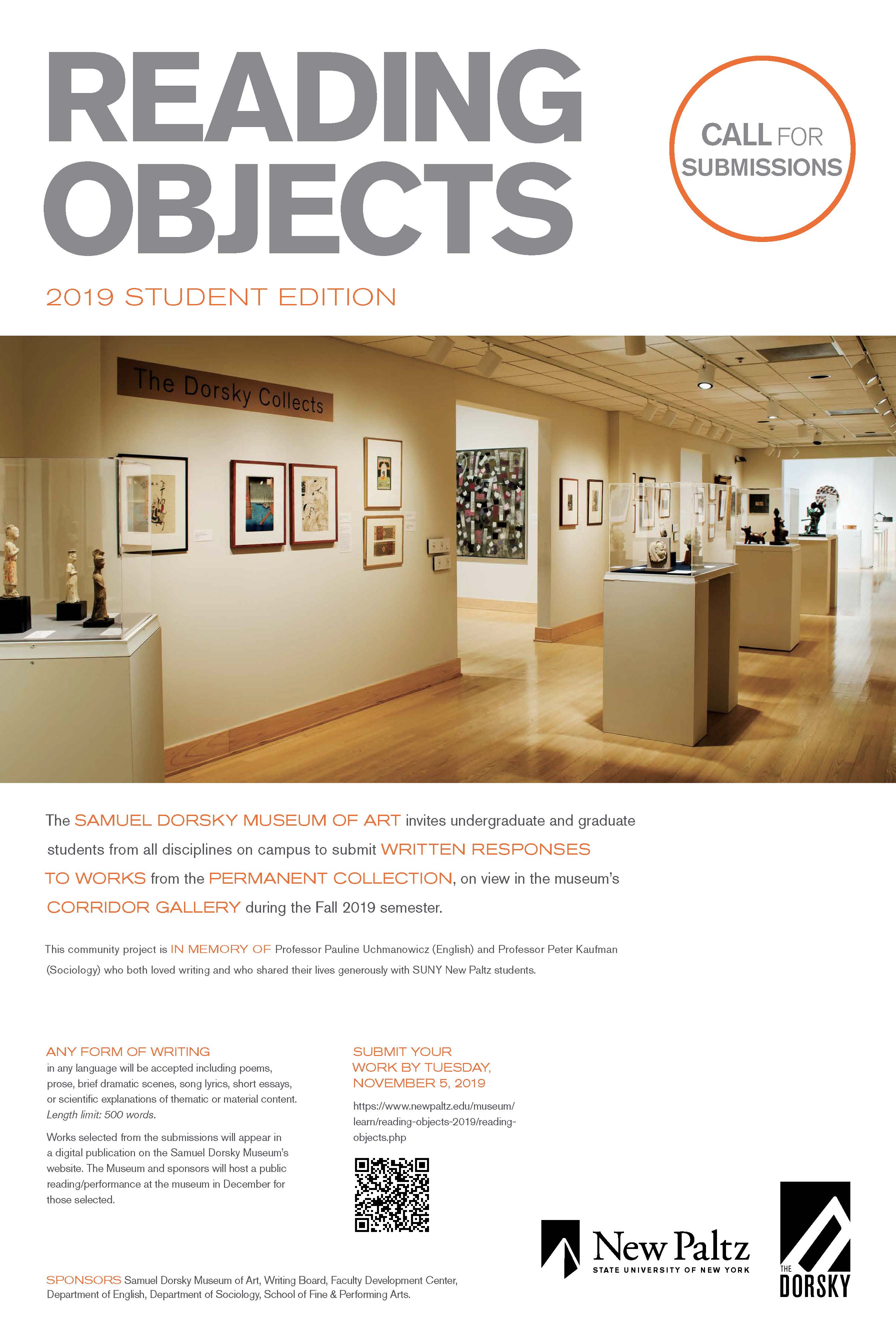 As a university museum, we encourage the use of our exhibitions and collections by SUNY New Paltz students, staff, and faculty. We believe that artworks can and should be used to promote conversation and to advance knowledge across the disciplines.