Curated by Murtaza Vali
February 4 – May 21, 2017
Howard Greenberg Family Gallery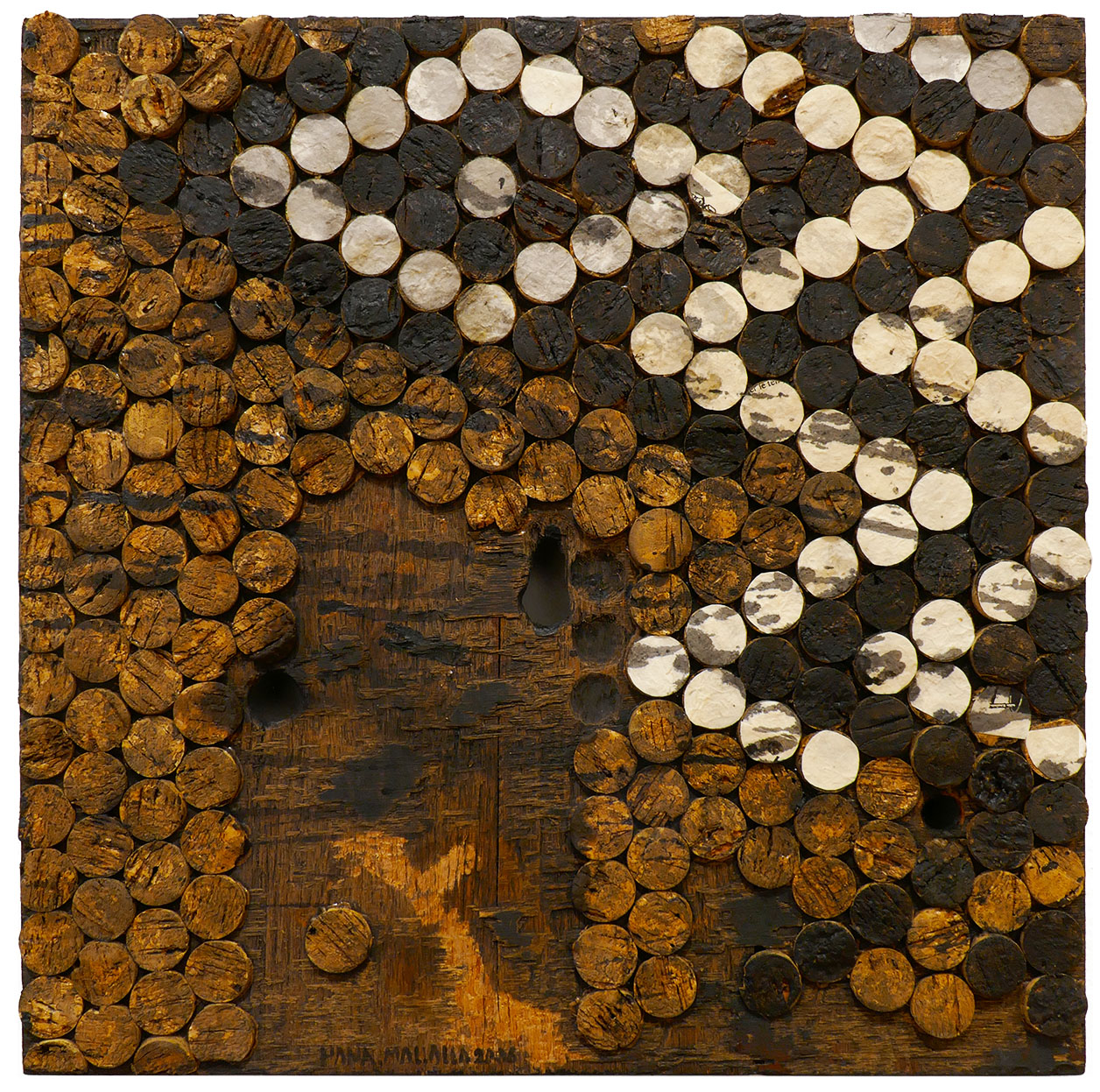 Hanaa Malallah (b. 1958, thee Qar, Iraq), Uruk Wall, 2006, mixed media on carved wood
This exhibition, drawn from the personal collection of New York-based sculptor Oded Halahmy, a Jewish native of Baghdad, presents his work alongside that of eight contemporary artists from Iraq. Literary culture—letters, words and books—has been a mainstay of Iraqi culture for many millennia. The ancient civilizations that inhabited the territory constituting modern day Iraq were responsible for the development of cuneiform, one of the earliest systems of writing, and ancient texts like the Epic of Gilgamesh and the Code of Hammurabi. In the centuries following the advent of Islam, Baghdad was the most important center of knowledge and learning, home to the dar al hikma or House of Wisdom, the largest and most famous library in the world at the time of its destruction in the thirteenth century by invading Mongol armies.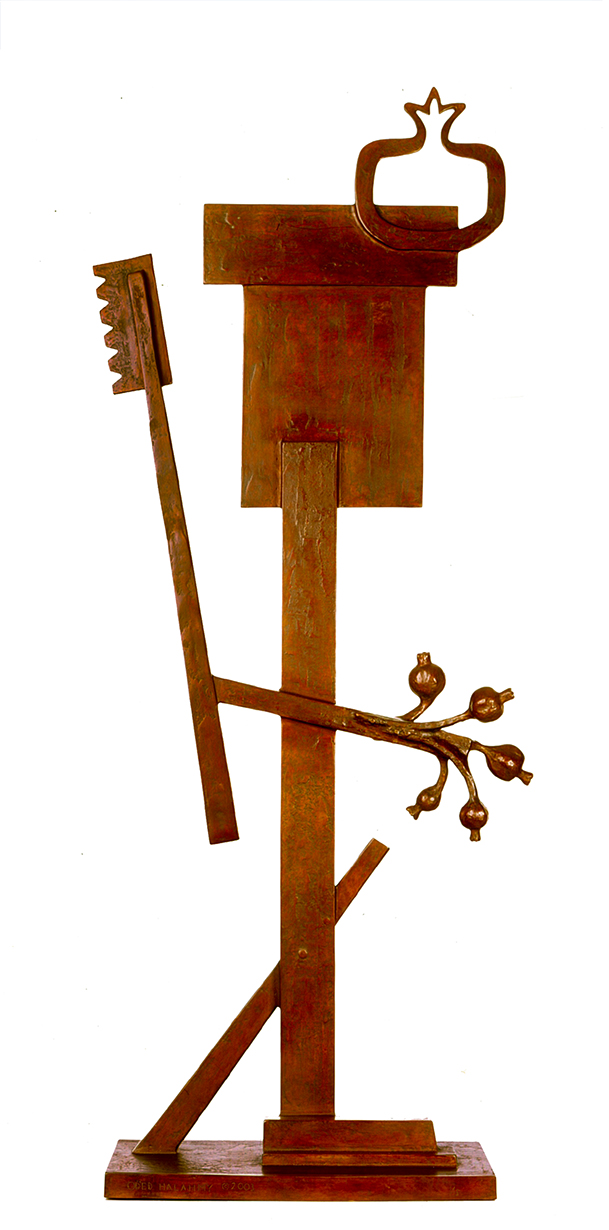 Oded Halahmy (b. 1938, Baghdad, Iraq), Walking Home, 2004, Cast bronze

Text and texture have a shared origin: texere, or Latin for "to weave." The exhibition uses this shared word root to enmesh the idea of text with that of texture. While the layered and abraded surfaces of some of the works in this exhibition reference the region's ancient past and/or its violent present, the picturesqueness of others captures the powerful affective textures of nostalgia and exile. Celebrating their country as a pastoral idyll, where people of different beliefs, cultures, and ethnicities peacefully coexisted for centuries, these works also mourn the eventual fraying of the once rich fabric of Iraqi culture.
Save
Save
---
The exhibition also includes examples of modern Arabic and Hebrew calligraphy, illustrating texts from both Western and Islamic philosophical traditions, as well as works that evoke hurufiyah, an influential modern Arab variant of Lettrism, which used the swoops and curves of the Arabic alphabet as painterly gestures. From abstract collages constructed out of the remains of destroyed books to the Hebrew calligraphy seen in Halahmy's art, these works demonstrate the importance of the literary in Iraqi society, culture and visual arts, both past and present.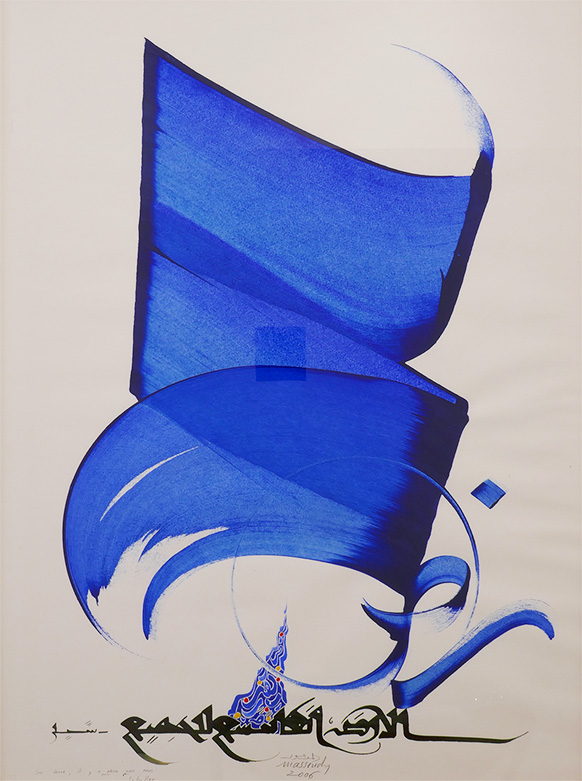 Hassan Massoudy (b. 1944, Najaf, Iraq), Sur terre il y a place pour tous, Schiller, 2006, water-based pigments on paper


Participating Artists:
Hayder Ali
Amal Alwan
Mohmammed al Hamadany
Oded Halahmy
Ismail Khayat
Hanaa Malallah
Hassan Massoudy
Naziha Rashid
Qasim Sabti
Funding for Text/ures of Iraq is provided by the Friends of the Samuel Dorsky Museum of Art and SUNY New Paltz. Additional funding has been provided by the Dorsky Museum Contemporary Art Program Fund.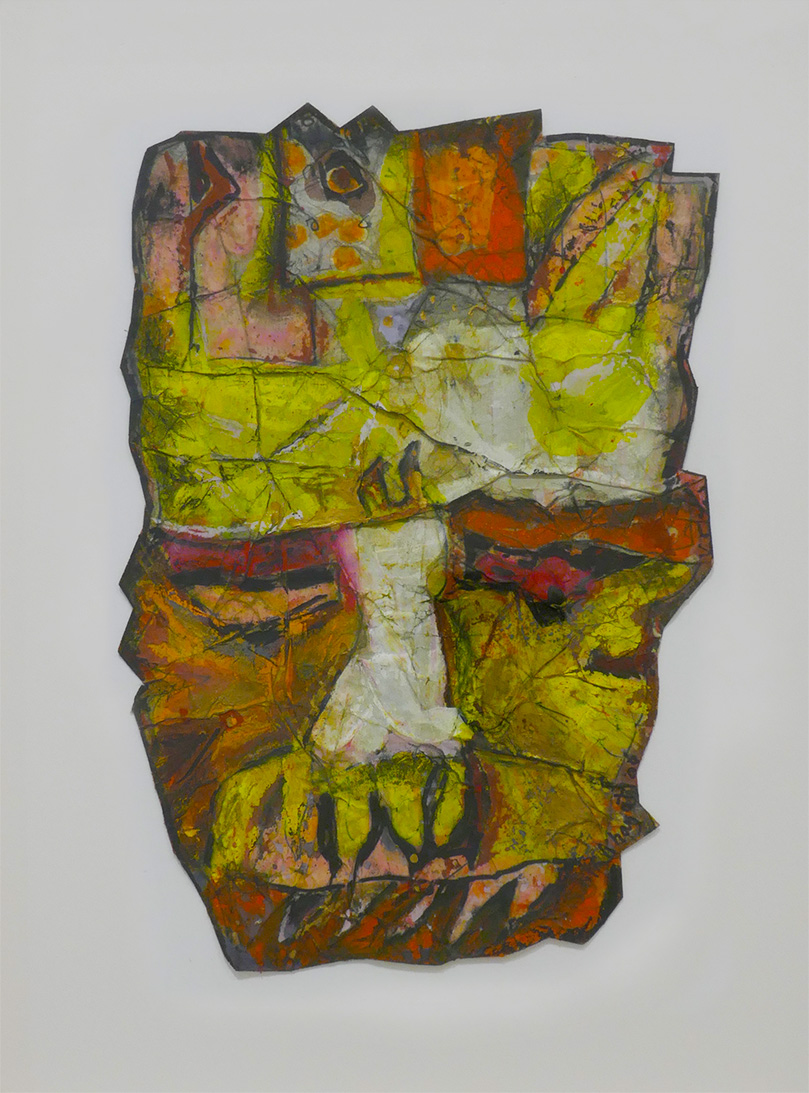 Ismail Khayat (b. 1944, Khanaqin, Kurdistan/Iraq), Untitled, from the Anfal Memory Series, 2006, Ink and pigment on paper
Save
Save