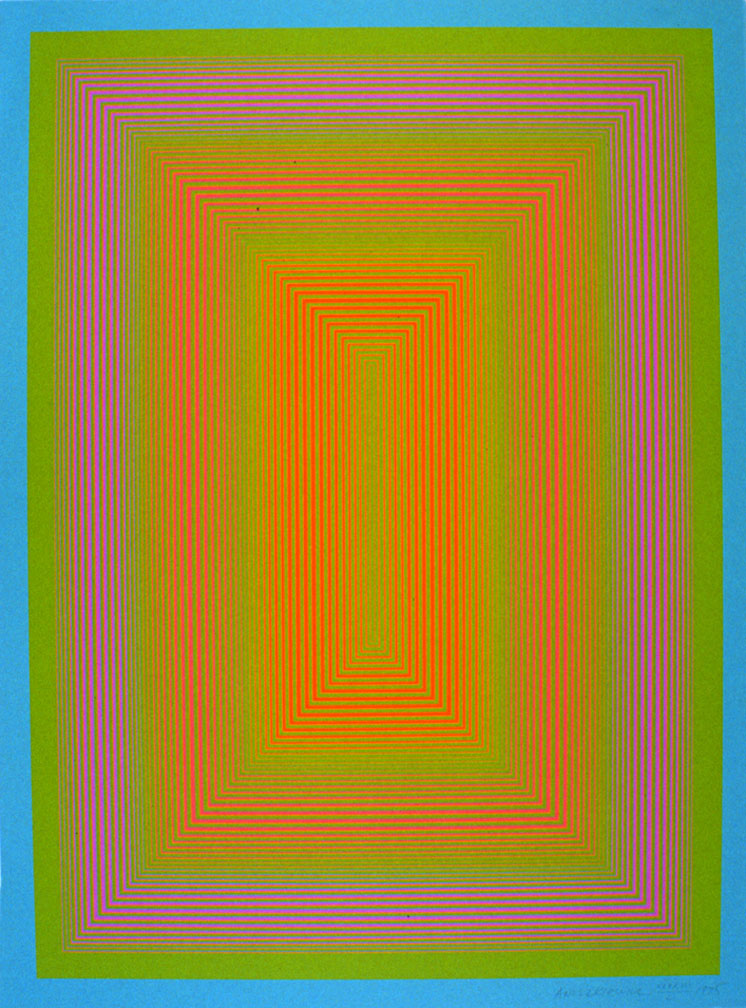 Richard Anuszkiewicz
New Glory
1975
screenprint on paper (43/50)
25 x 18.5 in.
1995.011.010
---
New Glory
American painter, printmaker, and sculptor Richard Anuszkiewicz (1930-2020) became a key figure of the art world during the 1960s and '70s for his significant contributions to the Op Art movement.
Born in Erie, Pennsylvania, Anuszkiewicz went on to study under Joseph Albers at Yale University, where he achieved a master's degree, while also drawing critical inspiration from his mentor. This influence can be noted in his works that often focus on the repetition of geometric shapes.
This piece, entitled, New Glory, from the Dorsky's collection, is a prime example of Anuszkiewicz's work. His pieces often involved a combination of shapes, color, and light, as Anuszkiewicz was fascinated with how the human eye processed images that included these three elements. The optical illusion that occurred from the juxtaposition of shapes and colors became the primary focus of Anuszkiewicz's work, with New Glory being no exception.
— Clara Pierson, Owens Administrative Intern