Q&A with Brianna Titone '02 (Physics)
Titone currently serves as a member of the Colorado House of Representatives from the 27th district. As Colorado's first transgender lawmaker, she is keenly aware of the weight and opportunity that come with being one of a handful of trans legislators in American history.
Here, she shares parts of her inspiring story with the New Paltz community.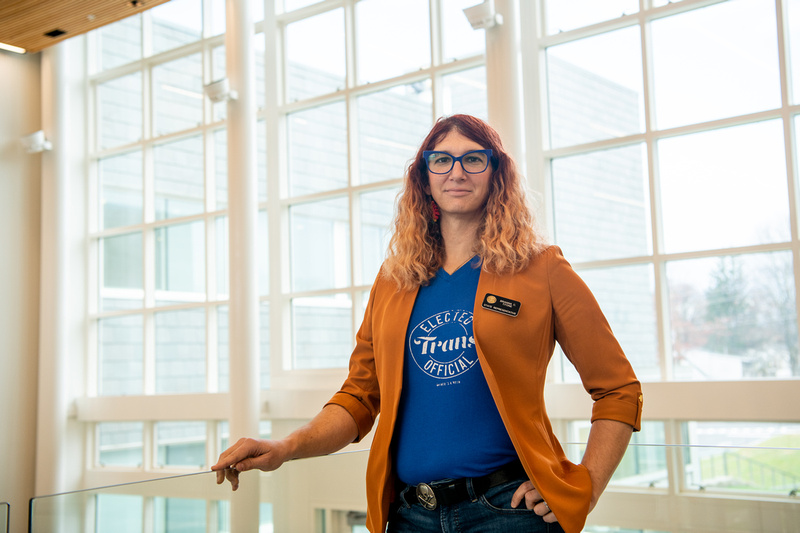 "When I found myself in a career quandary, I felt I had an opportunity to explore my personal truth: what I had been suppressing for my whole life in fear of losing opportunities, friends and family."
Why did you decide to run for political office?
My path to political office began when I finally decided to pursue a life as my authentic self. Throughout my youth I felt different; I didn't understand what being a transgender person was and who I saw depicted as such were often ridiculed on television, so I resisted exploring my identity. Years later, when I found myself in a career quandary, I felt I had an opportunity to explore my personal truth: what I had been suppressing for my whole life in fear of losing opportunities, friends and family. It was then that I submitted to the reality that I was, in fact, a transgender person all this time. I suddenly found myself in a community that was being discriminated against, and this community needed someone to help fight back. In the back of my mind, I wasn't yet convinced that a transgender person could win. It was when I saw trailblazers Andrea Jenkins and Danica Roem win their races in 2017 that I gained confidence I could win if I put in the work. That's what my team and I did, and we won!
What role did SUNY New Paltz play in your life both inside and outside the classroom?
I spent six years attending New Paltz. I know that's a long time, but I wasn't dilly-dallying. I graduated with 210 credits and two bachelor's degrees. Although I commuted to school, New Paltz was where I spent the vast number of my days. It was where my friends, my mentors, and my inspiration were. I learned curiosity and tenacity and was able to meet so many memorable people who shaped my life.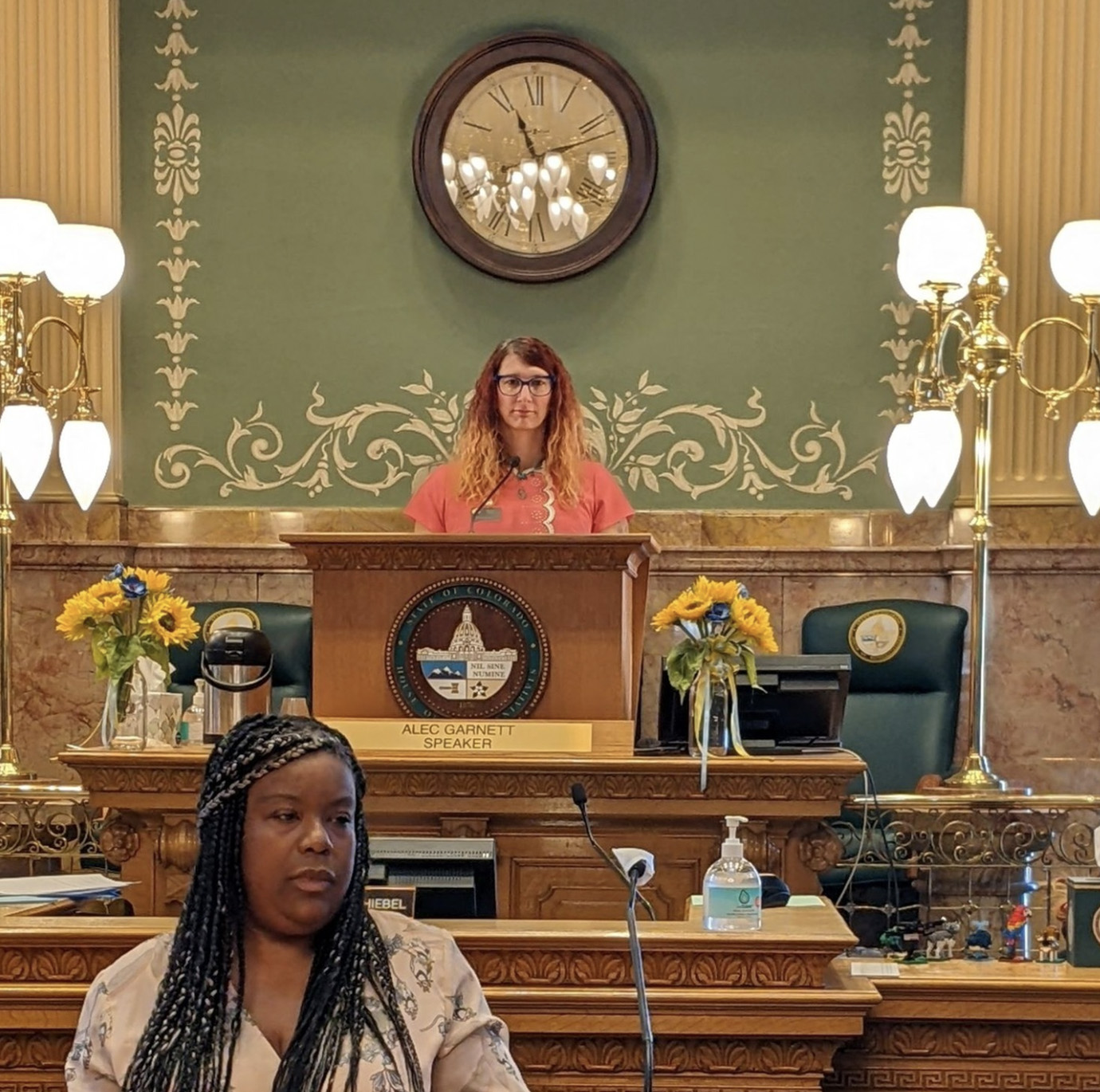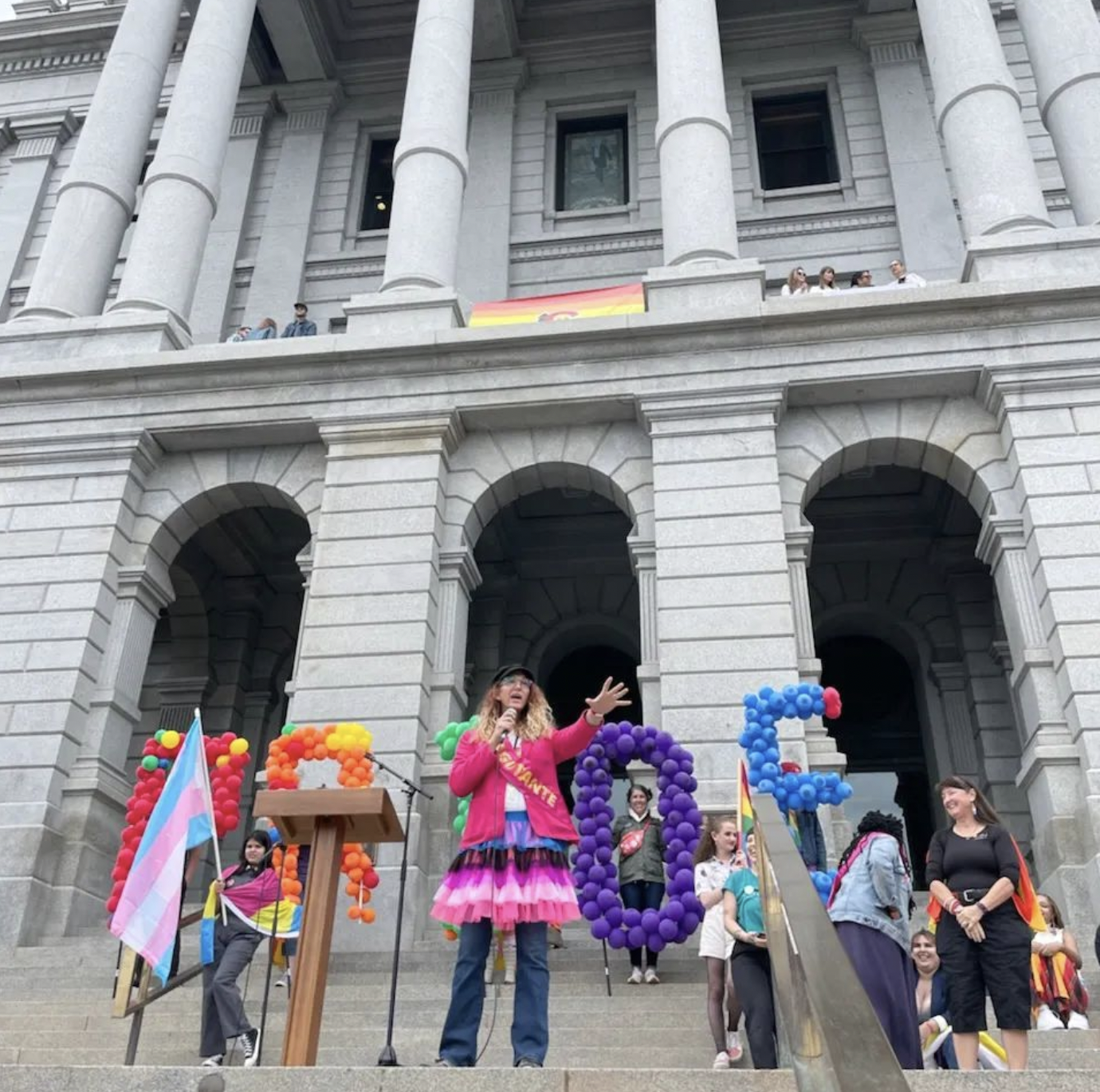 Why was it important to you to come back to campus and meet with students? Did anything surprise you about the students you met with?
It was especially important for me to come back to New Paltz to be a role model to today's students.
It's one thing to know about a person and be inspired, but it's another thing entirely to have access to someone who inspires you. I wanted to give students the chance to learn directly from me.
When I met the students, it was so exciting to see that they are living their academic lives to the fullest. New Paltz is a wonderful example of a college that has created a nurturing environment and helps students thrive who may otherwise have a difficult time. Helping trans and non-binary students succeed is the only way to counter the lack of diversity in the higher levels of academia. This is a great place to start reversing that trend.
Any advice for current students interested in politics?
You don't have to study politics to go into politics. Political places need a wide range of perspectives, experiences, and knowledge to represent the electorate properly. As a scientist, I bring my analytical skills and focus on facts and data to the conversation. As a transgender person, I bring the perspective of being a marginalized person to the conversation. As a woman, I bring experiences that I face in this role. All our identities are important in rounding out policy discussions as well as providing inspiration and hope for those who see us at the table. The bottom line is that your unique skills and experiences are needed in political spaces. If you find mentors to help you learn the skills of how to run, and surround yourself with those who complement your skills and want to see you succeed, you too can get elected and make meaningful and substantive change.
To learn more about Colorado State Representative Brianna Titone '02 (Physics) visit www.briannaforco.com.