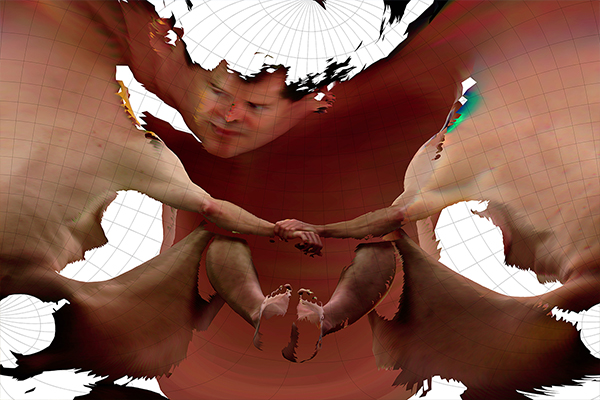 The Samuel Dorsky Museum of Art and the SUNY New Paltz Foundation are pleased to announce a $3 million bequest intention that will establish meaningful art programming and experiences at the College.
The legacy gift is from artists and longtime friends of The Dorsky, Lilla LoCurto and Bill Outcault. Pioneers in the field of art using technology, their work spans decades of digital experimentation.
"We are thrilled by this opportunity and hope that our work and ideologies will inspire the SUNY New Paltz community," said LoCurto. "Few artists can decide exactly where their art is going to go when they are gone, and we are extremely fortunate to have found a way to make this happen."
The Lilla LoCurto and William Outcault Endowed Fund will preserve, conserve, and protect the artists' legacy and body of work, providing support in perpetuity for programming and exhibitions. The LoCurto/Outcault Art and Technology Fellowship will establish a new graduate fellowship in the Art Department.
In addition to the duo's significant gift of their estate to The Dorsky, the artists will donate their entire body of creative work to establish the LoCurto/Outcault Collection and Archive at the Dorsky Museum.
"We're honored and proud to receive this gift that will support the extraordinary work of the Dorsky Museum and grow our community's appreciation for the arts," said Erica Marks, vice president for development & alumni relations and executive director of the SUNY New Paltz Foundation. "We are deeply moved as well, for the commitment of Lilla and Bill to SUNY New Paltz and our students." Read more...