Remembering the life of Barbara Hardgrave at Studley Theatre
SUNY New Paltz celebrated the life of Emerita Professor Barbara Hardgrave on April 28, featuring tributes from colleagues, family and friends, as well as musical performances from students and faculty in the Department of Music.
Barbara Hardgrave was born in Fort Smith, Ark., on Feb. 2, 1942.
Blessed with a beautiful voice and a warm, animated personality, she joined the SUNY New Paltz Department of Music in 1967 and spent her entire career with the College, working closely with students as a teacher and mentor to help them reach their full potential.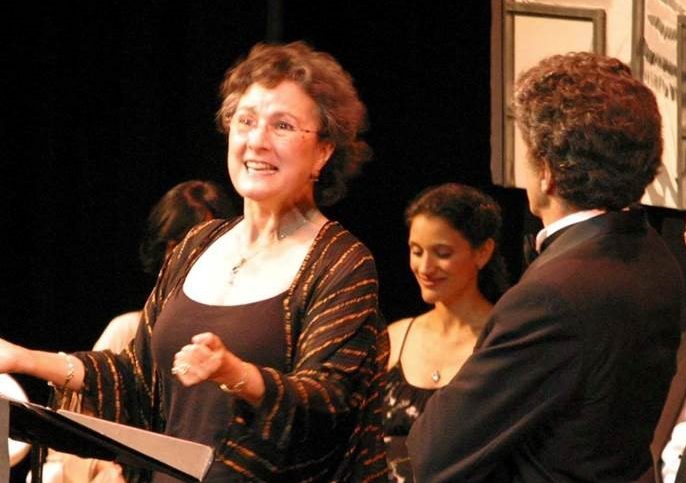 She was a widely-admired and accomplished mezzo soprano, delighting audiences in the Hudson Valley and beyond. She often saved her most impassioned work for performances on the SUNY New Paltz campus, where for more than four decades she was a fixture on stages at Studley Theatre, spring Commencement, and other venues and occasions.
In addition to her performances, Hardgrave was a beloved member of the New Paltz community, active in faculty governance and regional volunteerism. She was an initial member of the School of Fine & Performing Arts Advisory Board when it launched in 2012, and as president of the Elting Library Board of Trustees, Hardgrave was central to the effort to raise awareness and support for a budget referendum that, upon its passage in 2009, secured the library's financial survival for years to come.
Hardgrave passed away peacefully on February 18, 2019. She was predeceased by husband Ron Steinberg, himself a member of the SUNY New Paltz faculty in the Department of Political Science & International Relations.
Donations can be made to the Barbara Hardgrave Voice Award, c/o the SUNY New Paltz Foundation.
New Paltz community members celebrate the life of Peter Kaufman, professor of sociology
It is with sadness that we share the news of the passing of Professor of Sociology Peter Kaufman on Nov. 19, 2018. He was 51. Kaufman joined the SUNY New Paltz faculty in 1999 after earning his Ph.D. in sociology from Stony Brook University. He received continuing appointment in 2006 and was promoted to professor in 2014.
His teaching touched on a wide variety of topics in sociology, including education, social justice and equity, and the sociology of sport. He was a frequent research advisor for students and was honored with the SUNY Chancellor's Award for Excellence in Teaching in 2011.
"Peter was a truly amazing individual: spiritual without ever being dogmatic, kind to everyone, committed to social justice and equality..."
— Thomas Olsen, Professor of English
Kaufman is survived by his wife, Leigh Weaver, whom he met 33 years ago as a student at Earlham College; by his parents, Toby and Barry Kaufman; his brothers, Jon and Joshua, and their families; and his greyhound, Billy.
"Peter was a truly amazing individual: spiritual without ever being dogmatic, kind to everyone, committed to social justice & equality, and deeply committed to education," said Professor of English Thomas Olsen.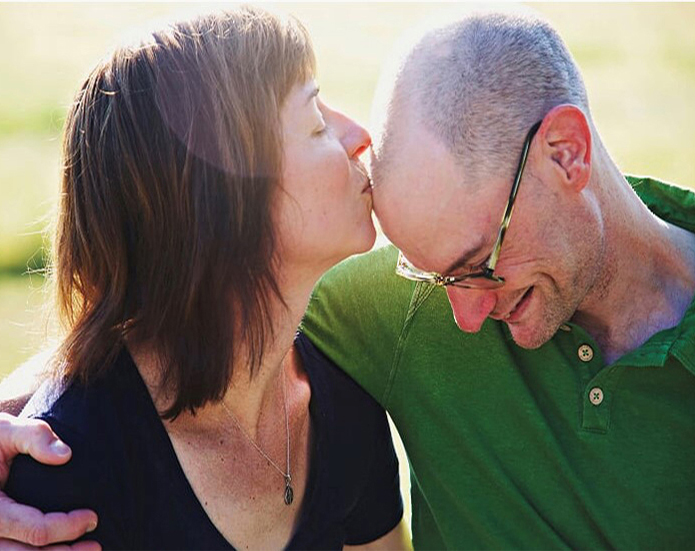 The SUNY New Paltz community came together on Friday, March 1, to celebrate and honor the life of Peter Kaufman, professor of sociology, writer, scholar, activist, athlete, musician, and dear friend to hundreds of students and colleagues at the College.
The event was organized, at Peter's request, as a celebration of life itself: not only a moment for processing a tragic loss, but also an occasion to tell stories, share laughter, sing songs and offer gratitude for life's many gifts.
Alumni
1930 - 1939
Constance (Pederson) Cappozzi '37
Mary (Hart) MacLeod '38
Jennie (Scoma) Fallon '39
1940 - 1949
Jane (Valente) Harte '43
Alice (Oswald) Watkins '43
Mirial (Perlee) Clapp '45
Mary (Grindrod) Reid '45
Dorothy (Shalvoy) Cucinell '49
1950 - 1958
Robert Cowhey '50
Nancy (Dann) Frederick '50
Alan Lindsay '50
Miriam (Siegal) Lang '52
Eileen Schaefer '52
Karla (Burdell) Basaran '53
Rosanna (McMahon) Clavin '53
Emile Leone '53
Eileen McFetridge '53
James West '53
Virginia (Campbell) O'Shaughnessy '54
Sandra (Cohen) Cohen Mendelow '55
Frank Ebelheiser '55
Dianne Gilligan '55
Toby (Venner) Kress '55
Lorraine (Lehe) Hutton '56
Audrey Farnum '58
James Kelly '58
Helga Stutz-Miller '58
1960 - 1969
Anne Marie (Olsen) Abraham '60
Rosemary (Lussier) Mooney '60
Lois Harbart '61
Daniel Segalowitz '62
Richard Boos '63
Donald Chisamore '63
Marion Goodmen '63
Mary (Scigliane) Leach '63
Flora (McVey) Pennell '63
Anna (Ewanich) Boucher '64
Marion Duerksen '64
Marion Windt '64
Norman Baltuch '65
Joanne (Williams) Hall '65
William Marshall '65
Janet (Mitchell) Capodilupo '66
William Meddaugh '66
Lewis Nasoff '66
Frederick Rosasco '66
Ruthanne Salob '66
Charles Schmalz '66
Ruthanne Salob '66
Stephen Wachenfeld '67
Rochelle (Scolnick) Zarro '67
Meredith Cushman '68
Barbara (Schuh) Dannay '68
Loretta Dillman '68
Jeffrey Fields '68
Betsy McEachron '68
Robert Ploss '69
Christine (Lindner) Rowe '69
1970 - 1979
Carole (Weidy) Curtis '70
James Morrissey '70
James Cody '71
Ruth (Bachmann) Detjen '71
Pearl Madnick '71
Linda Amodeo '72
Madeline Knops '72
Valerie Ryan '72
Russell Edghill '73
Margaret Hennessey '73
Steven Klein '73
Judith Kohl '73
Robert Noon '73
Olaf Nifontoff '73
Louise Ambrose '74
Doris Jones '74
James Egan '76
Roland Gagnier '76
Isabel Markowitz '76
Clara Monastra '76
Patricia Karic '78
Barbara Orsini '78
Rosalind Spivey-Houston '78
David Kammerman '79
Ursula Parliearos '79
1980 - 1989
Richard Crowley '80
Jane McDermott '80
Nancy Higgins '81
Eileen Jacobs '82
Margaret Mabie '82
Marion Dale '83
Lisa Resnick '83
Beatrice Capen '84
Sylvia Diaz-Kohloa '84
Jean Haun '85
Sarah Ryan '85
Oliver Alamandy '86
Paul Pennisi '86
James Foster '87
Richard Manley '87
Andree Sherman '87
Dean Sly '87
Monica Peplow '88
1990 - 1999
Genevieve Pelote '90
Erica Chase-Salerno '91
Emmanuel Egipciaco '91
Mujahid Farid '91
Judith Forgacs '91
Joni Handley '92
Patti (Cardamone) Payne '93
Pamela Ruiz '94
Linda Stedner '94
Roshee Williams '98
2000- 2019
Daniel Keogan '05
Terrie Degelormo '06
Brian Petliski '09
Alison Wilhelmy '09
Matthew Bowen '11
Lorraine Hedrick '11
John Mager '11
Allison Sofer '12
Faculty & Staff
Prof. F. Russell Abrams
Prof. Emma F. Argulewicz '62
Mr. Arnold Bernardini
Mrs. Judith Greenfield '91
Prof. Barbara Hardgrave
Prof. Peter Kaufman
Mr. John Lin
Ms. Sheila J. Muller
Mr. David L. Porter
Ms. Sally H. Singh
Mr. Robert P. Villielm Jr. '90