It takes only a few minutes with SUNY New Paltz Associate Vice President for Human Resources, Diversity & Inclusion and Chief Diversity Officer Tanhena Pacheco Dunn to walk away feeling inspired. Inspired by New Paltz, by influential women and by change.
She's approachable, smart, has expert-level emotional intelligence and is a master listener. She embodies the values embraced by the College throughout its history, the values for which it continues to evolve to meet the needs of the growing and changing student body.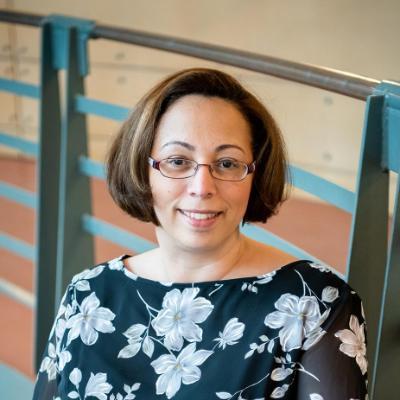 Having a listening tour helps us identify what is it that the community says that it wants. What does it want for resource and support? How do we raise the profile of the community concerns so that how we address them becomes part of our institutional values."
"Having a listening tour helps us identify what [is it that] the community is saying that it needs. What is it saying that it wants for resource and support from something like the D&I Council? But also because the way the D&I council is positioned to report directly to the president, how do we raise the profile of the community concerns so that how we address them becomes part of our institutional values."
"We learn about ourselves and each other in those moments when we make room for questions, empathy and the potential of change," said Pacheco Dunn. "The story we tell about SUNY New Paltz is built on the stories that were silenced along the way. We need to continue to explore those silent pockets and make them part of the way we tell the New Paltz story. Those pockets make our story more inclusive and richer now."
Pacheco Dunn came to New Paltz in 2012 from Vassar College, where she was assistant director of Human Resources. A Vassar alumna, she also earned a law degree at Albany Law School. Raised within a Puerto Rican family in the Bronx, she is a first-generation college student and has "lived experience" that parallels the lives and experiences of many students and other community members. She is personally and professionally committed to the work of diversity, equity and inclusion.
We want students to be exposed to the topics of diversity and inclusion as well as practice facilitating the difficult conversations that come along with them so that they are able to advocate and make change for themselves and others"
Such opportunities for conversations are a large part of the work done by the College's Diversity & Inclusion Council, which seeks to enhance campus climate and determine college priorities around inclusion and diversity and how that progress can be assessed.
Diversity at SUNY New Paltz is represented in all human differences through intersecting identities, race/ethnicity, sexual identity/orientation, ideas and world views, national origin, gender, religion, age, physical ability, socioeconomic status, and life experiences, to name just a few. Everyone comes to the discussion of diversity with varying levels of comfort, information and experience.
As an educational institution, the College takes responsibility to create an environment where these differences can be recognized, celebrated and explored under a common purpose to enrich lives here and beyond campus. By making room for the different levels of experience and comfort among members of our community, the College creates brave spaces for expression and learning.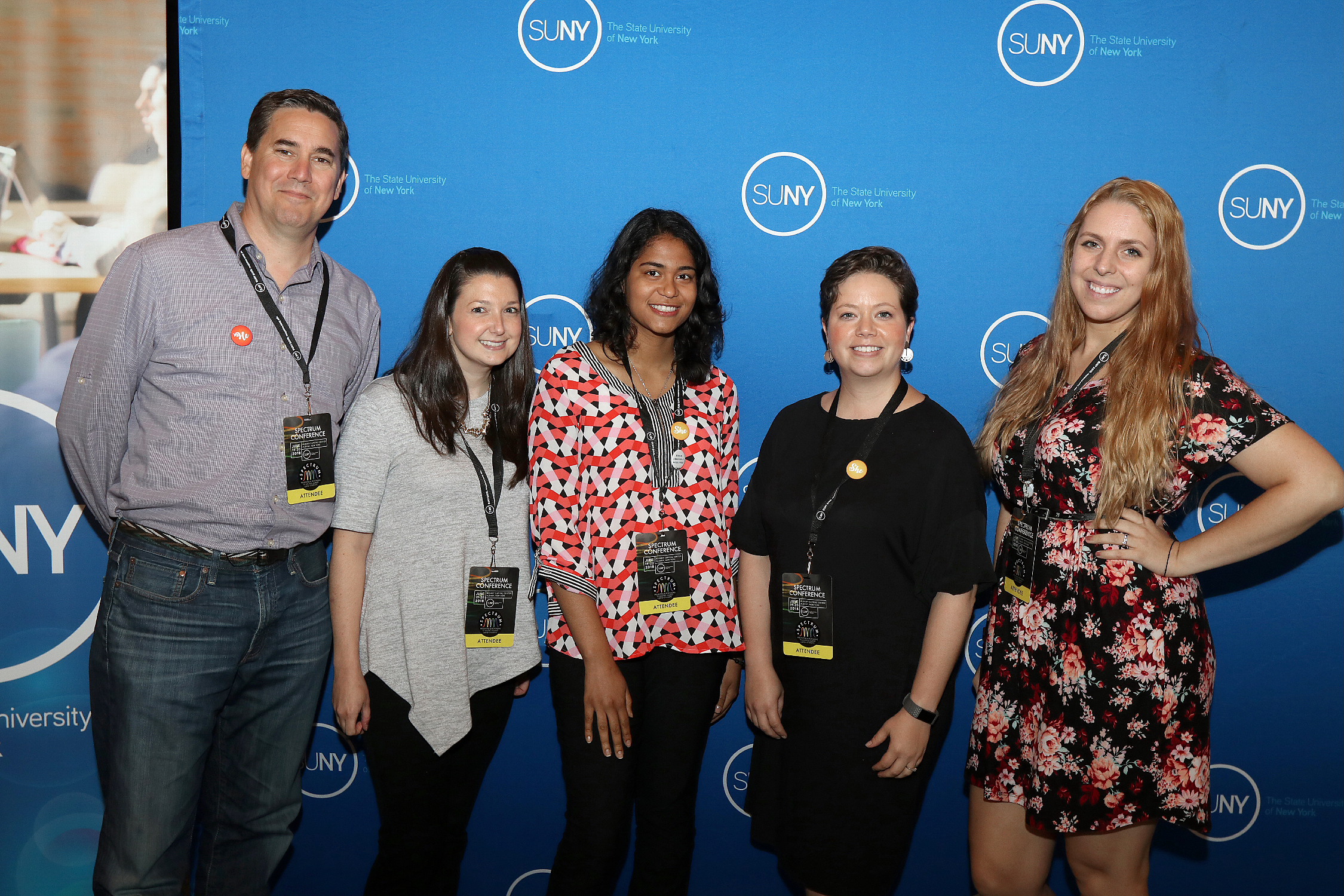 Composed primarily of volunteers, faculty, staff, administrators, students and alumni, the Council's programming and conversations began fall 2017 under the theme of "citizenship." Campus listening tours and conversation breakfasts were held as a way to involve the community in discussion about future goals and all members of the campus community were encouraged to connect with others.
"These events help us learn more about how students, faculty, and staff perceive our campus climate," said Pacheco Dunn. "The New Paltz mission aspires to help students develop a capacity for self-reflection and empathy for others and to appreciate the value of active citizenship. The process, more than the outcome, is reflective of our mission. We want them to know each voice matters."
As an alumna and an out and proud member of the LGBTQ+ Community, I feel incredibly lucky to serve as the College's first LGBTQ Coordinator. I am proud to work at an institution that values and prioritizes diversity and inclusion. Very few schools across the nation have programs such as Rivera House, our LGBTQ+ Living Learning Community. This in itself is demonstrative of our commitment to providing support to marginalized communities."
In fall 2017, President Donald P. Christian tasked the Diversity & Inclusion Council to lead the campuswide dialogue about the names of the Hasbrouck Residential Complex buildings, named for the original Huguenot patentees of the Village of New Paltz who also owned enslaved Africans.
The Diversity & Inclusion Council kept the campus community and other interested parties informed through surveys, emails, forums, similar dialogues on other campuses and various communications via the College website. According to Pacheco Dunn, these modes of communication invited community members to acknowledge the conscious act of being present, open and protective of what another might need in each moment.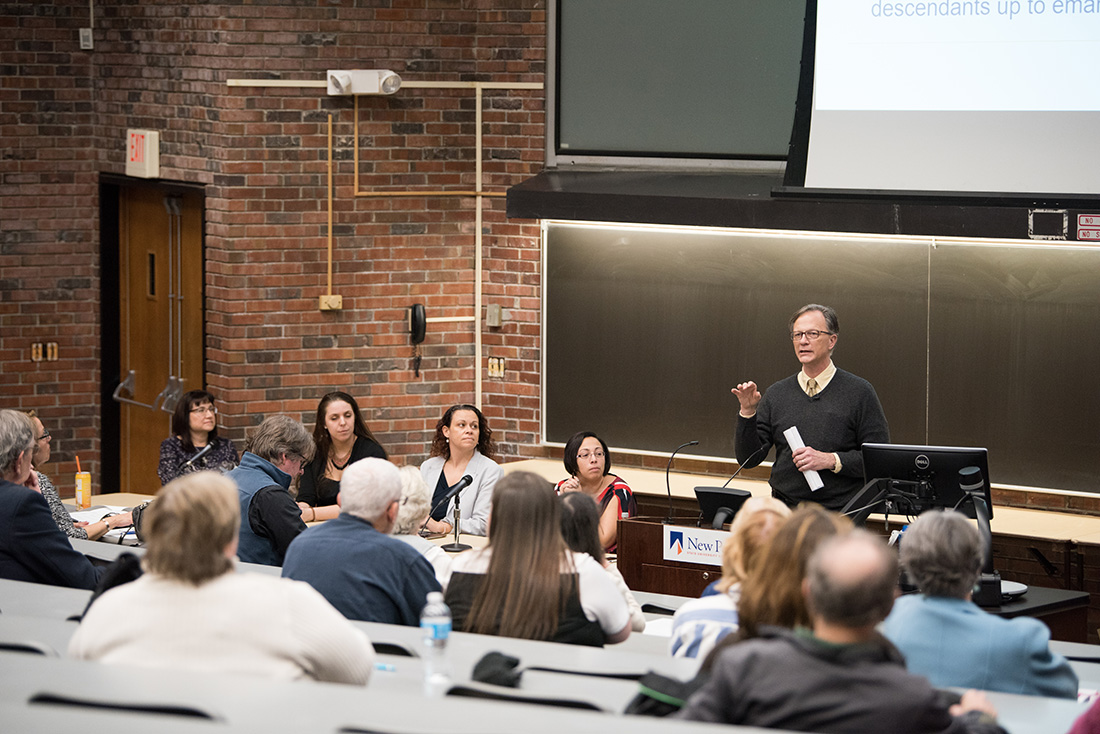 "The phrase 'holding space' is broadly used to define the act of 'being there' for another and it's an impartial endeavor that our campus truly embraced during this process," said Pacheco Dunn. "The effects of this practice go much deeper than simply offering support. A key component to holding space is the quality of safety. For others to be open, genuine, and oftentimes vulnerable, they must feel secure and have a sense of trust. People won't let down their defenses until they know it is safe to do so."
The Diversity & Inclusion Council completed its work in May 2018, and President Christian affirmed the report's recommendation to change the building names and forwarded that recommendation to the College Council for action. The College Council has the authority to approve building names on the campus and voted on Feb. 21, 2019, by a 4-3 margin, to approve a resolution to rename six campus buildings. The Council then unanimously passed a resolution to assign new names to the Hasbrouck Complex buildings on March 6, 2019. Visit www.newpaltz.edu/hasbrouck-renaming to learn more about the outcome.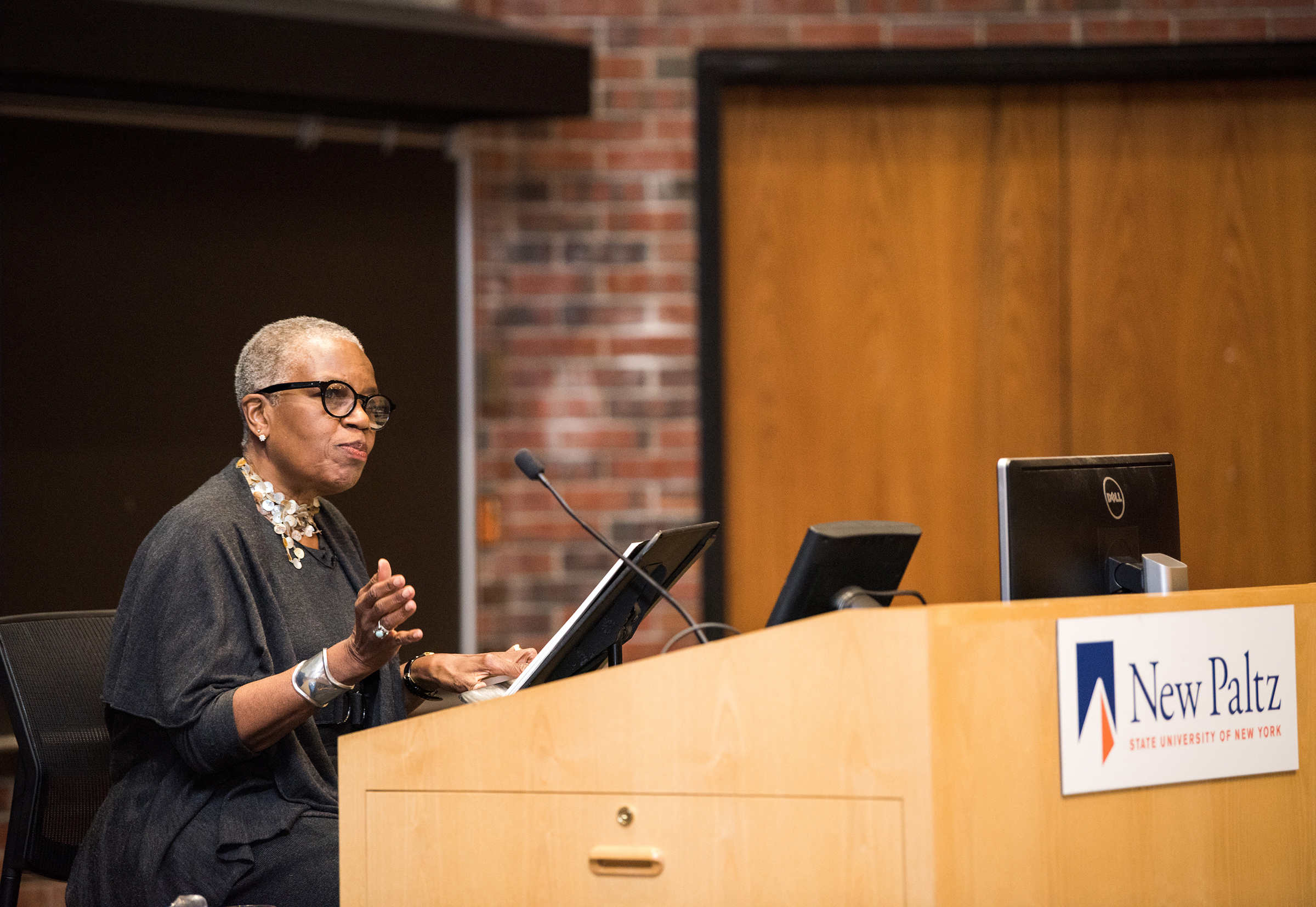 "Here at New Paltz, diversity and inclusion are key words. So to young people, I say: let no one turn you 'round. Make your own movement here. Practice your craft of justice here. Build your boards of directors, your circles of friends, your Underground Railroad cells of today, with roots dug deep and strong to keep each other on the freedom trail."
Throughout this historical process, various community events hosted by the Diversity & Inclusion Council touched on themes of nostalgia, history, experience, understanding, and the sense of belonging to a campus community like New Paltz. The conversations were sometimes difficult, but the work was in the act of listening, according to Pacheco Dunn, something that is necessary if New Paltz is to remain true to its mission of inclusivity.
"Colleges are inherently changeful institutions," said Pacheco Dunn. "The campus community is renewed at least every four years with an entirely new population of students and so there have been many versions of SUNY New Paltz. Part of its survival is re-imagining itself at the crossroads of change, that is what we have worked toward this year. We have re-imagined a SUNY New Paltz that not only accounts for its complex history but also invites the next generation of students to add to the story. We are re-imagining our service to a more diverse New York State."
For more information on the various campus programs related to Diversity, Equity & Inclusion, visit www.newpaltz.edu/diversity.