B
rewers, professional chefs and family cooks all practice resolve about what we consume and a kind of lively gratification in collecting experiences related to food.
SUNY New Paltz alumni have benefited from the brewing boom and Instagram to connect with others through food and drink, crafting their own accounts of creativity, knowledge and community.

Hudson Valley Brewery

Hudson Valley Brewery co-founders Jason Synan '07 (English), Mike Renganeschi '11 (English), and John Anthony Gargiulo, use their beers to tell a story, crafting some of the most unique and adventurous beer in the state. From the spent grain to the delicate fermentations, it's no surprise two of its creators are alumni of the English department at SUNY New Paltz.
Like a story, crafting a craft brew is not a singular, linear process. It's about connecting the unexpected in creative ways.
"We don't start with a recipe and follow a series of steps to end up with a finished product," said Renganeschi. "So rather than brewing specific formulas, we brew different threads, intended to be woven together in new ways to create something truly unique."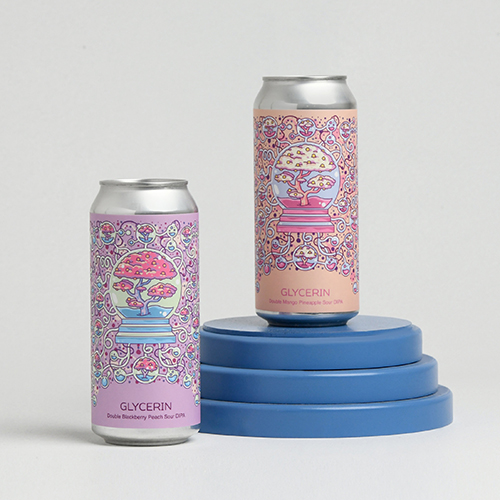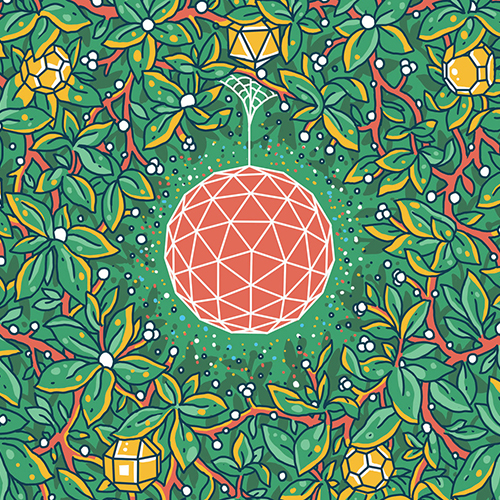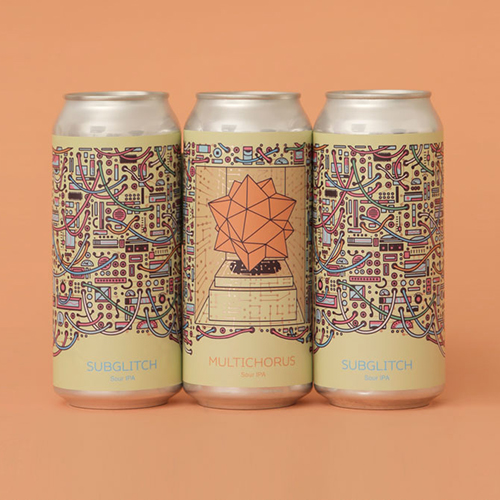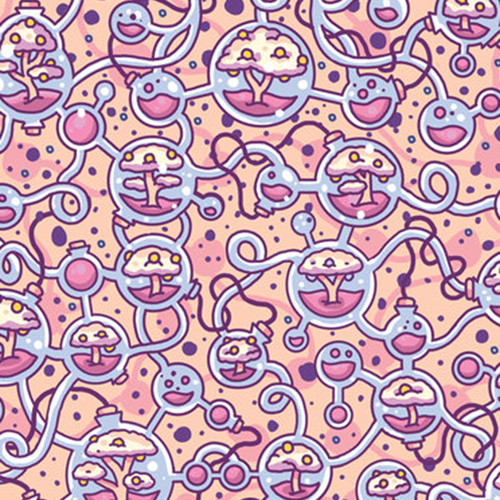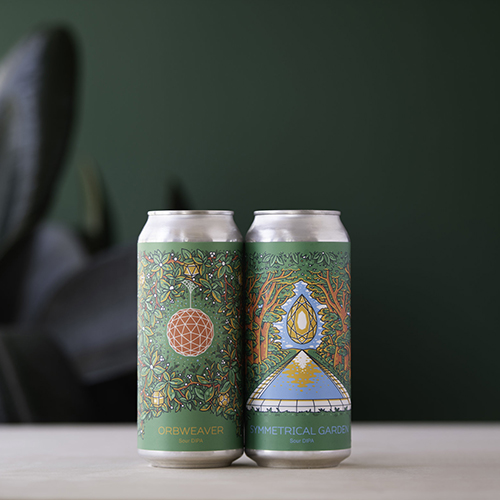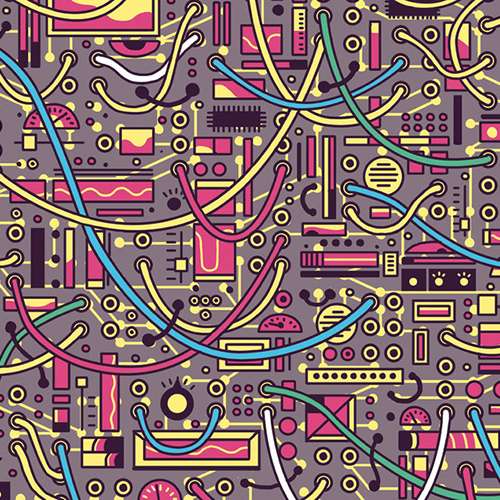 Hudson Valley Brewery opened in 2016 and specializes in canned IPAs and sour beers that spend a great deal of time aging in oak barrels, a way of incorporating taste, scent, and mouth feel that comes from the barrel's history. The beer's descriptions may sound like your average tap list but the process by which they are made is anything but. The result is layered and complex.
Housed in a formerly abandoned factory at 7 East Main Street in downtown Beacon, N.Y., the brewery is industrial-meets-rustic with a packed taproom every weekend. For the past 20 years, the brick building had gone ignored, but thanks in part to $450,000 from Governor Andrew Cuomo's $39M Empire State Development Grant in 2014, the team was able to finalize the purchase and fund the renovations.
Here hops and malt combine to tell stories carried in cans and then poured into glass pints. A giant stack of 150 wine barrels line the taproom wall, each filled with a handful of blending components, like characters in a still-developing plot.
"We let them run their course so that each barrel develops divergent flavor profiles depending on the microenvironment of the wood," said Renganeschi. "Meaning, there are as many threads to blend as there are barrels in the brewhouse."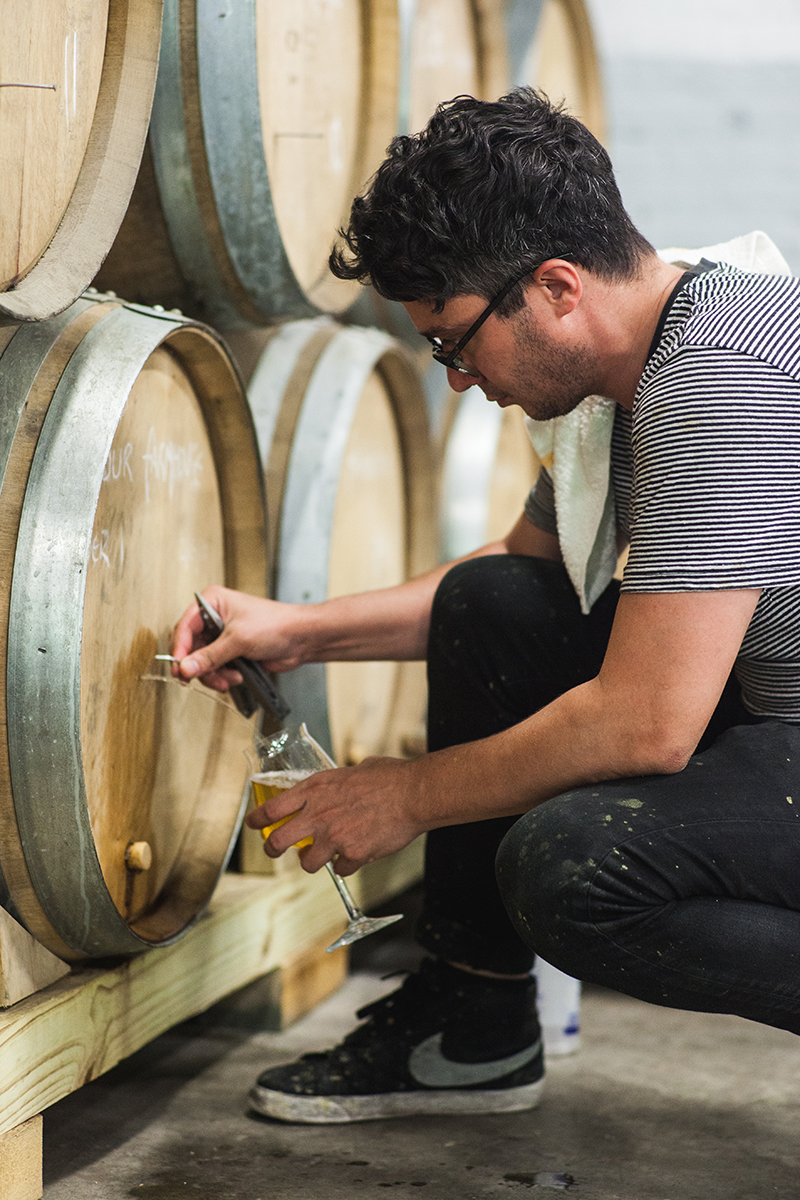 The story behind Hudson Valley Brewery began a few years ago at Bacchus in New Paltz, where Synan and Renganeschi were working and looking to expand on their home brewing hobby. Extra space in the back of the restaurant allowed for a small brewery. Brewing at Bacchus was born.
"We went wild," said Renganeschi. "Within six months, we were making barrel-aged Imperial Stouts and we had the beginnings of our sour barrel program – all based out of a small corner in the back of a restaurant."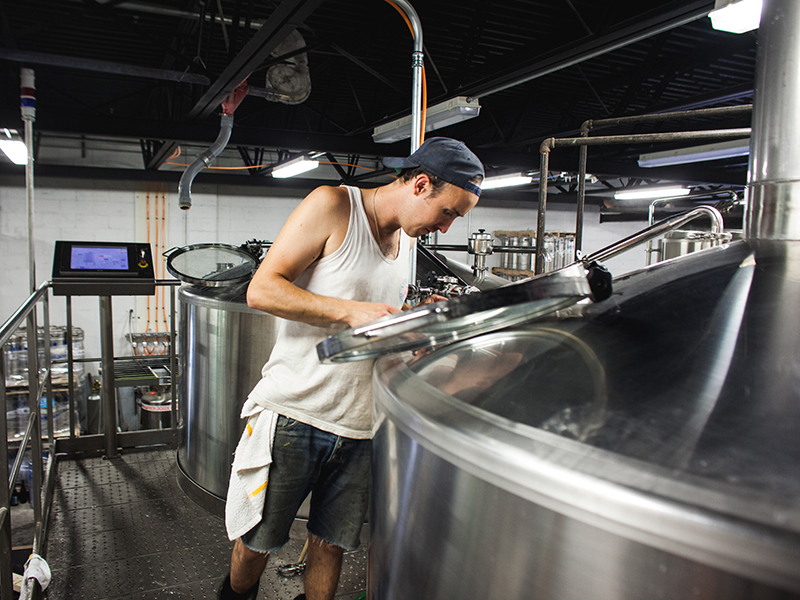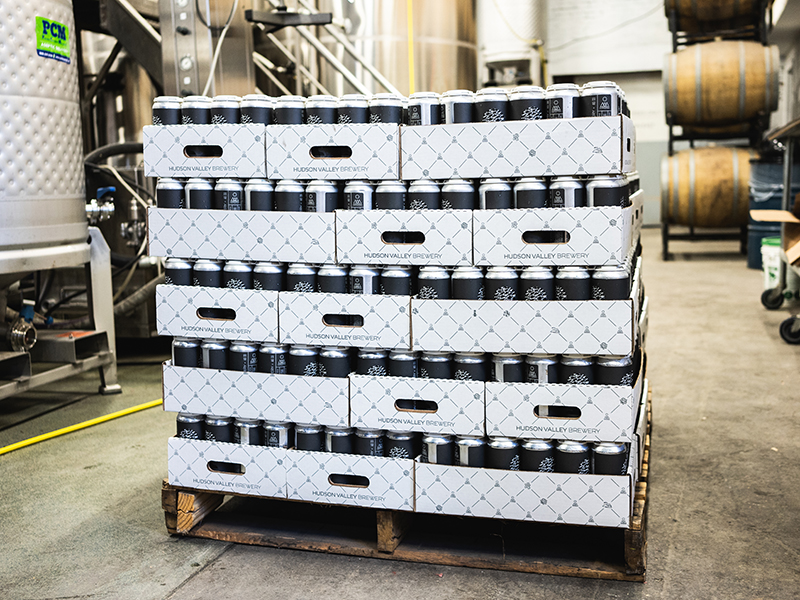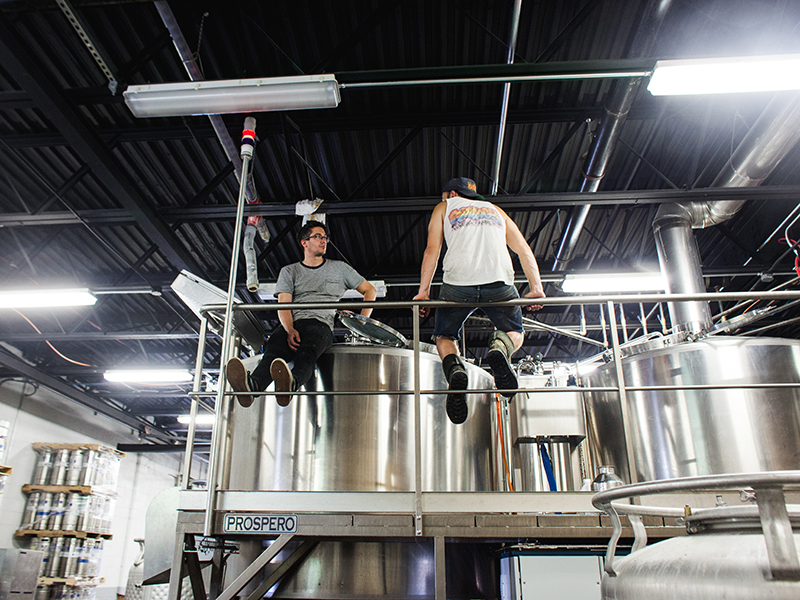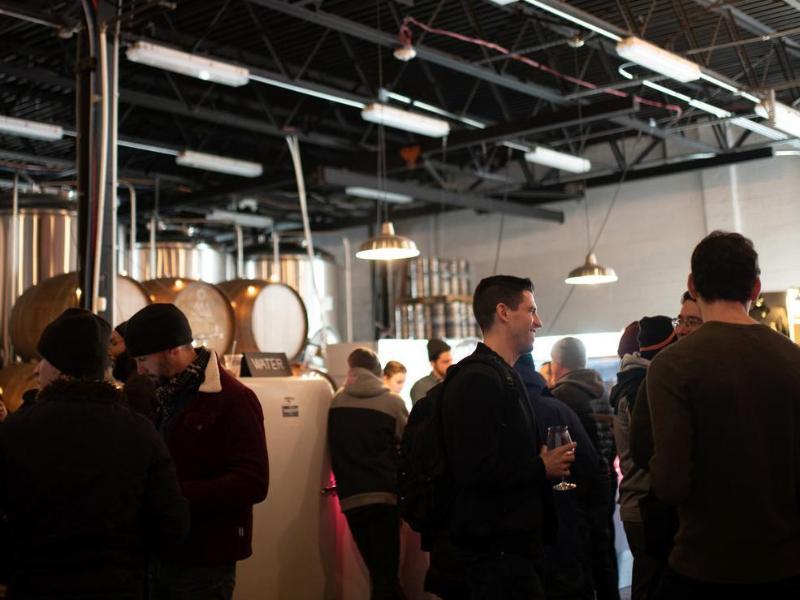 After two years they were ready to grow into something bigger and started work on Hudson Valley Brewery. In just three years, the team has expanded with statewide distribution and their beers are already staples at celebrated New York City hotspots.
"We're at the point now where the brewery has become a weekend destination for locals and those south of Beacon looking for an escape," said Renganeschi. "It's encouraging. I think this support will allow our experimental attitude towards beer-making to continue to evolve. The blending components will continue to grow and mature; the storytelling possibilities are endless."
Hudson Valley Brewery has been included in Time Magazine's "Beer: The Story of the World's Most Celebrated Drink," Playboy Magazine's round-up of the best American beers made with fruit, and Hudson Valley Brewery's art, design and packaging was featured in "The Art of the Brew."

From New York to New Paltz and Back Again: @TastesofNY

Katie Harman '12 (Organizational Communication) is not a New York City restaurant owner or chef, but she has connected with tens of thousands of people whose love and passion for food and photography matches her own. As a social media influencer, her Instagram account @tastesofny features mouth-watering imagery from hundreds of restaurants and date-night-destinations from New York City to the Hudson Valley.
"Everyone has a food story," said New York native Harman. "Whether it's that their family member taught them how to make this homemade recipe from scratch or a chocolate chip cookie that reminds them of their childhood, food is relatable. If you can't spark a conversation with someone, start with food."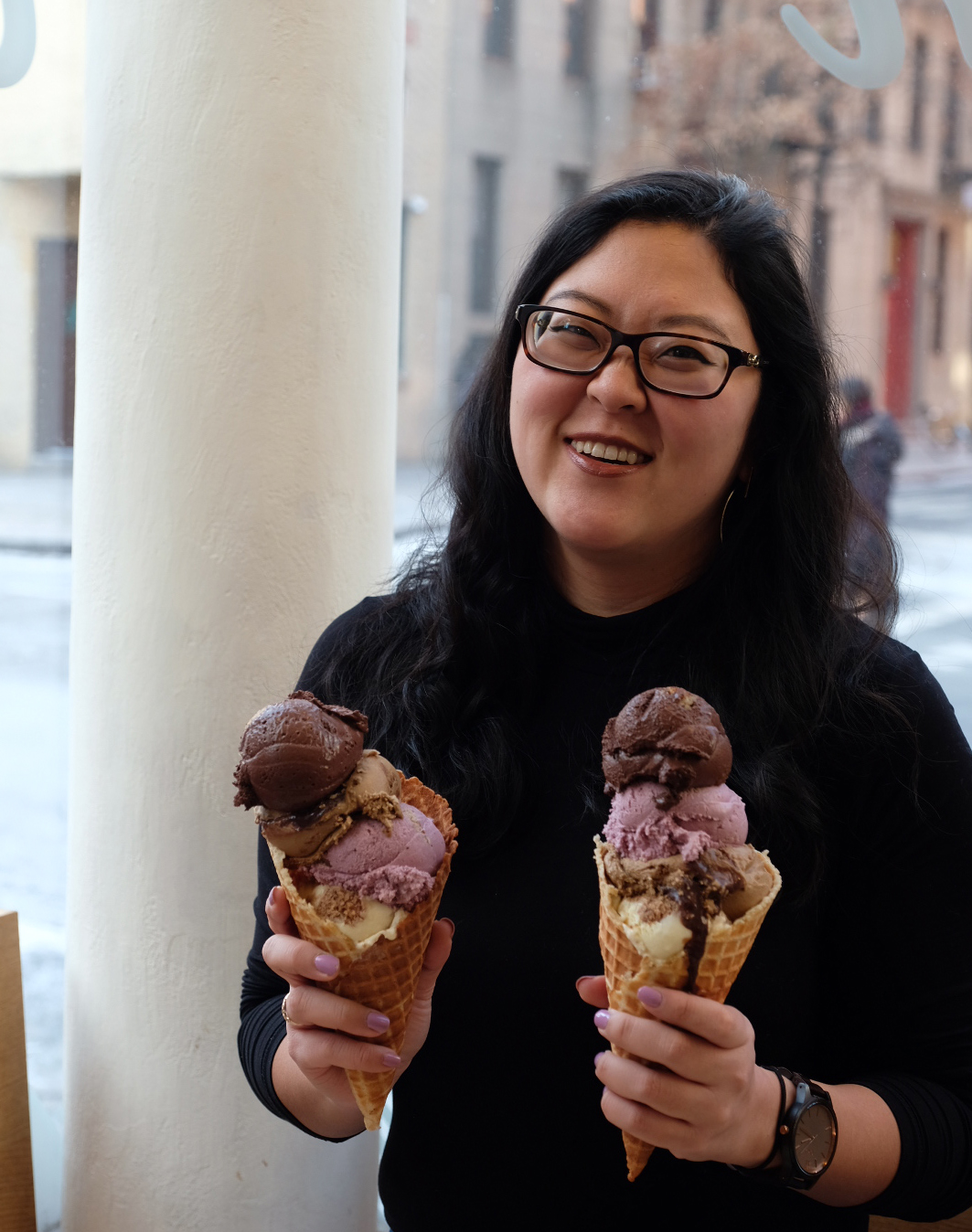 Intrigued by the food community in New York City and trying cuisines from different cultures, Harman took to Instagram to keep track of her own food experiences. She soon realized her mix of photography and authenticity was appreciated by those in search of recommendations and new experiences.
"I had no idea how this platform would grow and what opportunities and doors it would open for me," said Harman, who now has 60,000 followers, many from New Paltz. "It was honestly a personal project to curate an archive for myself and those close to me, but it really grew into something special."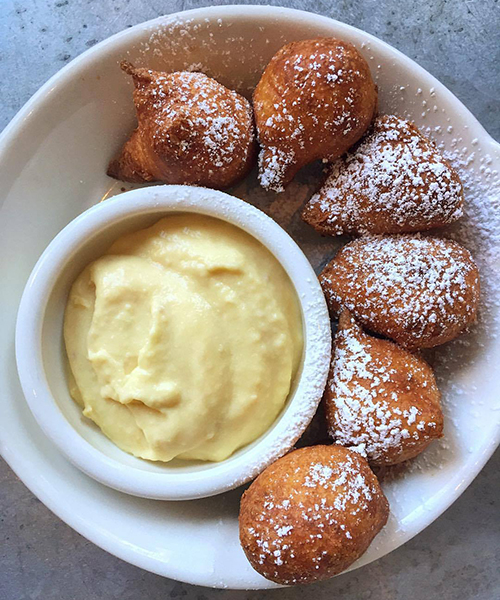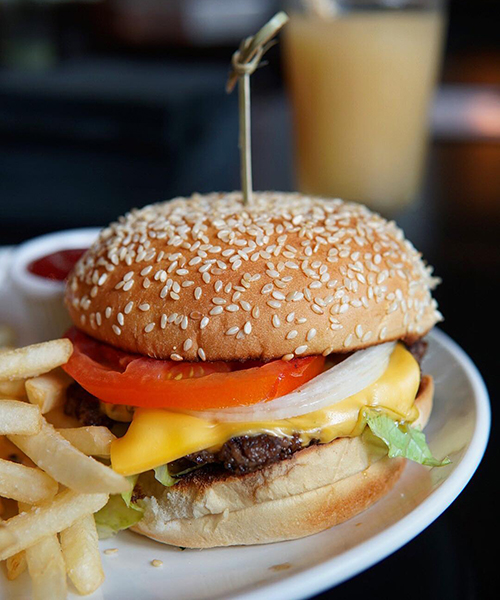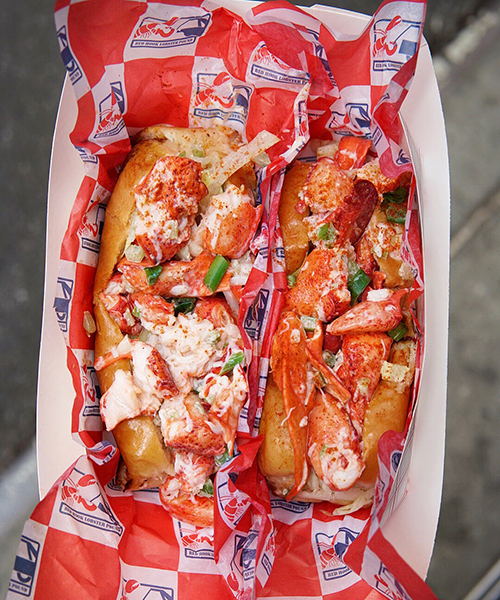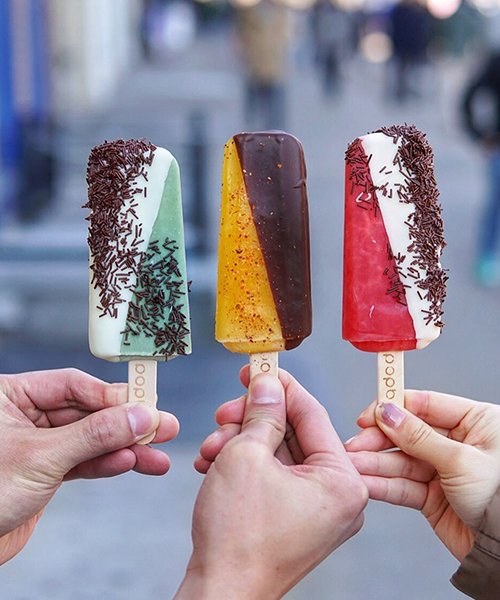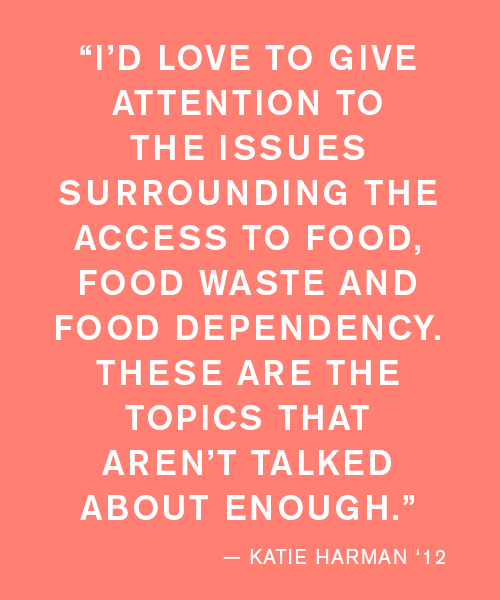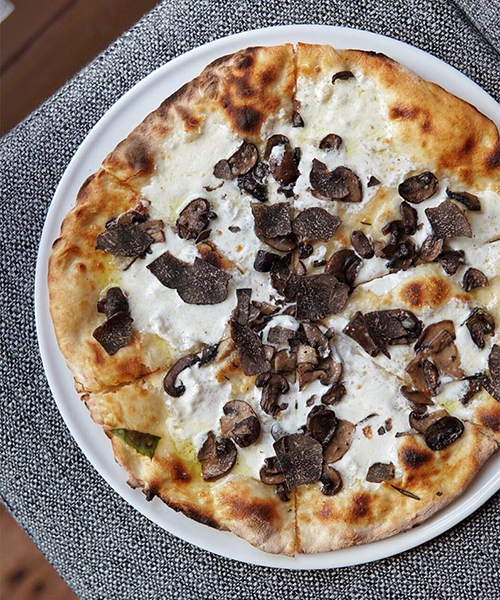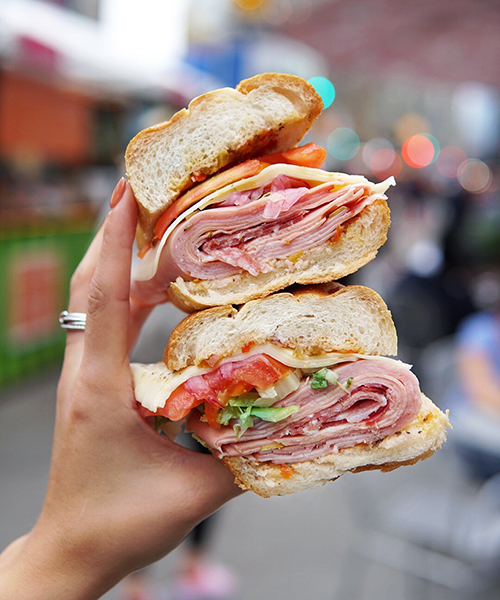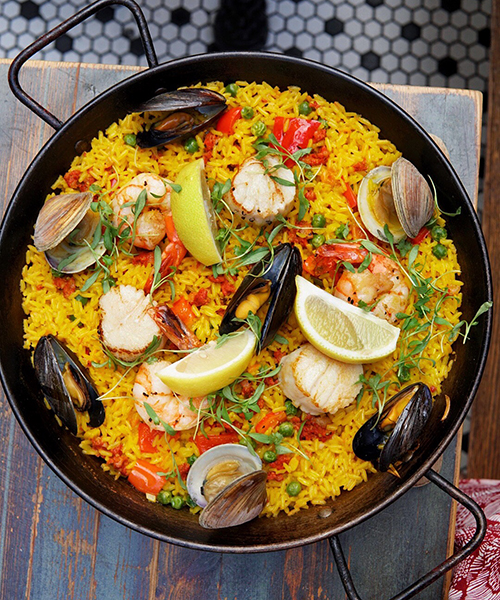 Her online connections have allowed her to meet with talented and celebrity chefs, the mom-and-pop-type business owners, and to work with organizations and charities. She recently collaborated with Hot Bread Kitchen – a workforce development program that helps provide people with economic opportunities through careers in the industry.
"It's a fantastic way to give back," she said. "There is so much more than snapping a photo. So much goes untold in the food community that I'd like to shed light on."
Given how saturated the Instagram food market is, Harman hopes to get more involved in charities, finding unique ways to tell stories of restaurants, chefs, business owners and how they navigate the food industry.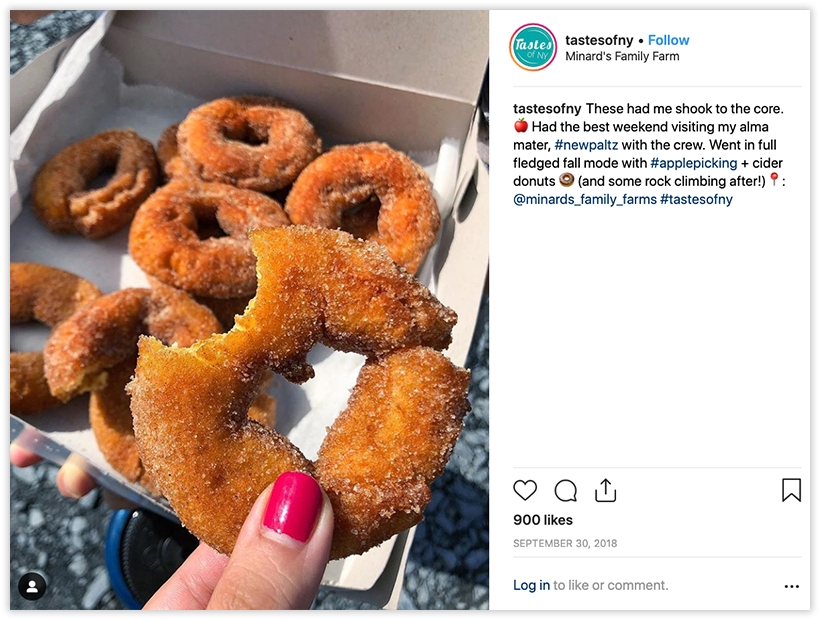 "I would like to see my food Instagram connect with my master's degree, in public policy," she said. "I'd love to give attention to the issues surrounding access to food, food waste and food dependency. These are the topics that aren't talked about enough. There's always a need for the perfect produce for food photographers and bloggers, that makes us natural ambassadors for this issue."
Katie Harman lives in New York City where she works as an academic advisor at New York University at the Rory Meyers College of Nursing. She was born on Long Island where she lived until studying at SUNY New Paltz. She holds an M.A. in Public Administration and Policy from Long Island University Post. Follow her on Instagram @tastesofny.