For more than a decade, aspiring video production students at SUNY New Paltz have enjoyed unique access to the movie industry, thanks to a longtime collaboration between the Department of Digital Media & Journalism (DMJ) and the Woodstock Film Festival.  
Since 2009, more than 100 students have worked at the festival through a special fieldwork course that gives them real-world experience interviewing directors, performers and producers creating video coverage of premieres and filling other behind-the-scenes roles that power the Hudson Valley's premiere cinematic event.  
This collaboration originated when DMJ Chair Gregg Bray '00 (Communication & Media), who is a longtime friend of festival co-founder and Executive Director Meira Blaustein, coordinated a volunteer opportunity for students in the festival's press office, learning the art of making promotional videos for the festival's website. That opportunity was expanded into a class, now offered every fall semester and currently taught by Assistant Professor Megan Sperry.
"The relationship with Woodstock helps us stay current with what filmmakers in the field are experiencing through their panels and programs," said Bray. "Students get a great deal from this class and the New Paltz community continues to make connections with the film festival in many mutually beneficial ways."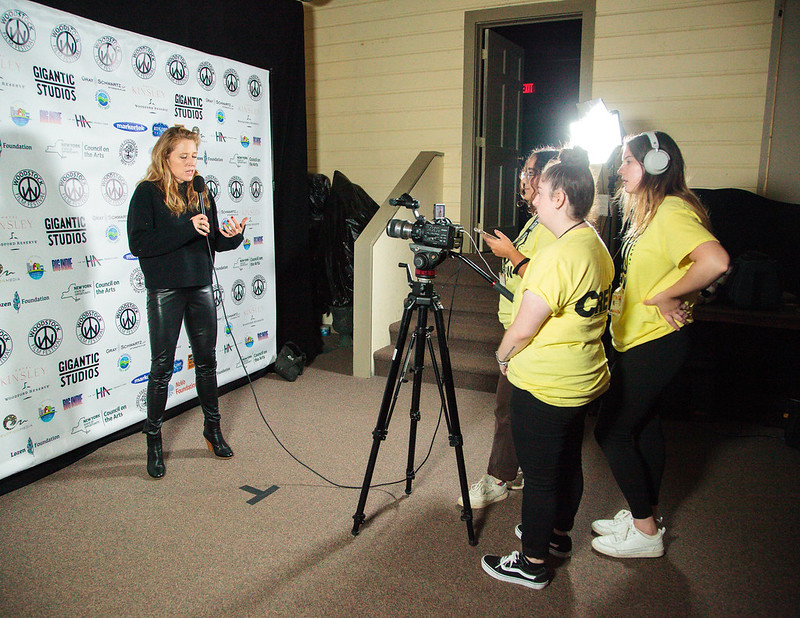 Woodstock is a burgeoning hub for filmmakers: The iconic village known for deep ties to American culture (and counterculture) has hosted a festival for independent cinema since 2000. Since then, the annual series has become one of the top regional film festivals worldwide.
Some of the films screened there have gone on to receive Oscar nominations and wins, including, "The Imitation Game" with Benedict Cumberbatch and the George Clooney hit, "Up in the Air." This year's offerings included the indie hit "The Banshees of Inisherin" starring Colin Farrell and Brendan Gleeson, and the Harry Styles-fronted "The Policeman."
Today, DMJ students and alumni alike credit the festival with exposure to ground zero of a growing film production scene in the Hudson Valley. As a New Paltz alumnus himself, Bray knows how powerful it can be to establish connections at the beginning of a career in film.  
"As a student at New Paltz, I personally seized opportunities with everything the region had to offer in terms of media connections and possibilities," he said. "The things I have helped put together as a professor were already well supported when I was a student." 
There's a whole community of filmmakers in the Hudson Valley that are willing to open doors for you.
They're willing to show you the ropes, which is cool. There's a whole community of filmmakers in the Hudson Valley that are willing to open doors for you.
In 2022, SUNY New Paltz students kept up with the Woodstock Film Festival's tradition of promoting "fiercely independent" content. Many students from Sperry's class filmed and edited their own interviews like a typical newscast, calling themselves the "Fiercely Independent Network," while others were given the chance to network with filmmakers and other industry professionals at various screenings and roundtable discussions.
Claire Hasson '23 (Digital Media Production; Management) had the opportunity to cover one of the big films premiering at the festival: "The Return of Tanya Tucker: Featuring Brandi Carlisle," a documentary on the collaboration between two female country singers of different generations.
Emily Sturm '23 (Digital Media Production) interviewed SUNY New Paltz alumna Sylvia Caminer '91 (Theatre Arts) on her feature film "Follow Her," an award-winning new thriller.
For some students, the collaboration with the Woodstock film festival provides not only an opportunity to network and gain real-world interview experience, but also to be inspired by New Paltz success.
"Here, there are filmmakers that have been in the same position that you're in now," said Sheyla Bautista '23 (Digital Media Production), who covered this year's premiere of "The Quiet Epidemic," a documentary on Lyme disease. "They're just down to earth and willing to show you the ropes, which is cool."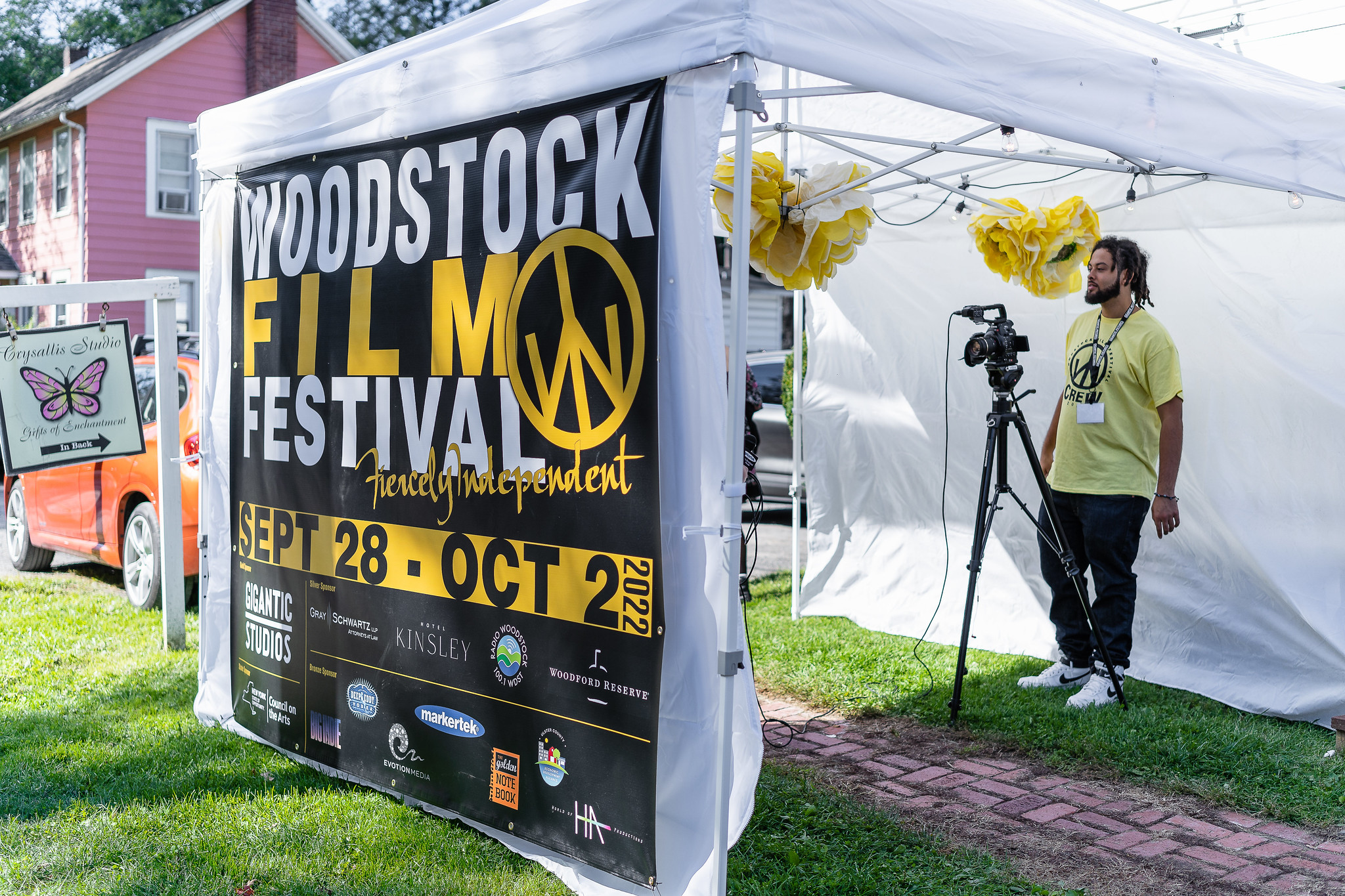 While current students were getting their feet wet in the ins and outs of the film industry, many recent alumni seasoned in the media world returned as festival volunteers.
Jason Vasquez '19 (Digital Media Production), now a successful freelance photographer, took on the role of photo editor for this year's publicity photography. After working at the festival as a student, Vasquez came back as an intern and now volunteers each year.  
"I'd say what keeps me coming back to the festival is the people and the culture," he said. "I feel like there's a lot of returning staff, there's a lot of new staff. It's nice to see some of the old staff that I've worked with, and it's also nice to meet new people to build a network."   
New York City-based alumna Abby Shaffer '17 (Digital Media Production), who works as a freelance videographer, reflected on how the atmosphere of Woodstock provides a respite from the "Big Apple."
"It's so beautiful up here, especially in the fall," she said. "It's a wonderful occasion to have the filmmaking community gather around and celebrate their work."  
Shaffer's ties to the festival go back five years to when she had her documentary short film project on local activist and puppeteer Amy Trompetter, "Blackbird," featured in the festival's 2017 lineup. 
"I feel like having my film debut there was the first taste of a real-world experience," she said. "You can only learn so much from taking videography classes, experiences like this really go beyond the classroom."
Shaffer co-produced the film with her classmates, all of whom have gone on to successful media careers as well: Kyra Andrews '17 (Psychology) has worked with FX Networks and Disney since graduating, while Alexandria Griffiths '17 (Digital Media Production) currently serves as a video producer for College Board and Paul Spaulding '17 (Digital Media Production) works as a production manager for Cybercrime Magazine.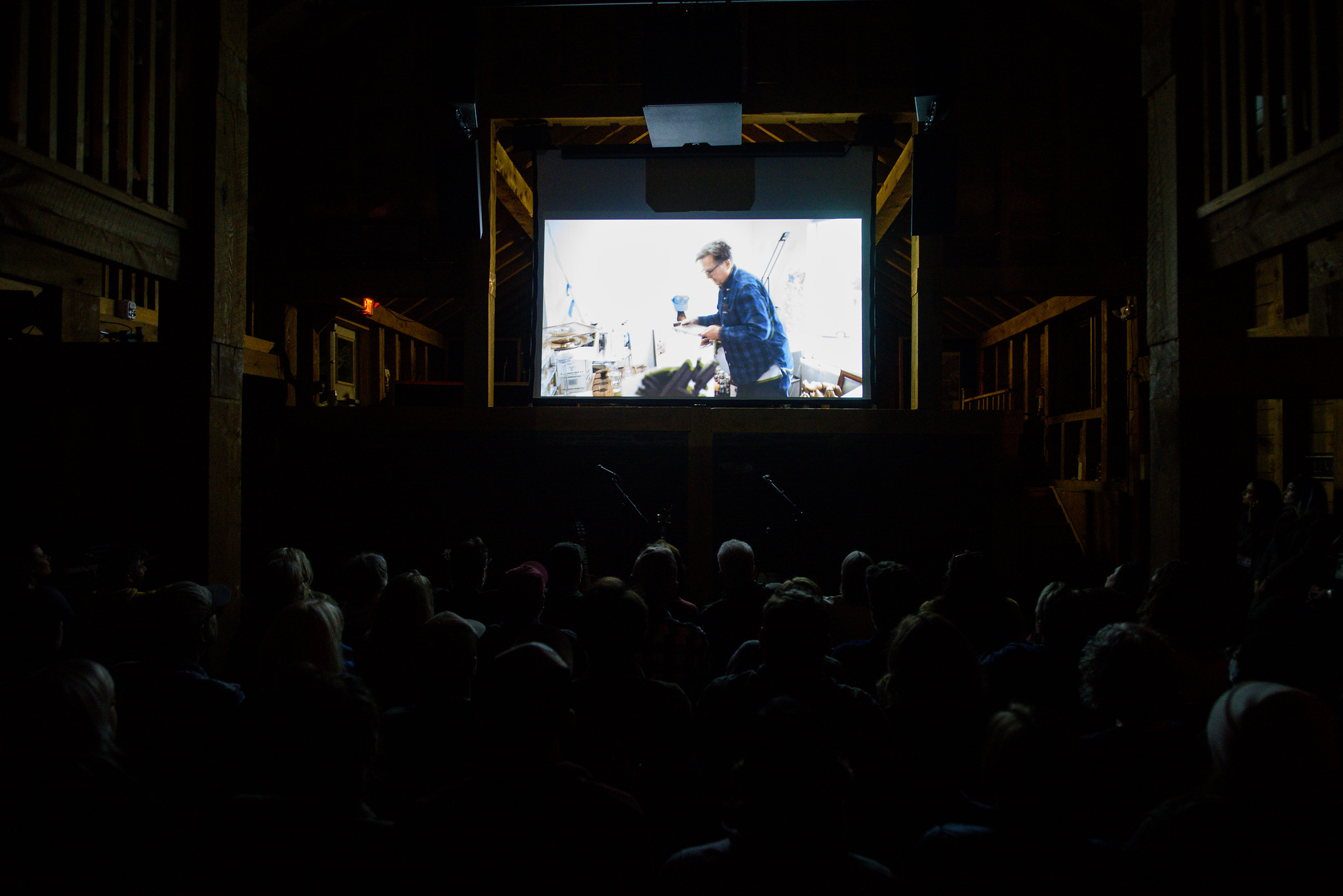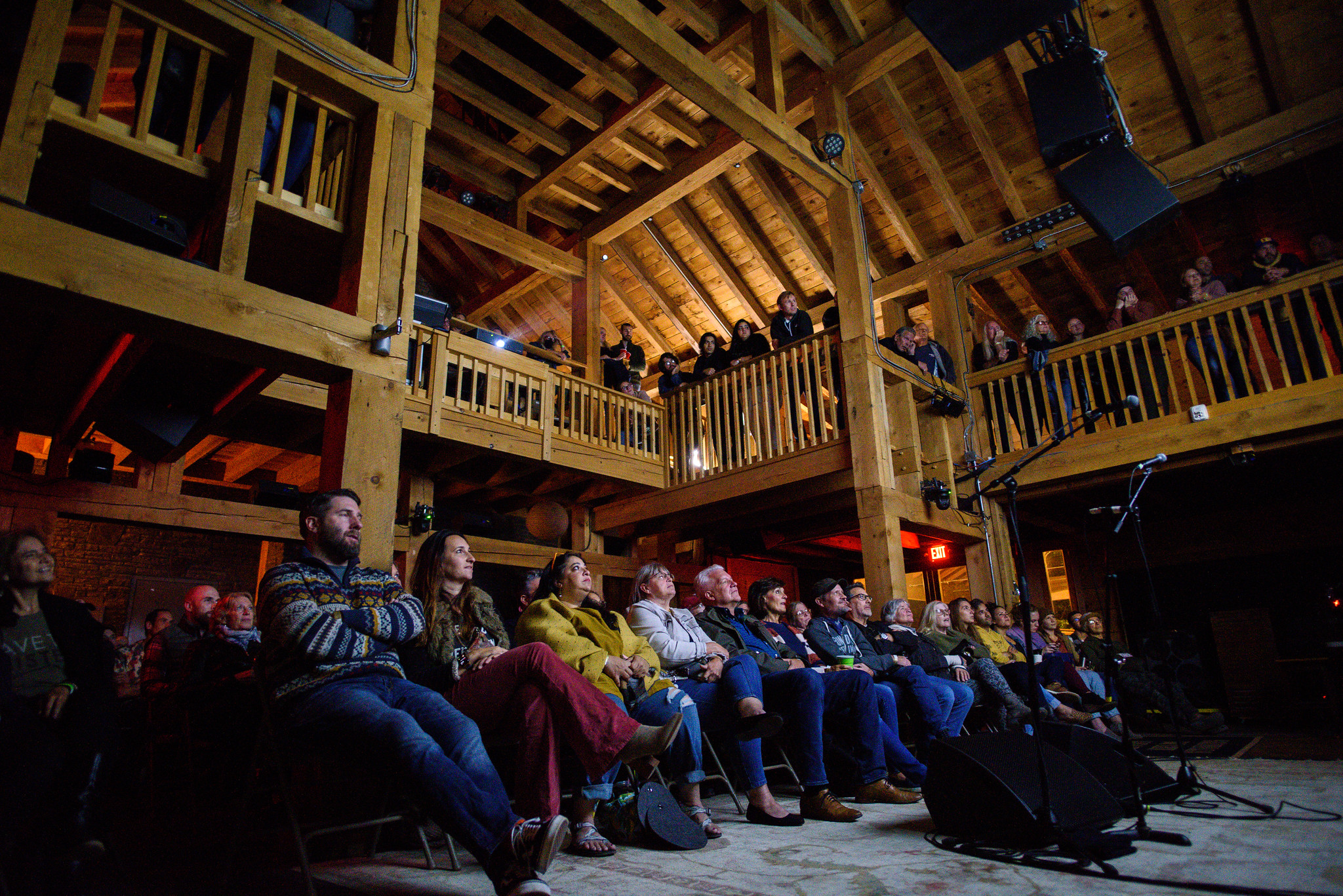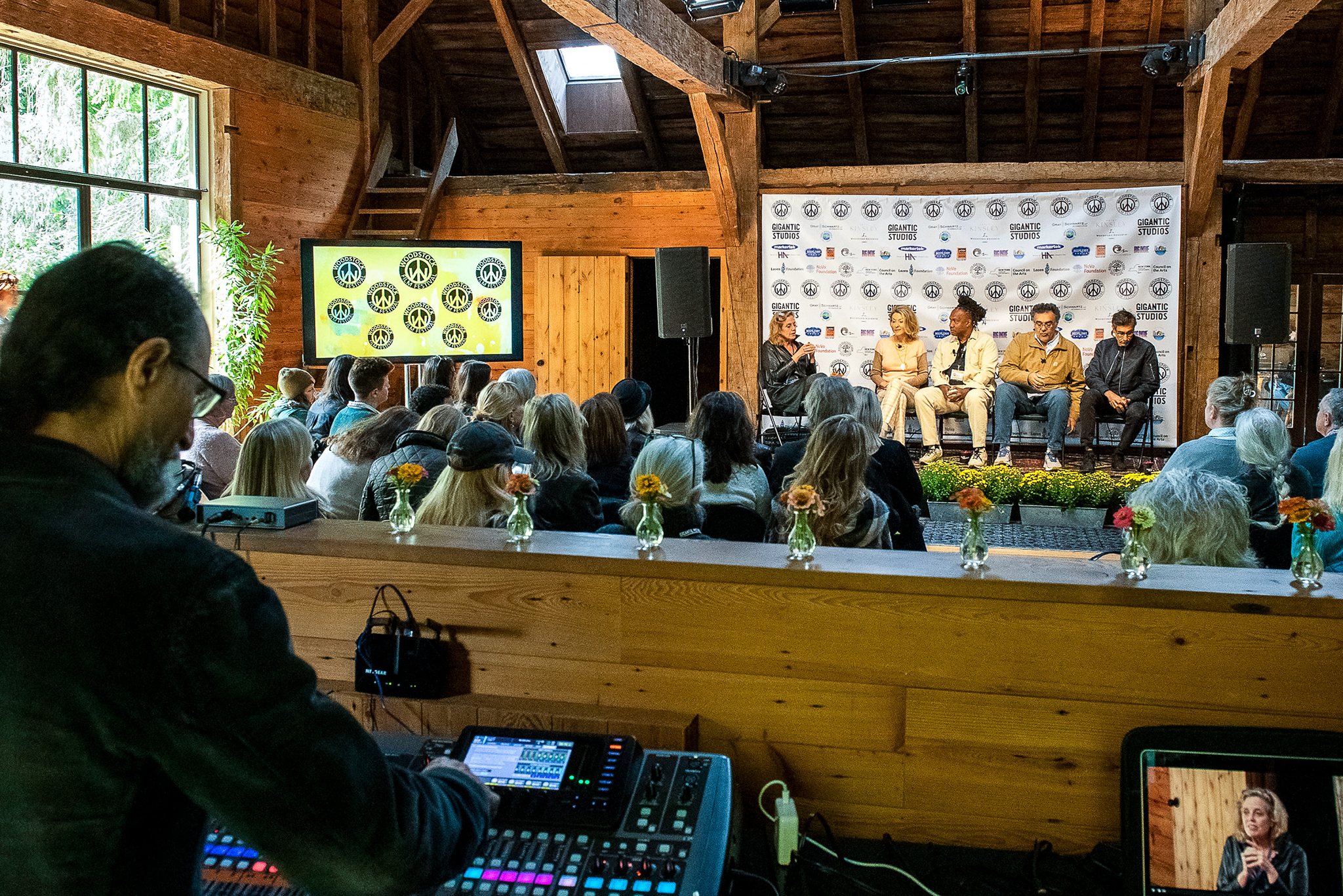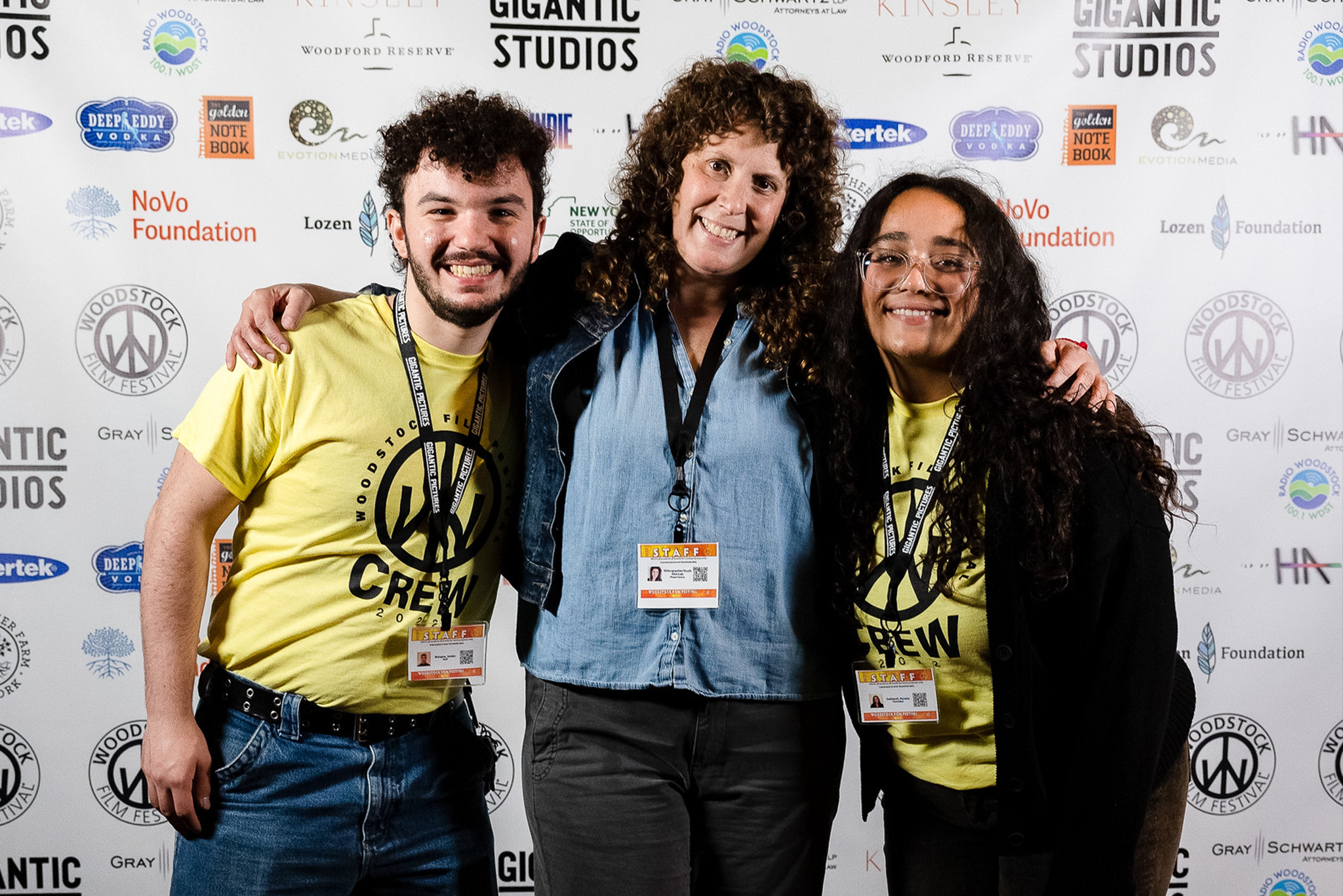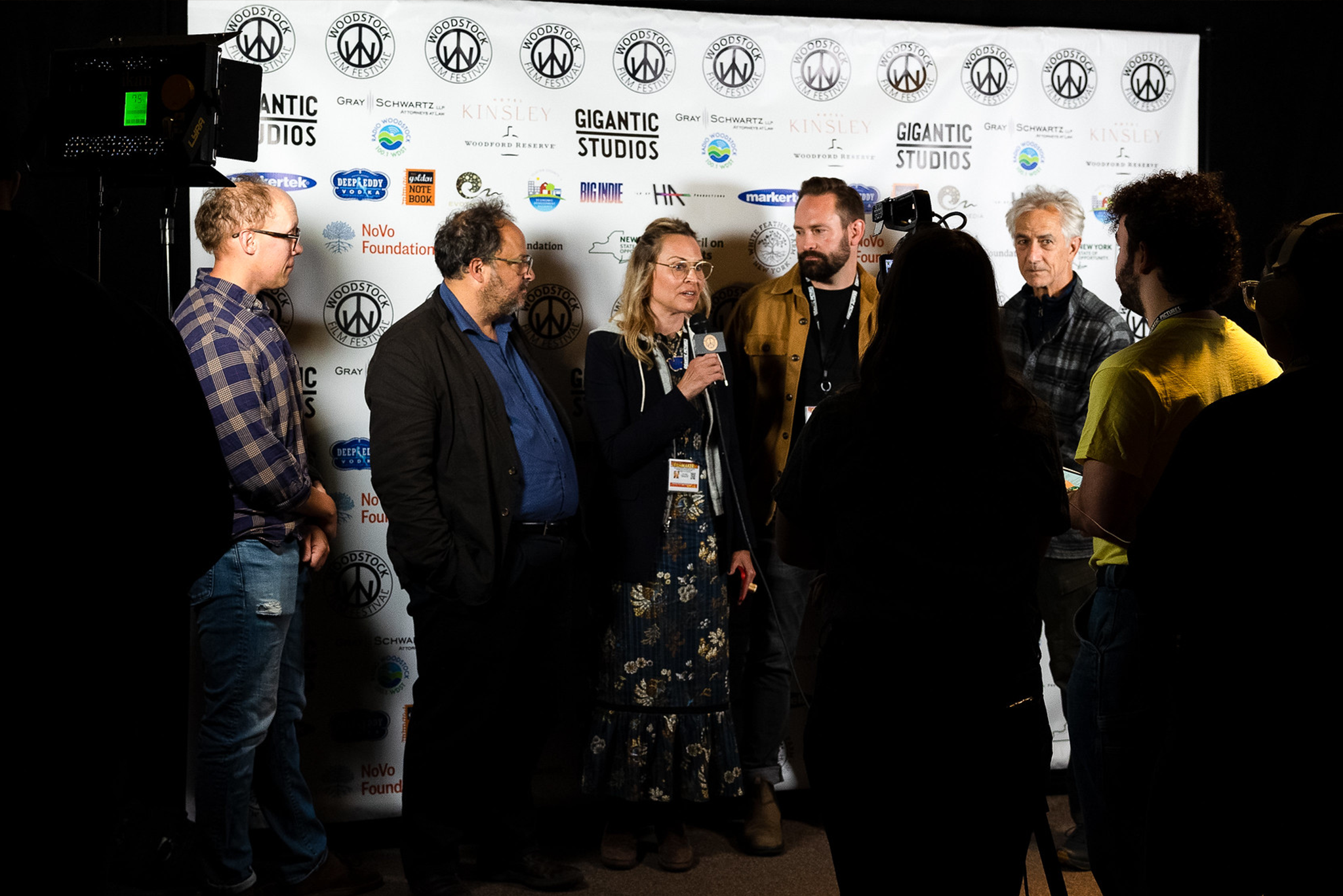 In addition to his many roles with the collaboration, Bray also knows what it's like to be a filmmaker premiering his work at the festival.
"Liner Notes," a 2016 feature narrative film he co-wrote with his brother and alumnus John Patrick Bray '00 (Theatre Arts) as a play, featured other Digital Media & Journalism, Communication Studies, and Theatre Arts graduates and faculty in behind-the-scenes roles. It debuted at the film festival that year.
"Our connection to SUNY New Paltz is strong," said Bray at the time of the film's screening. "This film and its success at regional festivals is an exceptional example of what can happen when a team is committed to their craft."
As a 501c3 nonprofit organization, the Woodstock Film Festival goes beyond the annual showcase of films to provide year-round educational programs and film screenings with Q&A panel discussions that benefit filmmakers, students and diverse audiences.
One hallmark of their programming is the Youth Film Lab, a three-week intensive summer program for local youth interested in entering the film industry. The annual opportunity allows students to perfect their craft by creating a short film that is ultimately screened at the festival each year.
Sperry has been the program's director since its inception and has often hired SUNY New Paltz students to help during the summer session. Her mentorship of student filmmakers is all a part of her mission to make Woodstock, New York, a home for creatives once they graduate.  
"I want this to be a place where my students can see themselves making great art," she said. "Students don't need to move out to New York or Los Angeles to hone their filmmaking craft. They can stay close by here in the Hudson Valley."
Visit the Department of Digital Media & Journalism for more info about this and other programs.
Written by Mallika Rao. Photos courtesy of Woodstock Film Festival. Send your story ideas to magazine@newpaltz.edu.