Instagram Stories Takeovers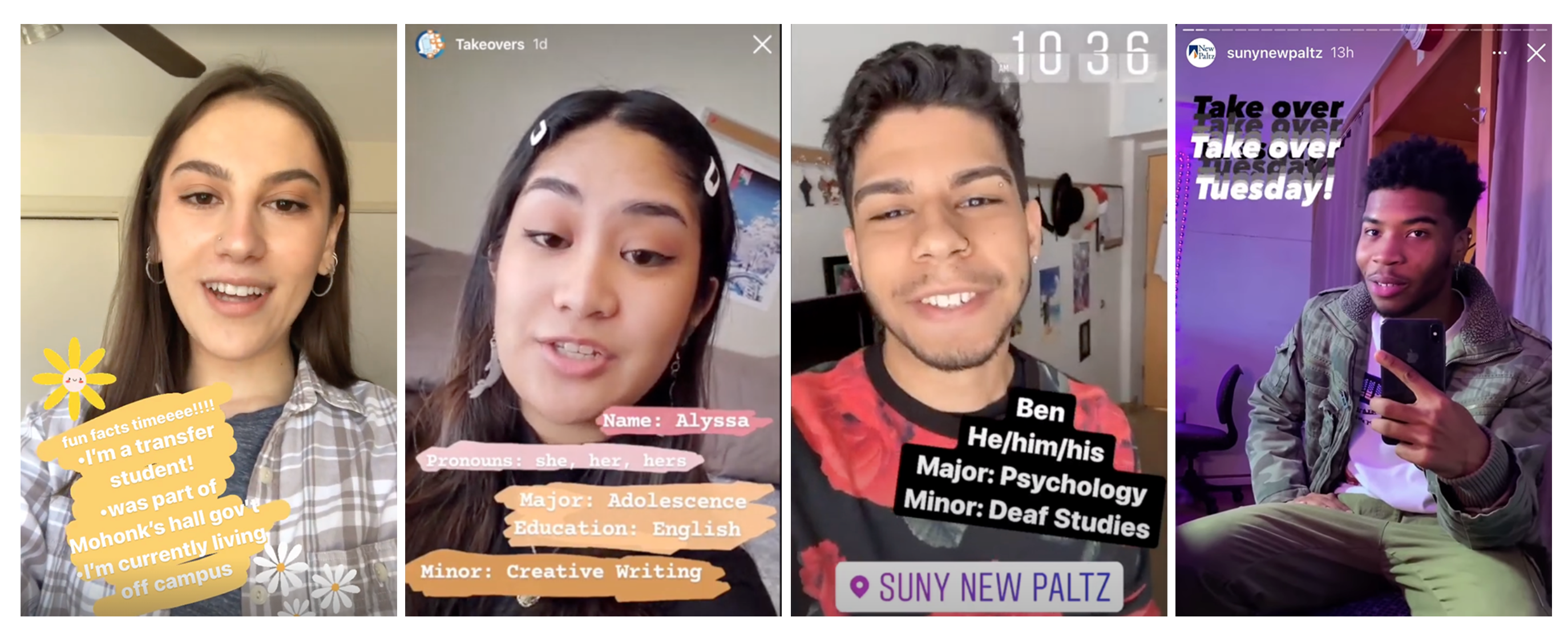 Over the past few months, the College asked various students to record a day in their lives on campus. These videos have been a hit among students, faculty and staff. Follow us on Instagram to learn more @sunynewpaltz.
You can also see all our spring 2021 Instagram Student Takeovers on our YouTube channel!